Archive: April, 2010
Josh Goldstein
Prescription drug abuse is rising and a group representing ER doctors is warning parents to better track their medications and be on the lookout for signs of problems in their children.
Citing data from the American Journal of Preventive Medicine, the American College of Emergency Physicians stated that ER visits due to accidental prescription drug overdoses were up 37 percent from 1999 to 741,425 in 2006. And the college said that prescription drug abuse is now the second only to marijuana.
"Parents need to know that many young people are taking prescription drugs from the medicine cabinets," said Angela Gardner, president of the American College of Emergency Physicians. "Many of the kids wrongly believe the drugs are not addictive, and they don't realize they can be lethal."
Josh Goldstein
Sometimes it seems dads get the short end of things. I generally enjoy helping out with me kids giving baths, brushing hair, cooking meals and I am the best at getting our 7-month-old down for a nap or bed. But often it's mom who the girls look to at key moments – my oldest daughter almost always has mom finish her bedtime rituals, I'm just the play-games-with-to-delay-lights-out guy.
So it's nice to have a medical study affirm the worth of dads in the order of things, even if it is a small study in a journal I hadn't heard of before.
Here's a brief article my colleague Don Sapatkin wrote that appears in Monday's Health & Science section:
Josh Goldstein
My wife is careful with what she puts in her body, never more so than during her pregnancies. But she doesn't like to take medications unless is absolutely necessary and then for as short a period of time as possible.
So, for women like my wife, news that heavy doses of Vitamin C and Vitamin E don't prevent preeclampsia – a dangerous rise in blood pressure late in pregnancy – could provide some guidance.
Here's a brief piece by my colleague Marie McCullough that will appear in Monday's Health & Science section:
Josh Goldstein
Thinking about having a baby? A diet might be in order first, according to new study by National Institutes of Health researchers.
Obese women are, on average, 15 percent more likely than normal-weight women to give birth to infants with congenital heart defects, the researchers found in a study published online Wednesday, April 7 in the American Journal of Clinical Nutrition.
The research was based on comparing the records of mothers of 7,392 children — all with heart defects — to those of 56,304 mothers whose babies did not have any defects. They were all drawn from 1.5 million births in New York state from 1993 through 2003.
Josh Goldstein
Another death related to the blood thinner heparin has medication safety experts calling for renewed vigilance by hospitals, doctors and other health professionals using the drug. The Horsham, Pa-based Institute for Safe Medication Practices said that heparin has been included in its list of "high-alert" drugs for more than two decades.
"Since 1996, we have published more than 100 reports in our acute care newsletter alone about errors with heparin, many fatal, all serious," ISMP wrote in it's April 8 Medication Safety Alert newsletter.
The nonprofit group, which focuses on preventing medication errors, raised the problem again after news reports about the death of 23-month-old Almariah Duque at a Nebraska hospital from a heparin overdose. The toddler was at the Nebraska Medical Center in Omaha being treated for an infection after a December transplant.
Josh Goldstein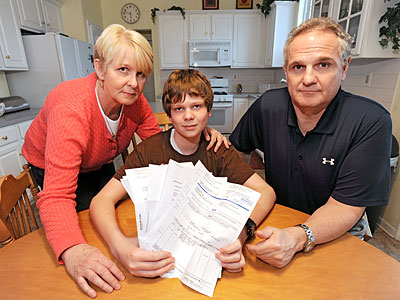 Like most parents, I would do whatever it takes if one of my children is hurt. Certainly that would include – and has included – rushing to the ER without a thought about the cost.
Still, a story by my colleague Don Sapatkin in the Health & Science section on Monday April 12 is enough to give you pause.
In February, 15-year-old Michael Lubas hurt a finger playing flag football and the 30-minute ER visit to have it checked out cost $1,500. That wasn't the bill, but the actual amount the Lubas' health plan – a health reimbursement account that the family pays into – actually spent.
Josh Goldstein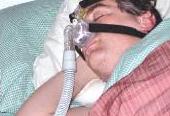 When my wife used to complain that my snoring was keeping her awake at night I would joke that I didn't believe that I snored. Then after my primary care doctor sent me to a sleep study – I'd complained to him that I was tired during the day a lot – I was diagnosed with sleep apnea.
So, for more than four years I've been wearing a mask and night and using a CPAP machine. I no longer snore and I can only blame my daily exhaustion on having a 7-month-old who isn't the best nighttime sleeper and a three and a half year old to chase around.
Still, I despise having to put on a contraption every night that tethers me to the machine that pushes air into my nose to keep my airway open and effectively treats the sleep apnea. A new study from the National Institutes of Health, however, gives me another reason to put on that mask every night – sleep apnea doubles the risk of stroke in men.
Josh Goldstein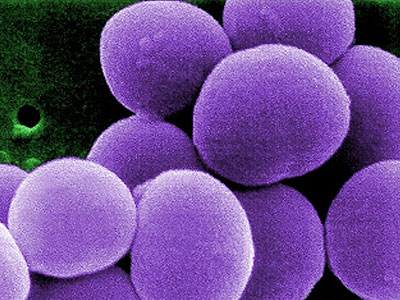 A patient at Pennsylvania Hospital in Philadelphia has been diagnosed with a rare form of staph infection - Vancomycin-resistant Staphyloccus aureus or VRSA. The patient was transferred to the hospital from Delaware and did not contract the bacterial infection at the University of Pennsylvania-owned facility.
Unlike the much more common, and more easily treated methicillin-resistant Staph aureus or MRSA, VRSA, as its name implies, is able to survive the powerful antibiotic vancomycin, a drug that doctors turn to only when other medications fail.
Vancomycin therapy is widely used in patients with decreased kidney function to keep them from getting bacterial infections. The patient was on dialysis and had a history of resistant infections including MRSA.