Archive: March, 2010
Josh Goldstein
President Obama has proposed raising $184 billion over ten years to help pay for his $950 billion health plan by imposing new taxes on the investment income of individuals making more than $200,000 a year and couples earning more than $250,000 a year. In addition to paying 2.9 percent on interest and investment income above those amounts, the President's health bill would impose a 2.35 percent Medicare payroll tax on all earnings above those levels.
Christopher Weaver of Kaiser Health News lays out the proposal here and touches on what proponents and opponents say about the President's proposed Medicare taxes.
Josh Goldstein
When a stroke strikes, quick access to emergency care is critical. Getting to a hospital designated as a primary stroke center is even better.
But according to researchers from the University of Pennsylvania and elsewhere, only 55 percent of Americans have access to a primary stroke center within 60 minutes and less then 25 percent have access in 30 minutes.
The time it takes to get patients to care impacts their chances for survival. And the more time it takes to get care the less opportunity there is for doctors to minimize damage to parts of the brain starved of blood by the clots that often cause strokes. About 2 million neurons die every minute a stroke is left untreated.
Josh Goldstein
Are you ready for an evening among some freakish and gruesome artifacts of 19th century American medicine? For $50 tickets you can attend the Mütter Ball on Friday, the second annual fundraising ball put on by the College of Physicians of Philadelphia at its Center City headquarters – the very place that houses the famous museum of strange and fascinating medical memorabilia.
The Mütter museum is renowned for its 20,000-piece collection of oddities such as a preserved cancer tumor removed from President Grover Cleveland, a collection of more than 2,000 objects removed from people's throats, the plaster cast of Chang & Eng, the Siamese twins joined at their livers, and its large collection of skulls – the Hyrtl skulls.
The ball will feature tours of the museum as well as a DJ dance party, hors d'hoeuvres and 19th century punch. The college was founded in 1787 and touts itself as the oldest doctor's group in the nation. The group conducts research and works to improve public health through education and communications such as its www.phillyhealthinfo.org website.
Josh Goldstein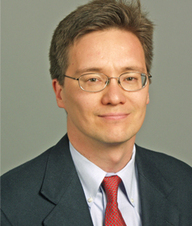 Research led by Kevin Volpp of the Leonard Davis Institute of Health Economics at the University Pennsylvania showed that financial incentives can help people quit smoking. The Penn team's work with General Electric to implement a smoking cessation program using financial incentives was recognized today with an award from BMJ Group, the publisher of prominent British medical journals.
In February 2009, Volpp and his team published a study in the New England Journal of Medicine of 878 smokers that showed the 436 participants who took part in smoking cessation programs were significantly more likely to quit than the 442 people who participated in the same programs but did not get financial incentives. The participants were paid $100 for joining a smoking cessation program, $250 more if they quit within six months, and $400 more if they stayed smoke-free for another six months.
General Electric and the Leonard Davis Institute have implemented the financial incentive approach to quit smoking for the company's employees. For implementing that program for all 152,000 GE workers in the US, the researchers won the Getting Research into Practice, or GRiP award, from BMJ.
Josh Goldstein
When you are having a heart attack, the hospital you go to can make the difference between living and dying.
Researchers at Yale, Harvard, Mount Sinai in New York and the University of Michigan studied the outcomes of 718,028 Medicare beneficiaries hospitalized for heart attacks from 2004 through 2006. And those patients who went to hospitals with the capability to open clogged heart arteries with stents – so-called PCI hospitals – were less likely to die as those who went to hospitals without that ability.
The researchers noted that the degree of patient benefit varied based on the region where they got care. Still patients who first went to a non-PCI hospital were much more often transferred (31.4 percent versus 3.3 percent) and also less likely to undergo heart surgery or get a stent than those taken to a PCI hospital. The study was published in the current issue of the Archives of Internal Medicine.
Josh Goldstein
Mayor Nutter could be onto something. A study in the Archives of Internal Medicine reports that the higher the price of soda, the fewer calories that people consume and the lower their weight.
If the goal of the Mayor's proposed 2 cent an ounce tax on sugar-sweetened beverages is to take on the obesity epidemic and improve public health, he is on target. The study by researchers at the University of North Carolina and elsewhere, tracked 5,115 young adults over a 20-year period. They found that a $1 increase in the price of soda resulted in less "energy intake," lower weight and better scores on a measure of insulin resistance (a problem related to diabetes.)
And the researchers noted that if an increase of $1 were added to the price of pizza, the improvements in terms of calories consumed, weight and insulin resistance would be even greater. So, watch out Philadelphia. A pizza tax could be next.
Josh Goldstein

I think I'm pretty good at translating the cries of my infant daughter. She's six months old and I can usually tell the difference between a "feed me" cry and a "change me" cry – worst case scenario a sniff will clue me in pretty quick.
But apparently researchers in Japan are taking a page out of The Simpsons' book and developing technology that could result in a baby translator similar to the one Homer's half brother Herb invented in an episode first broadcast in 1992. Scientists at Muroran Institute of Technology in Hokkaido, Japan reported, "we developed a novel method … to classify the causes of crying infant[s] based on patter recognition of [the] power spectrum of the cry."
The research published last month in the International Journal of Biometrics could pave the way for a machine to translate baby cries. "The result of our method achieves an excellent prediction," the researchers said. They said they were able to validate a 100 percent success rate in differentiating between pained and normal cries.
Josh Goldstein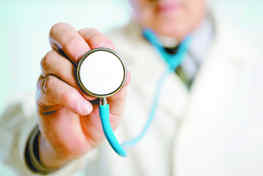 A new report from the New Jersey Council of Teaching Hospitals shows that many young doctors leave the garden state after completing their post medical school training. The apparently aptly named 2009 New Jersey Resident Exit Survey Final Report found that fewer than one in three residents intend to remain in New Jersey after completing their residency.
"This year's exit survey is alarming," said J. Richard Goldstein, president of the council, in a statement. "The primary driving force responsible for the dramatic decline in New Jersey is that other states are now stepping up their recruitment efforts to deal with their own shortages. To put it simply: Their offers are better then ours."
And as a result the council estimates that there will be a 3,250 shortfall of physicians in New Jersey.