Archive: March, 2010
Josh Goldstein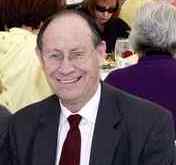 Arthur H. Rubenstein, dean of the University of Pennsylvania School of Medicine and head of the Penn health system, plans to retire in June 30, 2011, it was announced today.
Rubenstein, 72, took the helm of Penn Medicine in September of 2001. He had previously been dean of the Mount Sinai School of Medicine in New York and before that he spent 30 years at the University of Chicago.
Rubinstein plans to stay at Penn and teach. Rubenstein informed the faculty and staff of Penn Medicine today of his intention to step down. He said that while his retirement was 15 months away, it is "important to allow adequate time for a national search for the next leader of Penn Medicine."
Josh Goldstein
The Philadelphia VA Medical Center was hit with a large fine by the U.S. Nuclear Regulatory Commission today for the failures in a prostate cancer program that resulted in 97 veterans getting incorrect radiation doses.
The $227,500 fine against Department of Veterans Affairs was the second largest ever levied by the NRC against a medical facility. The largest NRC fine was $280,000 in 1996 against the owners of hospitals in Indiana, Pa. and Marlton, N.J.
The VA has 30 days to contest the fine.
The NRC began a detailed investigation of the Philadelphia VA in June 2008 after it was discovered that dozens of patients implanted with tiny radioactive seeds to treat their prostate cancer got substandard care.
Josh Goldstein
As Democrats in Washington attempt to push through health care legislation, the Robert Wood Johnson Foundation released a report that says middle class families have been hardest hit by the rising cost of health insurance.
Nationally, some 3 million people lost employer health coverage from 2000 to 2008, the Princeton, N.J. charitable foundation reported. Overall, the foundation, which focuses on health issues, found that 13 million middle income Americans were uninsured in 2008. That was an increase of 2 million over 2000, the report said.
In Pennsylvania the average number of uninsured middle class residents rose from 249,000 in 2000 to 381,000 in 2008 - a 53 percent increase - the report found. In New Jersey, the total number of uninsured in the middle-class averaged 293,000 in 2000 and 327,000 in 2008, a 12 percent increase. In Delaware, the total number grew 23 percent, to 27,000 in 2008.
Josh Goldstein
A Philadelphia jury has awarded $5 million in punitive damages in a nursing home medical malpractice case. Just a week and a half ago the jury found Hillcrest Convalescent Home, owned by Genesis Healthcare Corp. of Kennett Square, and Jeanes Hospital of Northeast Philadelphia liable for $1 million in damages in the 2008 death of Joe Blango.

The jury's punitive award was for $3.5 million against Hillcrest and $1.5 million against Jeanes, which is part of the Temple University Health System.

In May 2006 Blango, then 73, developed serious bed sores during admissions - first to Jeanes Hospital, and then to Hillcrest, according to court filings. Over the next five weeks Blando contracted infections, became seriously malnourished and dehydrated during hospital and nursing home stays, according to the complaint filed by the lawyers for Blando's estate. The complaint also noted that the man's bed sores became progressively more serious and "led directly to his death" according to the plaintiffs' medical expert.

"Mr. Blango was treated at Jeanes Hospital for five days in May 2006 and again for 3 days in June 2006," said Temple University Health System spokeswoman Rebecca Harmon in a statement. "He was discharged in June 2006 in stable condition - with no complaints, no pain, and normal vital signs. Mr. Blango expired two years later - in April of 2008. There is not one shred of evidence to support any liability in this case as it relates to Jeanes Hospital, and the contemplation of punitive damages is simply inexplicable."

She added, "we intend to appeal the verdict."
Josh Goldstein
Nearly 40 percent of patients who underwent cardiac catheterization to diagnose heart disease were found to have no narrowing of their arteries, according to a study in the New England Journal of Medicine. The study by researchers at Duke University, University of California at San Francisco, and the University of Texas examined the records of 398,078 patients, treated at 663 hospitals from January 2004 through April 2008.
The study was aimed at determining whether noninvasive tests and risk assessments for heart disease were good at identifying patients who needed more invasive testing such as a cardiac catheterization. This involves inserting a catheter into the patient's blood vessels usually through a small incision in the groin. The catheter is threaded up to the patient's heart where ink can be injected to help doctors see blood flow (and any obstructions) through the heart using real-time x-rays.
The researchers found that no coronary artery disease was found in 39.2 percent of the patients. Serious narrowing was found in 37.6 percent of the patients included in the study.
Josh Goldstein
Hey, buddy, can you spare a kidney?
What if you got $10,000 for your trouble? $100,000? Or more?
With 106,131 Americans now on waiting lists for an organ - 83,754 of them for kidneys - researchers at the University of Pennsylvania and the Philadelphia VA Medical Center sought to find out whether financial incentives would increase living organ donation.
Josh Goldstein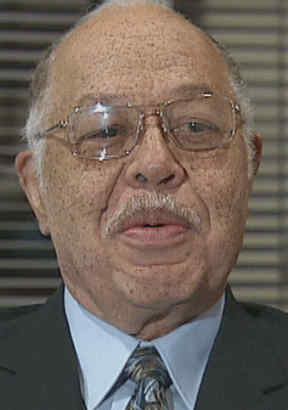 First state and federal drug enforcement agents raided his clinic in West Philadelphia investigating suspected illegal distribution of prescription painkillers. Then the Pennsylvania Board of Medicine suspended Kermit B. Gosnell's license to practice medicine citing "deplorable and unsanitary" conditions such as "blood on the floor and parts of aborted fetuses in jars." The board suspension notice also said a Gosnell employee with no medical license routinely dispensed prescription drugs and performed medical exams while he was out of the clinic.
Now the state Department of Health has cited Gosnell's clinic for 14 counts for violating state laws, including that it lacked required medical equipment and drugs to revive a patient in an emergency and that it had no easy way to get patients out of the building on an ambulance stretcher. The clinic could be permanently closed based on any one of the violations.
My colleague Marie McCullough reported that the health department's findings added chilling detail to the earlier medical license suspension order that called the clinic "a clear danger to the public."
Josh Goldstein
Efforts to solve the mysteries of various diseases has entered a new phase as scientists work to read the entire genetic code of patients. In today's Health & Science section my colleague Faye Flam reports on geneticist James Lupski who had his own genetic code sequenced to discover what had caused him to develop Charcot-Marie-Tooth (CMT) syndrome.
Here is some of what my colleague wrote:
No one had found the gene responsible for CMT, which can cause muscle weakness in the hands and legs.Lupski, of the Baylor College of Medicine, said his symptoms began at 15, when he began stumbling. Walking soon became difficult.