Archive: October, 2011
Michael Cohen
I had some interesting responses to my blog last week about the need to go with the metric system of measurement in order to eliminate medication errors with liquid medications. In the blog, I mentioned how doctors, pharmacists, patients and parents sometimes mix up teaspoons and tablespoons, milliliters and teaspoons, or drops and mL, a metric measure of volume.
Standardization is a key component of the way that highly reliable organizations prevent errors. That way everyone is working on the same page and confusion is reduced. Use of the metric system alone when prescribing, dispensing, and administering medications would prevent mix‐ups because there would only be one method used to communicate and measure dose. The idea is for dosing instructions and measurement to be in mL so that teaspoons don't even enter the thought process, risking a mix-up between the two. Anyway, in my blog, I asked for your feedback and I got it.
On the day that my blog appeared, a distraught mother wrote to tell us that her pharmacist accidentally typed 2 teaspoonfuls (10 mL) twice a day instead of 2 mL twice a day for a prescription for Zantac liquid for her daughter. This led to a five-fold overdose each day, from the end of August until the error was recognized the week before last. Her child had previously been diagnosed with nephrotic syndrome, a kidney disorder, which makes this error even worse because Zantac, a medicine for stomach disorders, is eliminated from the body by the kidneys. Her child was in the process of being examined to ensure that there has not been any long term damage to her organs.
Trishula Patel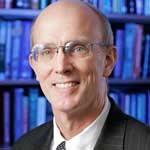 James C. Reynolds, M.D., Drexel University College of Medicine
The first thing you have to realize is that the concept of gas is very vague, and is what led to the field of gastroenterology in the first place. Pain in the abdomen is often attributed to gas, but it may not truly be a gas problem.
However, if you are feeling the sensation of passing gas, or you are belching and feel bloated, a variety of problems may have developed here.
Trishula Patel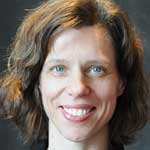 Franziska Ringpfeil, M.D., Ringpfeil Advanced Dermatology, Haverford
There is, but it's not a simple answer. Dandruff, whose medical term is pityriasis simplex capillitii, can most commonly affect the scalp, but it can also affect the face and eyebrow area.
It can be treated in a couple of different ways.
Trishula Patel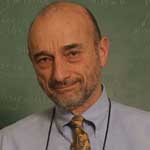 George Preti, Ph.D., Monell Chemical Senses Center, Philadelphia
First off, it's important to note that deodorant and antiperspirants are two different products.
Secondly, I'd ask: have you gone to see a dermatologist?
Robert Field
Imagine a health reform plan that has nothing to do with insurance. It adds no new regulations on insurance companies, no subsidies to help people purchase policies, and no individual mandate to force people to maintain coverage. And it does nothing to expand public programs, like Medicare and Medicaid.
Is such a plan possible? Could it do anything for the 50 million or so Americans who can't get the care they need because they are uninsured?
The answer is that such a plan is not only possible but has already been implemented by the Obama administration. It takes the form of a major expansion of the National Health Service Corps, a program that sends doctors, nurses and other health care providers to underserved areas, where one-fifth of the population lives.
Daniel Hoffman

Several news items from the past week reinforced some critical thinking about pharma and the industry's need to change strategic and tactical modes of its operations.
A section of a study by KMPG that appeared this month corroborates views expressed here in June and again in August that pharma's focus on emerging markets will not save the industry from its current state of disrepair.
The KPMG authors report that emerging markets will account for 37% of pharma's sales and 30% of pre-R&D operating margins by 2020, up from 18% of global sales and 12% of operating profit in 2010. The problem is that the figure for 2020 operating margin represents a major slide from the 60% margins pharma achieved in the U.S. last year. In other words, as emerging markets will represent a larger, faster growing piece of pharma's pie, the industry's profits will shrink.
Michael Cohen
Nothing riles me more than when a report reaches us through our medication error reporting program where a child accidentally gets an overdose of liquid medication due to nothing more than simple confusion between dosage units. Doctors, pharmacists and parents mix up teaspoons and tablespoons, milliliters and teaspoons, or drops and mL, a metric measure of volume. This is one error that should not be happening at all. We know what's needed to put an end to it.
In June I wrote about a pharmacist's labeling error that gave instructions for a young child to receive 3.5 teaspoonfuls a day of antibiotic liquid instead of 3.5 mL that the doctor had ordered. The child experienced voluminous amounts of diarrhea, a yeast infection, and possibly a fungal infection of the vaginal area. In that same article I described how my own wife, a seasoned RN who works with me on medication safety efforts, misread the readings on a liquid dosage cup. She read TBSP (tablespoonful) as TSP (teaspoonful) and gave our granddaughter Sydney 2 tablespoonfuls of Tylenol liquid instead of 2 teaspoonfuls. Fortunately, we caught the error before the next dose and things turned out fine.
I get annoyed about the whole situation because we first reported on the confusion of teaspoonfuls and mL in 2000. In 2009 we issued a call for practitioners to move to sole use of the metric system (mL) for measuring over‐the-counter (OTC) and prescription oral liquid doses. But mix‐ups continue to cause serious injury in children and adults. ISMP has received more than 50 reports of mL‐teaspoonful errors alone, including cases where injuries required treatment or hospitalization.
Robert Field
Think we have the best health care system in the world? Consider this: More people in the United States die from preventable causes than anywhere else in the industrialized world. That finding should give anyone pause.
As you've probably noticed, our health care system has some big problems. A report released this week by the nonprofit Commonwealth Fund, which included the finding on preventable deaths, shows exactly how big the problems are.
It is already well known that we spend far more on health care than anyplace else in the world. Yet despite that, lack of insurance keeps more of us from getting care than in any other developed country. (Emergency rooms must see everyone, but their services are limited to stabilizing emergency conditions.) And thousands die each year from medical errors.