Embarrassing Questions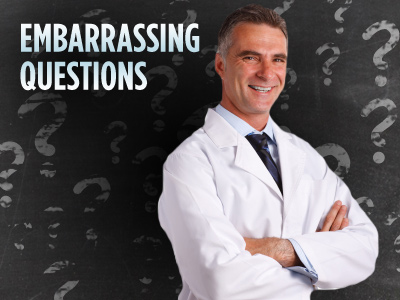 My father was diagnosed with Parkinson's last year. His medication controls the tremors, but when he forgets his pills, he shuffles and suffers. Would deep brain stimulation zap his disease?
Dr. Meredith Spindler is a professor of neurology at the Parkinson's Disease and Movement Disorders Center of the University of Pennsylvania.
A: Deep brain stimulation is a surgical option; a neurostimulator, implanted in the chest, delivers electrical signals to the brain, much like a pacemaker. In Parkinson's, the device is linked to electrodes that are implanted in the areas of the brain that control movement.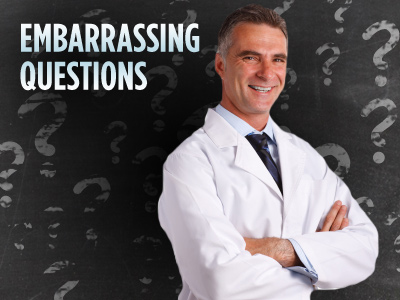 My girlfriend wants me to get tested for HIV before we go to the "next level." Can I just lie to her? What about other sexually transmitted infections?
Ronda Goldfein is executive director of the AIDS Law Project of Pennsylvania (www.aidslawpa.org).
A: Whether you should share private health information with a sexual partner depends on state laws and personal ethics.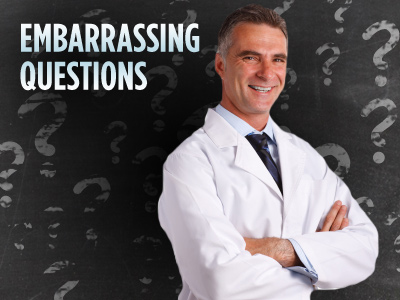 I have these white splotches all over my face. My mom is concerned it's the beginning of skin cancer, and my girlfriend says she doesn't want to date a guy with hole-punched skin. Is there anything else it could be? Is my condition permanent?
Dr. Dr. J. Carlton Gartner Jr. is a professor at Jefferson Medical College and vice chairman of pediatrics at Nemours/A.I. duPont Hospital for Children in Wilmington.
The best way to help with this problem is for your physician to ask you about its history and then examine you directly.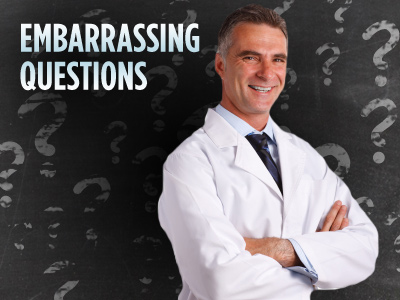 When I wake up, my stomach is bloated and full of gas. The gas I pass is loud and long, and embarrassing, but it hurts if I hold it in. What can I do about it?
Dr. Benjamin Krevsky is a professor of medicine and director of gastrointestinal endoscopy at Temple University School of Medicine.
First, some gas in the gastrointestinal tract is absolutely normal. It is estimated the average healthy person passes gas around 10 to 20 times a day!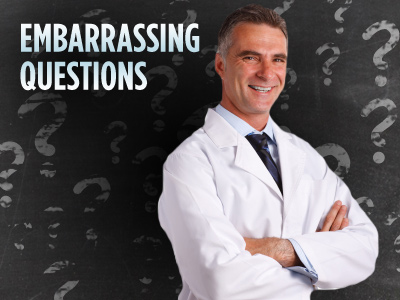 I'm a teen and while playing basketball I felt sharp pains in my scrotum that wouldn't go away. What could it be?
Dr. T. Ernesto Figueroa is the division chief of pediatric urology at Nemours/Alfred I. duPont Hospital for Children. Written with Inquirer staff writer Curtis Skinner.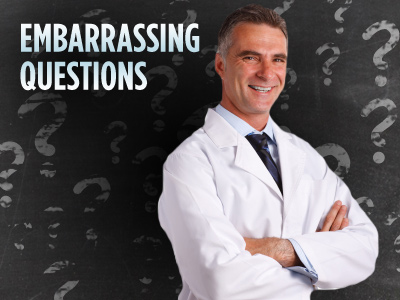 I snore like a freight train every night, or so says my wife of 50 years. She's concerned I have sleep apnea. Should I see a doctor about it?
Indira Gurubhagavatula is a professor in the division of sleep medicine at the University of Pennsylvania Perelman School of Medicine.
A: Snoring occurs on a spectrum. While some people have occasional, quiet snoring, others experience loud, habitual snoring nearly every night or on most nights. In the frequent-snoring group, snoring may be an indication of an underlying sleep disorder called obstructive sleep apnea.
Amit Khanna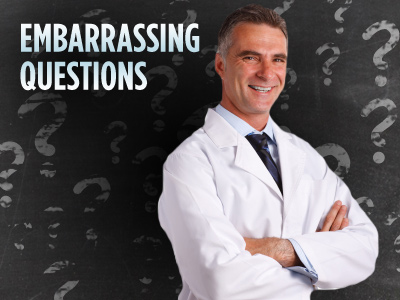 My feces have been looking like charred kabob ever since Monday. I'm a 60-year-old man, and I've never had this problem before. Is this serious? Do I need to do anything about it?
Amit Khanna is the associate director of colon and rectal surgery at Temple University School of Medicine.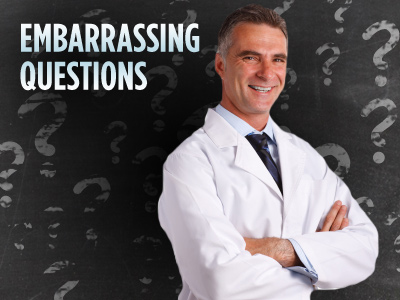 My husband said he experienced pain in his penis when he ejaculated the other night during sex. What are some possible explanations? When should he go see a doctor about it?
Scott W. Asroff MD, FACS, is an urologist at Lourdes Medical Center of Burlington County.
The prostate gland and seminal vesicles are involved with the production of semen, the fluid which helps to transport sperm. Ejaculation is the result of muscular contractions which sends the sperm from the testicles to the urethra where it is eliminated from the body via the penis.