Daniel R. Hoffman, Ph.D.
Pharma is no longer the industry it once was. R&D managers now dance to the tune of finance/accounting and lawyers on the industry's most important function: developing new therapies. More generally, although pharma is an industry whose goal consists of creating products to improve the length and quality of life, a review of its violations and dirty tricks over the past decade shows that it has lost its moral compass.
Parents used to encourage their sons and daughters to consider careers in pharma in the belief that it is a recession-proof industry. Most people now know that is a myth. In 2010 and 2011, pharma exceeded all commercial sectors of the U.S. economy in the number of employees laid off.
But do not despair. If a young person still wants to pursue a career in the pharmaceutical industry, there is one functional area that offers opportunity, remuneration, interesting work and a chance to do the right thing. This remaining area of worthwhile endeavor involves becoming a whistleblower.
Michael R. Cohen, R.Ph.
When your health condition changes, or when new treatments become available, your healthcare providers may recommend changes to your medicines. If this happens, it's important to know whether the changes affect the use of other medicines you are already taking. It's also important to make other healthcare providers aware of the changes. Often, you will be the best person to communicate these changes.
Our sister organization in Canada recently received a report about a patient mistakenly given two different medicines to treat the same problem. The patient's doctor prescribed a new medicine to replace an existing one, but the new medicine was dispensed and eventually taken in addition to the existing one. One of the drugs was Coumadin (warfarin), a blood thinner for preventing blood clots. The patient's family doctor wanted the consumer to start taking a different blood thinner instead, a medicine called dabigatran (Pradaxa).
Two months later, the consumer was planning a cruise vacation and asked the pharmacy to provide refills for several medicines. The pharmacy gave the consumer refills for both the warfarin and the dabigatran, and the consumer took both medicines for 5 days. During the cruise, the consumer noticed that one leg had become dark and swollen. The ship's doctor diagnosed a severe hematoma (a collection of blood under the skin) that was caused by the use of the two blood thinners together. The ship's doctor advised the patient to stop taking the warfarin and the hematoma eventually improved.
Daniel R. Hoffman, Ph.D.
In 2009 pharma cut a deal with the Obama administration that called for the industry to refrain from opposing the Affordable Care Act (ACA) and subsidize the prescription drug coverage of seniors under Medicare Part D. Prior to ACA, Medicare recipients faced the full "donut hole" burden that required each one to pay $3,000 per year for drug costs until catastrophic-coverage kicked in. The quid that pharma agreed to give as its part of the deal included discounts covering 14% of the donut hole in 2012, escalating to 75% in 2020.
Pharma agreed to this not because of any heartfelt desire to help seniors, but because they knew that in return, the ACA would bring them windfall profits. As analyst Brian Orelli puts it, "the drug industry is going to benefit substantially from Obamacare in the long run." (See here)
According to Orelli, Obamacare will fatten pharma's profits as a result of "more patients, better diagnosis, no maximum payouts, and more spending on chronic diseases, which all lead to an increase in spending on drugs."
Daniel R. Hoffman, Ph.D.
Earlier this month the online pharmacy information company, PharmacyChecker.com, compared prices on fifteen of the top-selling brand name medications made in the U.S. (see here). They found that U.S. consumers can save an average of 76% on these domestically produced products by buying them from verified international pharmacies rather than in this country. Amazingly, three of these fifteen brands (Merck's Singulair, AstraZeneca's Pulmicort and Mission Pharmacal's Urocrit-K) are available here as generics, yet the brand prices abroad were still lower than those for the U.S. generics.
A spokesman for PharmacyChecker.com claims they looked strictly at medications made in the U.S., "because we found it so compelling that the same drugs made here are about 76% less expensive abroad."
According to a Commonwealth Fund study referenced by PharmacyChecker.com, these enormously higher U.S. prices take their toll because, in 2012, fifty million people here failed to fill their prescriptions due to costs. That number included more than one in five of people with health insurance (see here).
Michael R. Cohen, R.Ph.
You'd be surprised how many people accidentally put ear drops in their eyes instead of their ears. When eardrops are accidentally instilled in a patient's eyes, it's usually obvious. Patients quickly know that something is very wrong. They immediately complain of burning and stinging. Then later they may notice redness, swelling, or blurred vision.
Typically, when they call their doctor, patients will be told to flush the eyes with copious amounts of water or saline or may have warm or cold compresses applied. If not relieved immediately, patients may require care in the emergency department or eye clinic. Generally this painful mistake is not as serious as it sounds. In most cases the symptoms will be temporary and will resolve without any permanent damage to the eye.

The fact that ears and eyes are relatively close together adds a "human anatomy factor" to the equation. Further risk is introduced by misuse of the term "eye-dropper," which is often used to administer eye drops and eardrops (as well as oral liquid medications).
Be prepared. An error can begin in the pharmacy when a prescription is being processed. Sometimes the doctor's handwriting is so poor that the pharmacist misreads the prescription. As with sound- or look-alike drug names, medical terms for the eye ("ophthalmic") and ear ("otic") have sometimes been confused. This type of error is happening a lot less lately since most doctors are using electronic prescribing. But prescription directions from doctors can sometimes have a mistake. For example, one prescription stated to use drops to treat an affected eye, which conflicted with correct verbal instructions given to the patient to use the drops in the ear.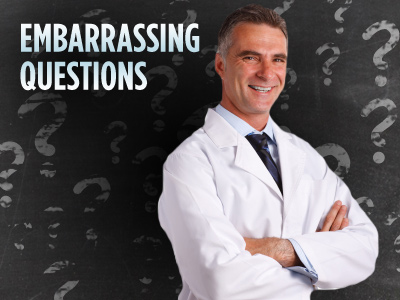 Q: How do I control my blood sugar but still enjoy my Thanksgiving meal?
Melissa Barry is the clinical nutrition manager and a registered dietitian at Mercy Fitzgerald Hospital in Darby.
The traditional Thanksgiving dinner can contain 105 to 135 grams of carbohydrate (seven to nine carbohydrate choices), more than double the recommended amounts, (45 to 60 grams per meal with three to four choices). Here are tips for enjoying your meal and maintaining good glucose control.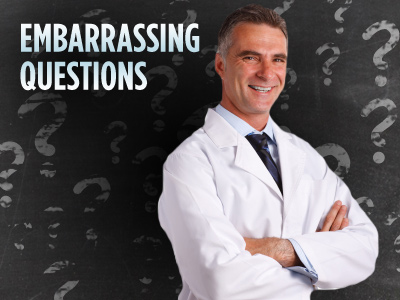 I'm having trouble balancing my checkbook. Is it dementia, Alzheimer's, or just a "senior moment"?
Donna Raziano is chief medical officer of Mercy Home Health and Mercy LIFE, which promotes care in the home and community settings.
A: Many people experience lapses in memory, especially as they age. But neither dementia nor Alzheimer's disease is a normal part of getting old.
Daniel R. Hoffman, Ph.D.
Public attention for the last few weeks has rightly focused on the inexcusable mistakes that accompanied the Affordable Care Act's rollout. While the pharmaceutical industry spent several years preparing for the ACA, managements at most of the companies remain flatfooted amidst a few other trends that will likely create more serious problems for them than Obamacare.
For example, the astute pharma journalist, Ed Silverman, recently listed (see here) some of the reasons why the Affordable Care Act might either boost revenues for branded pharma companies or create some hazards. The potential benefits come from insuring more people, thereby putting them in a better position to buy pharma's products. At the same time, Silverman notes that Obamacare's likely use of data analysis to better determine drug cost-effectiveness represents a distinct threat. The use of Big Data analysis to determine which medications work best for which patients under what particular circumstances can powerfully obstruct pharma's efforts to differentiate its brands and justify their exorbitant costs.
Data analytics are likely to create a scenario of dueling databases. Pharmas will have their data scientists make the case that patients will benefit from branded medications, after which payers will analyze the data and, most likely, reply that, "your brand is better than the generic in 4% of the candidate patient population, as long as conditions x, y and z apply." If it comes to that, such a scenario will doom the possibilities for future blockbusters to make billions of dollars by treating large populations.