Archive: September, 2012
Robert I. Field, Ph.D., J.D., M.P.H.
Robert I. Field, Ph.D., J.D., M.P.H.
Who could be a better guide for helping people to lose weight than their physicians? No one sees the dangers of excess weight more clearly, and no one is better positioned to spread the word.
But what if the physician giving the advice could stand to lose a few pounds, himself? Does that dilute the message?
MIchael R. Cohen, R.Ph.
by Michael R. Cohen, R.Ph.
Speed should not be a primary determinant when selecting a community pharmacy. But that's exactly what people seem to want most from their pharmacy – to get in and get out fast when they need a prescription filled.
As noted in a previous blog, some pharmacy chains have played this up to help market their prescription services. Last year, one chain, Rite Aid, promised to fill up to 3 prescriptions in 15 minutes or give the patient a pharmacy gift card if they didn't make the mark. Soon, some other pharmacies responded in like manner.
Erica Cohen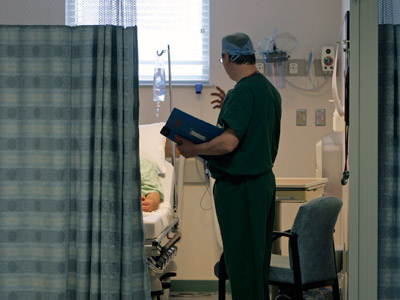 by Erica Cohen
Would you be alarmed if your physician used a company like Medical Justice to "manage" his reputation? Would you question his integrity if he slipped in with your medical intake forms a waiver that legally prohibited you from mentioning his name online?
Despite the red flags this behavior raises, this is exactly the route some physicians have taken in response to the growing number of physician review sites such as Yelp, Angie's List, RateMDs, HealthGrades, and Vitals.
Robert I. Field, Ph.D., J.D., M.P.H.
by Robert I. Field, Ph.D., J.D., M.P.H.
Will we ever finish reforming health care?
Obamacare made a good start. It will save about 30 million Americans from being shut out of the system for lack of insurance. But much more needs to be done.
Daniel R. Hoffman, Ph.D.
by Daniel R. Hoffman, Ph.D.
At some point, anyone who has done a substantial amount of business research for pharma will have encountered one or more of the major management consultancies. Previous postings here have characterized their analysts as 30-something, Ivy League MBAs who are adept at manipulating spreadsheets but possess minimal knowledge and less experience in pharma.
The view of many pharma insiders toward the top-tier consultancies emerged from an exchange that appeared a few years ago on an industry message board. A senior rep at Merck wrote, "Who are those ______ Group people I see running around UG [Upper Gwynedd] all the time, disrupting everything"? His colleagues apprised him of the fact that the company's CEO at the time, Ray Gilmartin, was enamored of that particular firm. At Gilmartin's behest, this consultancy set the directions of numerous operations and products. The big-picture result was that during the eleven-year period of their reign with Gilmartin, Merck lost more than one-third of its capitalization.
Erica Cohen
by Erica Cohen
A patient is diagnosed with brain cancer. She sees a slew of doctors, including a doctor of holistic medicine who recommends a combination of 25 different dietary supplements. The patient then reports for her first chemotherapy treatment with 25 bottles of supplements in a giant plastic bag. When the nurse asks the patient for a medication list, she dumps the bag in the nurse's lap and says, "Here. I can't remember what they're called."
What should the hospital do?