Archive: July, 2012
Daniel R. Hoffman, Ph.D.
by Daniel R. Hoffman, Ph.D.
In the wake of GlaxoSmithKline's $3 billion fine, The Atlantic this week published a commentary that questions the integrity of a system where for-profit pharmaceutical companies design, sponsor and promulgate studies that form the basis of medical therapeutics.
The issue is not a new one and the fact of entrusting the public well being to profit-seeking corporations extends beyond pharmaceuticals and health care. The issue here is whether the market, characterized by its Reagan-Friedman acolytes as omniscient, rational, and fair-minded, can resist its own nature and protect the public interest.
Michael R. Cohen, R.Ph.
by Michael R. Cohen, R.Ph.
All too often, when we learn about the death of someone whose name we might recognize, we do not really know what they have accomplished in their lifetime. Many of us at the Institute for Safe Medication Practices have had the opportunity to interact with George Di Domizio, who passed away last Friday after a 5-year battle with esophageal cancer. George was a vibrant force in the pharmaceutical industry, who played a critical role in the history of our organization. I'd like to provide a little insight about this man, who was—hands down—our most important industry advocate for safe medication practices and patient safety.
I met George during the late 1980s when he was in charge of naming drugs at Merck as the director of creative development. Among his drug-naming achievements are Pepcid, Zocor, and Bextra to name a few. In the 1980s neither the Pharmaceutical Research and Manufacturers of America (PhRMA) industry nor the U.S. Food and Drug Administration (FDA) was mindful of the need for proactive measures to prevent medication errors from look-alike and sound-alike drug names, which accounted for about a quarter of all medication errors overall. Names were chosen for their "striking power" with physicians—a term used to sum up how well doctors would remember the name so they'd be more apt to prescribe it—and how easily the name rolled off the tongue. No safety testing of drug names was done to identify currently available product names with which a new name might be confused. If errors happened after product launch, it was standard in the industry to blame doctors for their poor handwriting or pharmacists for being careless in not reading the prescription correctly. Injuries and even fatalities from medication errors were not uncommon.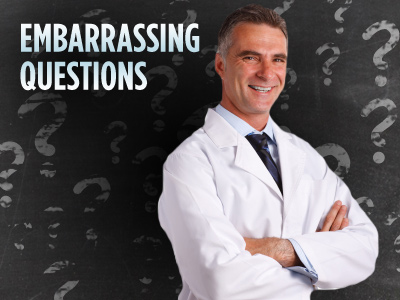 I sweat sometimes during or after I eat a meal. Do I need to go see a doctor? Could this be something serious?

Scott Myers, M.D., is an associate professor of medicine in the division of gastroenterology & hepatology at Drexel University College of Medicine.

In general, sweating may be a response to many factors such as vigorous exercise, fever, medications, diabetes or medical conditions involving the thyroid gland, nervous system or other bodily processes. In and of itself, it is not always a problem, but may indicate an underlying medical condition.

A more common cause of sweating during or after meals is the result of eating spicy foods such as peppers. If one does ingest a lot of spicy foods this could lead to gastroesophageal reflux disease (GERD), which is also known as heartburn. People with GERD feel a burning sensation travelling from their chest moving towards their mouth. They may also have regurgitation or a sour taste. This is important to know as untreated GERD can potentially lead to difficulty swallowing or precancerous changes of the swallowing tube (esophagus).

It is important to discuss your symptoms with your primary care physician. If, in fact, you also have symptoms of GERD you should consider seeing a gastroenterologist for further evaluation and recommendations.
Frey's Syndrome and diabetic gustatory sweating are also possibilities, but very unlikely. Talk to your physician if you suspect you may have those conditions.
---
To check out more Check Up items go to www.philly.com/checkup
Daniel R. Hoffman, Ph.D.
by Daniel R. Hoffman, Ph.D.
The Supreme Court's decision last week to let the Affordable Care Act (ACA) stand will not appreciably affect the escalation of costs or the other fundamental dynamics of health care. While the decision clearly provides fodder for politicians and other blowhards, its effect on most of health care's business sectors appears unlikely to alter the course of events.
On the provider side, hospitals and primary care physicians will both benefit because the number of uninsured patients will fall due to an increase of Medicaid rolls. Some specialists grumble because they fear that in an effort to curb the costs of covering 30 million more people, Medicare will cut specialty fees. That always remains a possibility, but any such cut may turn out similarly to the current pantomime in which Congress rescinds Medicare fee reductions every time they are due to take effect.
Michael R. Cohen, R.Ph.
by Michael R. Cohen, R.Ph.
If a diabetic patient has poor vision, as many elderly who suffer with the disease do, and they also require insulin injections, knowing when a vial is about to be empty is crucial. This hit home with us a few weeks ago when we heard about a homebound woman who was unable to control her blood sugar, even after increasing her doses of insulin.
A homecare nurse visited the woman to try to figure out what might be leading to the constant need for more insulin. The woman had been eating her usual diet and had no sign of infection, which often increases the need for insulin. She hadn't decreased her normal level of physical activity, which also can influence blood sugar and she was also sleeping well and there was no new stress in her life. Furthermore, the technique and materials she used to test her blood sugar were appropriate. Any one of these factors could influence the dose of insulin required to keep her blood sugar under control, but nothing unusual was discovered.
Babak Vakili, M.D.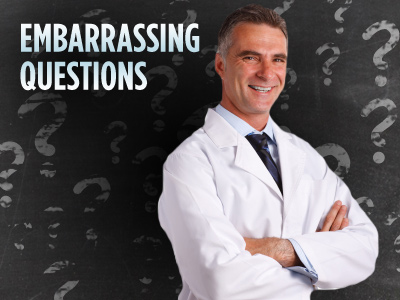 Babak Vakili, M.D., FACOG, is medical director, Center for Urogynecology and Pelvic Surgery at Christiana Care Health System
Bedwetting – also referred to by its medical term 'nocturnal enuresis' – has a variety of causes. Those include the overuse of sleeping pills and other sedatives, which can suppress a person's ability to sense the urge to urinate in a normal fashion.
Another more common cause is sleeping. People typically produce more urine at night due to the increased rate of blood flow back to the heart from our legs when lying down. Also contributing to the increase at night are the nocturnal changes in regulatory hormones that affect urine production.