Archive: April, 2012
Michael Cohen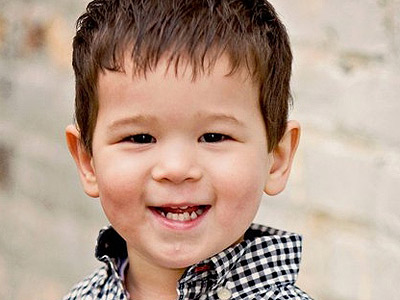 A heartbreaking case came before us last week when a grieving mother contacted us about the death of her son who died from an accidental drug overdose. It wasn't something that happened with illicit drugs. Instead, the incident resulting in the death of 2-year old Blake began to unfold, of all places, at a nursing home.
Last November the family was visiting the boy's great-grandmother at the home. Two days after the visit he was found unconscious and not breathing. A medical examiner later found a small, white, 1 inch by ½ inch piece of what appeared to be tape in the boy's throat but had no idea what it was. Later, a toxicology report came back showing that a lethal dose of fentanyl was in Blake's system and the "tape" was sent to a lab to be processed. It turned out to be a used drug patch, one that contained a high concentration of a very potent opioid narcotic called fentanyl.
Fentanyl patches are commonly applied to the skin to treat severe chronic pain, like that suffered by many elderly nursing home residents with cancer and other painful maladies. The parents spoke with authorities and related the history of the boy's visit to the nursing home and county detectives and state health department officials began an investigation. The patch releases drug over 72 hours until a replacement patch is needed.
Daniel Hoffman
A major satisfaction of writing this blog comes from the occasional comments of some people engaged in actually advancing health care. For example, last week's posting discussed the possibility that pharma can rise from its current funk by addressing the needs of accountable care organizations. The two comments below added substantial depth and perspective to that discussion.
The first was from Tom, who works with a major IT supplier to hospital systems. His remarks deserve quoting at length.
I'd make two points here. First, pharma missed the boat and, second, pharma missed the boat so badly that they'll find it very difficult to recover.
Beth Wallace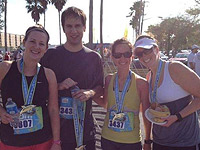 Beth Wallace, a dietition at Children's Hospital of Philadelphia, will be chronicling the journey of her and her motley group of roomates as they battle it out for supremacy in the Broad Street Run. In this first installment, we meet the cast of characters.
I'm that girl.
I'm the girl that you see running "the loop" on Saturday with a smile on her face, saying an overly cheerful "Good Morning!" to any person who catches my eye. I'm the one that talks her friend into meeting for a 5 a.m. speed work session because "it will be fun." I have my Gmail calendar filled with my race schedule for the next six months. I have a favorite race outfit for each season.
Robert Field
No one seems to really understand Obamacare, not even the Supreme Court.
In oral arguments last month, Chief Justice John Roberts asked Solicitor General Donald Verrilli to explain why the law requires people to obtain insurance for services they may never need. He noted that the policies Americans will have to purchase "must contain provision for maternity and newborn care, pediatric services and substance abuse treatment."
John Quinn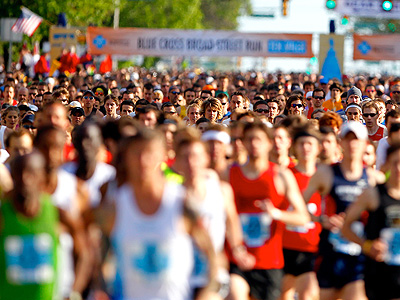 Inquirer Sports Editor John Quinn is chronicling his journey from couch potato to the Broad Street Run on May 6. In this second installment, he reluctantly exits the gym and takes to the open road.

Hit the roads, Jack, and don't you come back no more, no more, no more, no more ... if you think you are going to run 10 miles on May 6.
My road warrior mentors, St. Lucy's grad and marathoner Donna Reid in Tampa, Monica on Broad Street and Laurie Dwyer, the assistant director of the Rowan Rec Center, all said the same thing. Graduation from treadmill to running track is not enough to get you to the finish line. It is time to challenge yourself.
Daniel R. Hoffman
The current buzzword in health care is "hot spotting." Essentially the underlying concept has been around for some time. Urban police departments applied it successfully during the past 20 years to substantially reduce crime rates. At its heart it derives from the marketing postulate that in most product areas, 20 percent of consumers account for 80 percent of the sales.
A similar process applies in health care where a relatively small number of people are responsible for a disproportionately large amount of the costs in any community. The idea is that if these people receive upfront attention and resources, the long-term health care costs they create for the community, and thereby the total health bill, will decline.
In Camden Jeffrey Brenner demonstrated that this is precisely what happened. Over the last decade, the Kaiser-Permanente system used a hot spotting approach and reduced by 68 percent the incidence of heart attacks among its members that required hospitalization or surgery.
Michael Cohen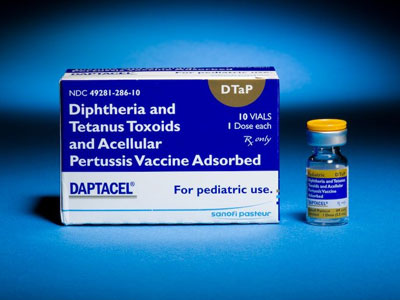 With hundreds of reports of young children consistently getting the wrong form of a certain vaccine, leaving them vulnerable to the disease, you would think that industry and regulators would gather national experts, take the time to thoroughly examine the problem, and implement prevention measures. But not so for a problem that's been known about for at least 6 years – a mix-up between the pediatric and adult forms of whooping cough vaccine.
I've been writing in professional journals and newsletters about this particular vaccine mix-up since 2006, when we first heard about it through our national reporting program. A September 7, 2010 blog also covered the topic on Philly.com and I've also spoken about the problem formally at both FDA and the Center for Disease Control and Prevention (CDC). My colleagues and I have also corresponded with regulators in writing on several occasions.
Infants should be getting avaccine called "DTaP" or diphtheria, tetanus, and acellular pertussis, which protects against three diseases. Older children and adults get a booster shot of "Tdap" or tetanus, diphtheria, and acellular pertussis once and additional boosters of tetanus and diphtheria every 10 years. The children's vaccine has more of the diphtheria, tetanus and pertussis components, which is indicated by the use of upper case "D" "T" and "P." The version for older children, teens and adults uses a lower-case "d" "t" and "p." The problem is, by mistake, too many kids are getting the adult booster shot in error, which is too weak to provide them with protection.
John Quinn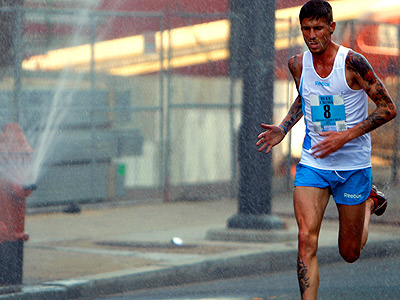 A year ago, Inquirer Sports Editor John Quinn, overweight and feeling it, would never have dreamed he would be competing in the Broad Street Run on May 6. Yet, here he is, a month away from hitting the starting line, nervous but determined. As part of our coverage of the race, John will be sharing his story on this blog leading up to and after his date with destiny.
I felt like a beached whale that fateful morning, around 7:30 a.m., when my wife dragged me off to the Rowan Rec Center in Glassboro, N.J. to sign up for a health club membership. It was May 20, 2010 and we had just dropped my son at his school bus stop. I weighed 316 pounds and gravity confirmed every ounce. Little did I know that almost two years later, and 76 pounds lighter, the words Broad Street would go from the place where I work every day to my personal Moby Dick.
After a year of treadmill-only walking at the Rec Center, I decided I would run in the inauguraI Phillies 5k last year. I no sooner crossed the finish line, practically falling into the arms of Inquirer columnist Monica Yant-Kinney, when she said … "so, you should think about running Broad Street … "