Archive: March, 2012
Robert Field
New Hampshire's oft-quoted motto may soon take on a new meaning. Last week, the legislature took the first steps to help residents live free of health insurance.

The lawmakers were trying to make a statement about Obama's health reform law, the Affordable Care Act, but their actions went beyond that. They seem intent on standing in the way of free-market health insurance in any form.

The action in question is a bill that was overwhelmingly approved by the state house to prevent New Hampshire from creating its own insurance exchange. Exchanges are a key element in the federal health reform law. If states don't create their own, the federal government will do it for them.

Michael Cohen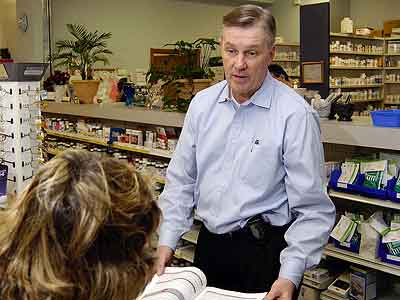 There's a bit of a trend in the last few years for more and more doctors to dispense medications directly to patients rather than send them to their pharmacist with prescriptions in hand. A number of companies sell turnkey setups that resemble a mini-pharmacy, with prepackaged medications, office storage facilities and tracking software. Doctors see dispensing as a way to offset declining reimbursements by creating an ancillary revenue source. Last week, the Utah legislature even passed a bill that would allow cancer doctors to dispense cancer medications from their offices.

Proponents of physician dispensing cite improved patient access to medications, patient convenience, greater use of lower-cost generic medications and therapeutic substitutions due to the physician's enhanced awareness of medication costs, and improved patient adherence with medication regimens. Opponents cite serious medication safety concerns, particularly the loss of a crucial second check by a pharmacist and use of software to detect prescribing errors, and lack of regulatory oversight, which may lead to lax procedures for medication labeling, record-keeping, storage, and supervision of the dispenser.
For many doctors and pharmacists, though, there's a sense of unease regarding a potential conflict of interest when the physician prescribing the medication is also the person dispensing the medication and, perhaps, making a profit from the sale.
Alan Wein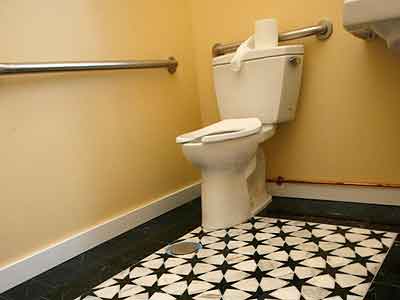 Alan Wein, M.D., is chief of the division of urology at Penn Medicine and co-director of the urologic oncology and incontinence programs at Penn Medicine. Wein has authored texts on Nocturia, overactive bladder, and other related topics, and is a leading authority in this area.

If you are experiencing this condition, you have nocturia. Nocturia means waking up at night because you have to urinate. It doesn't mean you urinate because the dog or the TV woke you up. So, what's abnormal, what's normal, and what's bothersome?
For those 65 and older, getting up once a night to urinate is average. Whether you get up at night to urinate depends on what your bladder capacity is, and how much urine you make from the time you go to sleep to the time you wake up in the morning (when you don't go back to bed and are up for the day). If the amount of urine you make exceeds your bladder capacity during that time period, you're going to get up at least once a night. People generally are not bothered by that.
Robert Field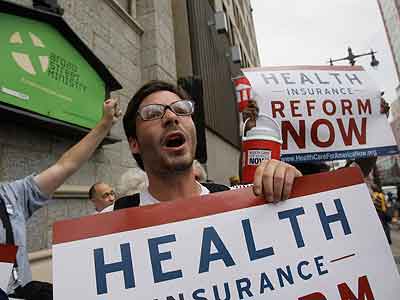 When it comes to health policy, it's déjà vu all over again – and again.
Did you hear that state attorneys general are suing the federal government, claiming that the massive health reform law is unconstitutional? They call the law an unprecedented intrusion on state sovereignty.

A major focus of the suit is the law's expansion of Medicaid. The states decry the heavy-handed way in which the federal government is expanding the program and say it will burden them with substantial new costs.

Daniel Hoffman
Last year, as reauthorizing legislation for the Food and Drug Administration was nearing ratification, the Obama administration urged the agency to speed its approval process for new drug candidates. It appears uncertain whether the administration was buying the pharma line that stringent regulatory review costs jobs or if the White House staff counseled bending over backwards for hostile Republicans by favoring a policy of lax regulation.
Despite the administration's election season posturing, Democrats have traditionally encouraged a rigorous FDA. Democratic congressmen such as Henry Waxman and John Dingell in the House, together with their party colleagues elsewhere in Washington, generally held the FDA's feet to the fire by demanding careful reviews. But Republicans have also come down on both sides of favoring tough versus lenient drug regulation. Charles Grassley, Republican senator from Iowa, remains one of the staunchest legislators in terms of demanding that the FDA not act as the drug industry's pet.
The example of Grassley notwithstanding, conservatives generally favor public policies that emphasize "values." Typically, this means a combination of repressive Victorian morality and a despotic Christian theology. But the term they prefer to use in connection with their animating regulatory principle is "freedom," defined as a lack of government restrictions. In practice, they pursue freedom as it permits wealthy individuals and corporations to exploit advantages in the market.
Michael Cohen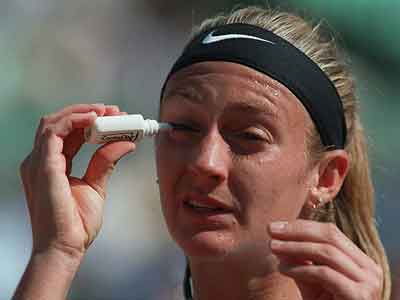 An FDA advisory committee met this past week to discuss labeling of anti-inflammatory eye drops used after cataract or other eye surgeries. FDA was asked to approve an increased fill size of an anti-inflammatory eye drop to allow patients undergoing two cataract extraction surgeries to treat each eye using a single bottle. At issue was whether or not these larger bottles should be approved.
FDA noted that in most cases, doctors now tell patients to use separate eye drop containers for each eye post-operatively out of fear of touch contamination and possible transfer of bacteria to the other eye. A patient who has an eye operation is at greater risk of eye infection because natural protective barriers such as the cornea are breached during surgery. While manufactured products are sterile when first opened, they can be contaminated with harmful bacteria during use. For example, the nozzle of the container might touch a patient's eyelid or lashes.
In the end, concerns about cross contamination and the potential for infection won out. The committee eventually voted against labeling that would state that a single bottle of anti-inflammatory eyedrops could be used for two individual eyes post-operatively, even though some members did express concern that patients would always use a separate bottle for each eye, or not mix them up. FDA is now considering whether special packaging might be necessary for post-op patients who've had both eyes operated on, such as dual packs and bottle marked L and R (left and right).
Robert Field
When is health insurance not really health insurance? It is when your insurance company or employer can refuse to cover anything it feels like.

There was a time when physicians decided what care a patient needs. Now, it seems, lots of people want to have a say.

Sen. Roy Blunt (R., Mo.) recently introduced an amendment in the U.S. Senate that would let health plans and employers refuse to cover any item or service that is contrary to their "religious beliefs or moral convictions." This could include almost anything.