Archive: November, 2012
Michael R. Cohen, R.Ph.
By Michael R. Cohen, R.Ph.
In response to the national outbreak of fungal meningitis, it makes sense for healthcare providers to seriously consider whether they have an ethical and legal obligation to inform end users when they dispense high risk sterile products prepared by a compounding pharmacy. To do that, doctors who inject these products need to be informed of the source.
While some physicians order compounded preparations directly from external compounding pharmacies, others simply prescribe the compounded medication and leave it up to the pharmacy or office staff to secure it from a reputable source. Thus, they may not know that a drug has been compounded from non-sterile ingredients or by an external pharmacy.
Daniel R. Hoffman, Ph.D.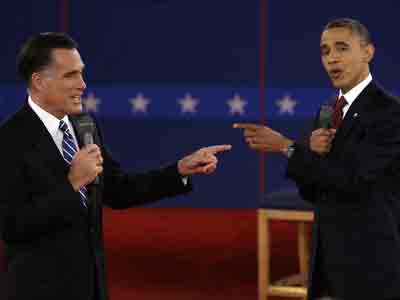 By Daniel R. Hoffman, Ph.D.
This week The New Yorker's financial writer, James Surowiecki, persuasively made the case (see here) that the single, most important basis for casting next Tuesday's presidential vote involves medications and health care in general. "Health care," according to Surowiecki, "is where the election's outcome will have the most immediate and powerful impact on how Americans live." Both the availability and cost of health care, including drugs, will vary enormously depending upon who wins the presidency.
On several occasions Mitt Romney has stated that on his first day as president he would try to either repeal Obamacare or render it inoperable. At a minimum that would eliminate subsidies for people to buy health insurance and allow insurers to deny coverage for people with pre-existing conditions. Romney prefers giving people tax breaks to buy insurance, effectively pushing them to obtain high-deductible policies. He believes this would make consumers more price-conscious in choosing treatments and doctors.
Michael R. Cohen, R.Ph.
By Michael R. Cohen, R.Ph.

Ameridose LLC, a compounding pharmacy that shares ownership with New England Compounding Center (NECC), the pharmacy behind the meningitis outbreak, has begun a national voluntary recall of all products.
In a 3:30 p.m. FDA-arranged conference call this afternoon, the Agency said that they found a "lack of sterility assurance" during recent inspections at the facility. They did not say they found any unsterile products or identified impurities in any Ameridose products and said have been no known infections in patients. FDA has cited Ameridose in the past for quality issues but that is also true for many major pharmaceutical manufacturers and other compounders.