Archive: January, 2012
Daniel Hoffman

At Goldman-Sachs' health care conference last week, Merck CEO Ken Frazier said that his company would stock a higher proportion of its late-stage pipeline with in-licensed and purchased compounds. A business professor from the University of Michigan was moved by Frazier's remarks to comment, "Looking for late-stage deals is not a sign of confidence in the internal late-stage pipeline...Nothing is more expensive than a late-stage deal."
Frazier's comment and the reactions to it provide a capsule view of pharma's current condition. More than patent expirations, stingy, third-party payers or illegal and unethical promotions, the drug industry's current down cycle results from its reduced productivity at developing new drugs.
Signs are emerging, however, that the industry's leaders are at least starting to pay attention to this shortcoming. Analyst Tim Anderson at Sanford Bernstein finds it encouraging that pipelines may "improve as a result of the conscious effort by drug company management teams to try and fix" the complex problems affecting drug development.
Michael Cohen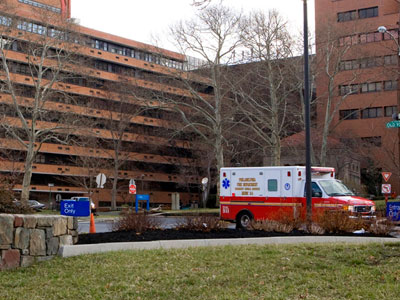 For the millions of diabetics who inject insulin, drug manufacturers heavily promote the use of insulin "pens." These small devices look just like a pen but contain a cartridge of insulin. They make it easy for insulin-dependent patients to inject the drug accurately. But last Thursday the federal Center for Disease Control and Prevention (CDC) alerted the health care community about improper use of insulin pens when a single device is used on more than one patient in the hospital.
We've also sent out several warnings and hazard alerts about this. Research has shown that when nurses inject insulin using a pen, it's possible for a tiny amount of a patient's blood to travel backward into the cartridge, along with any blood borne pathogens, such as hepatitis virus or human immunodeficiency virus (HIV). Even if the nurse changes the needle before again using the pen, the next patient could be at risk of infection. In 2009 we cooperated with FDA on a Patient Safety News video that shows how contamination can happen.
Robert Field
Here's some good news to start the New Year. Without any major change in its structure, Medicare's spending growth has started to slow down on its own.
Medicare costs have risen by an average of about 12% a year since the early 1970s, and they grew by about 9% a year between 2000 and 2009. But things started to change in 2010 according to the nonpartisan Congressional Budget Office. That year's increase was only 4.3%. And in 2011, it was even lower, at 3.8%. Projections now put the growth rate in 2012 at close to zero.
The spending slowdown for Part B of the program, which covers physician and other outpatient services, has been especially dramatic. The program's chief actuary sees spending growth declining to the lowest levels ever.
Don Sapatkin
The year 2011 was a big one for autism research, with major findings that non-genetic factors play a larger role in who develops the disorder than many scientists had previously suspected.
A University of Pennsylvania study that found very low-birth-weight babies were five times as likely to later be diagnosed with an autism spectrum spectrum disorder was named one of Time magazine's "Top 10 New Findings in Parenting."
Other significant autism findings last year include calculations -- based on a University of Southern California study of identical and fraternal twins that was published online in Archives of General Psychiatry in July -- that shared genes accounted for just 38 percent of the risk while what scientists refer to as environmental factors – basically everything else – were responsible for 58 percent.
Michael Cohen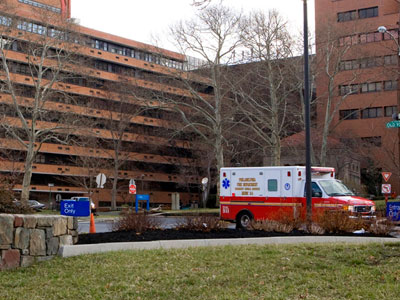 You may have read in The Inquirer about a health professional alert that FDA sent last week about potential injury due to look-alike/sound-alike drug name confusion between the FDA-approved eye medicine Durezol and an FDA-unapproved prescription wart remover called Durasal, which is salicylic acid 26%. Obviously, about the last thing you want to put into your eye would be any sort of acid. But that's already happened at least once, and it resulted in a man's grievous eye injury, which led to a $1 million lawsuit against a pharmacy where the mix-up occurred.
You might wonder how or why someone would put Durasal in their eye instead of Durezol eye drops, especially when there's a warning against it on the label and the containers don't look alike. But keep in mind that Durezol is used after eye surgery when patients have problems seeing, which is why they're supposed to be using eye drops!
I wrote about confusion between Durezol and Durasal this past September after receiving several complaints from pharmacists and nurses about the potential for mix-ups. Actually, we first reported this problem to FDA in 2009 and also alerted the pharmacy community but reports from health professionals have continued coming to us through our medication error reporting program. I'm very thankful for FDA's alert, which received a massive amount of media coverage, including major TV networks like ABC TV. No doubt the publicity will make many more people aware of the potential for problems with these medications.