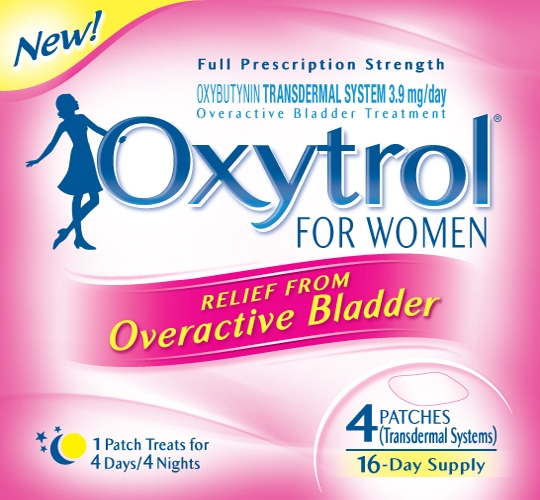 By Michael R. Cohen
Late last month the FDA approved a new drug called Oxytrol for Women - the first over-the-counter treatment for overactive bladder (OAB) in women ages 18 years and older. OAB symptoms include leaking urine (urinary incontinence), having a sudden and urgent need to urinate, and frequent urination. The condition is said to affect an estimated 33 million Americans, the majority of whom are older women.The drug, also available by prescription, is a skin patch that contains oxybutynin, which helps relax the bladder muscle.
I was pleased to learn that the new OTC product was approved since OAB can be an embarrassing, uncomfortable condition and studies showed that women could safely and independently use it. What's interesting about this approval though is that as its name implies, the new OTC product was approved for use only by women, not men with the same symptoms.
The gender approval difference is because self-selection studies presented by Merck (the manufacturer of Oxytrol for women) found that fewer men and pregnant women correctly deemed the product was rightfor them than what the FDA determined was safe. In men, urinary frequency and urgency could be due to prostate disease where evaluation by a health care professional is needed. So a prostate cancer diagnosis could be delayed if men mistake the cause of their urination problems. FDA and the manufacturer rightly want men who suffer these symptoms to continue getting prescription Oxytrol.