Health reform's popularity with the American public dipped in August while distaste for the new law grew, according to the latest tracking poll by the Kaiser Family Foundation.
After peaking at 50 percent favorable compared with 35 percent unfavorable in July, the August poll showed unfavorable views of the law (the Affordable Care Act or Obama Care depending on one's view) at 45 percent and favorable views down to 43 percent. With a sampling margin of error of plus or minus 3 percentage points, the new numbers mean the positive and negative views are essentially tied.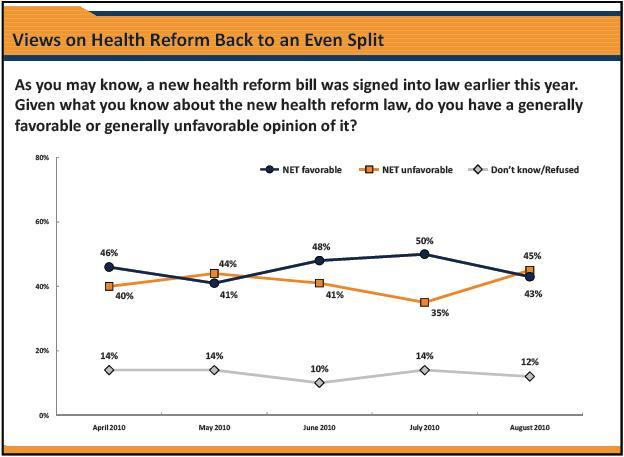 The Kaiser Health Tracking Poll was conducted through phone interviews with a randomly-selected, nationally representative sample of 1,203 adults. About one in three of the interviews were on cell phones; the other 801 were on landlines.