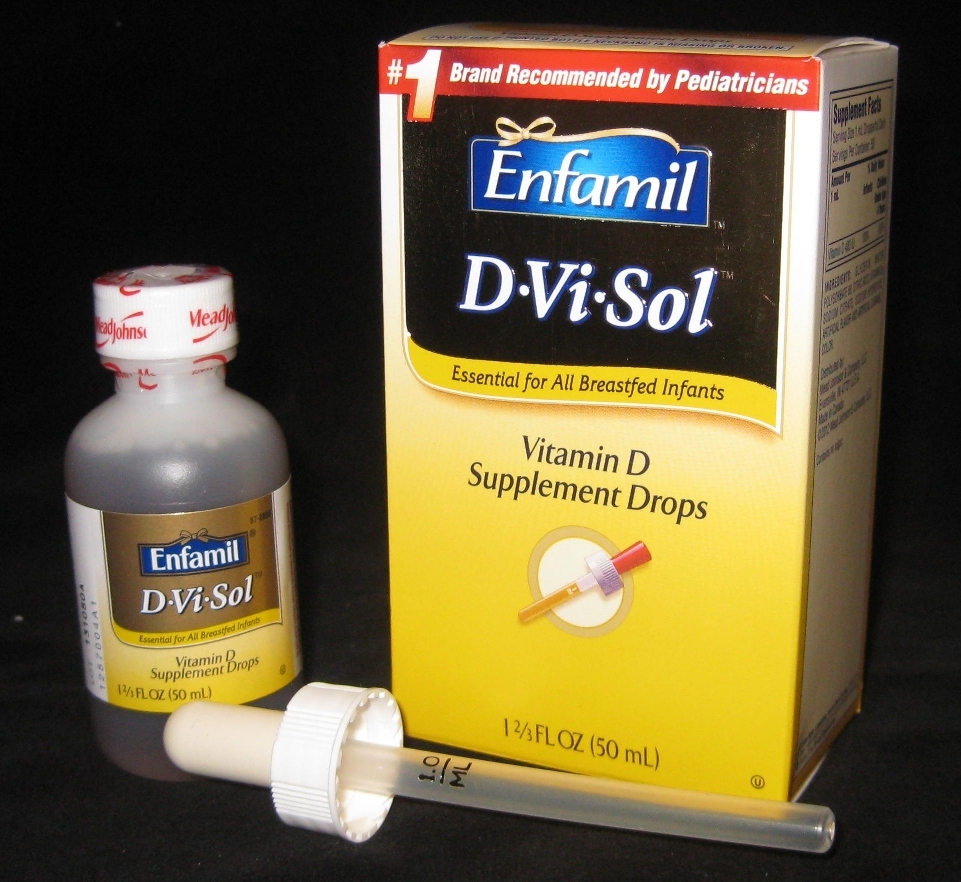 For newborns and older infants who are breastfed or partially breast fed, vitamin D is essential for babies to absorb calcium and build strong bones and teeth. A mother's milk doesn't provide enough by itself. So the American Academy of Pediatrics recommends that every breast fed baby receive a daily 400 unit dose of vitamin D supplementation. Babies who are formula fed probably don't need vitamin D supplementation since formula is fortified with the vitamin.
It's important for mothers and other caregivers to avoid giving too much vitamin D to their baby. Of particular concern is accidental overdose. The infant's product contains 400 units in 1 mL. However, be aware that other strengths of liquid vitamin D – up to 5,000 units per mL - are also available in stores and on the Internet.
In a case just reported to us, a breast fed baby was being seen by a pediatrician who recommended that the infant receive vitamin D drops 400 units. He prescribed 1 mL daily but apparently didn't specifically mention which over-the-counter product to buy.
Several weeks after the initial visit the pediatrician saw this young infant for follow up. By happenstance, the mother had the vitamin D bottle with her and placed it on a table next to the doctor. The pediatrician noticed it and was shocked to see the bottle's label which indicated it was an adult strength, not the infant's product. The pediatrician checked the baby's blood level and, sure enough, the result came back indicating that the baby was receiving a toxic amount of the vitamin. Fortunately, the level wasn't too high. Still, to be safe, a consultant was called. Watchful waiting was recommended.