We often receive reports from people who took the wrong medicine or the wrong dose because of mix-ups with products that looked similar. Sometimes people rely on the appearance of tablets, capsules, or packages to identify their medicines, instead of reading the labels carefully.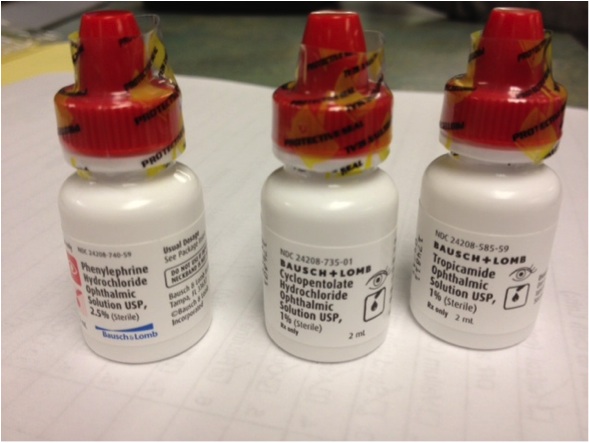 Look at these eye drop containers - three completely different medications. With the small print and similar cap colors, pharmacists, doctors and nurses would be hard pressed to tell them apart and their patients can also easily pick up the wrong item. Yet, using the wrong bottle could cause unexpected effects.
The FDA and manufacturers could do a much better job when drugs are approved by assuring product appearance is better differentiated. But there are lessons for patients and health professionals too. Most people know that reading the label is important, but human nature sometimes leads us to make assumptions and take shortcuts.
In one case, an elderly consumer confused Fosamax with Lipitor. Fosamax is used to treat or prevent osteoporosis while Lipitor is used to lower cholesterol. Both products come as white tablets. The patient was supposed to take Fosamax once a week and Lipitor once a day. However, the consumer took Fosamax every day for several days, thinking it was Lipitor. As a result, the consumer took extra doses of the osteoporosis medicine, which causes heartburn and could risk ulceration in the esophagus. Doses of Lipitor were also missed.