Archive: September, 2012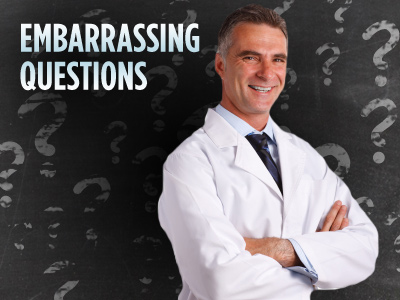 I've got constipation several times a week. Is there anything I can do to prevent this? Is medication necessary? Should I go see a doctor?

Gary Lichtenstein, MD, professor of Medicine and director of the Center for Inflammatory Bowel Disease at the Perelman School of Medicine at the University of Pennsylvania responds.


The situation you are describing is a frequent - though often not talked about - scenario. It is important to recognize that constipation is a common disorder that may have one or more causes and is very treatable.

Constipation is a common problem regardless of sex, age, or race. It is defined as infrequent, difficult, or incomplete bowel movements. The frequency of normal bowel movements range from three bowel movements per day, to three bowel movements per week. We define constipation as less than three bowel movements a week.

However, there are other symptoms that would be considered constipation as well including: a decrease in a person's typical bowel movement frequency - it is not necessary to have less than three bowel movements in a week; having to strain when having a bowel movement; having hard, pellet-like stools; a sense of incomplete passage of stool with a bowel movement; and the need to use specific agents or methods to maintain bowel movement regularity such as: suppositories, enemas, oral laxatives or manual maneuvers such as digital stimulation or pelvic floor support.

There are many reasons why an individual may become constipated, ranging from lifestyle and dietary habits to behavioral issues and medication. The most common causes of constipation include: dehydration, lack of physical activity, medication side effects, inadequate fiber in the diet, irritable bowel syndrome, and travel or medical disease states – such as diabetes and spinal disease.

You should consult a medical professional if lifestyle, dietary, or behavioral changes do not relieve the constipation. Also, you should see a medical professional if you have "alarming symptoms," such as blood in or on the stool, rectal bleeding, abdominal pain, painful bowel movements, unexplained weight loss, associated nausea or vomiting, or constipation lasting more than three weeks.
Michael R. Cohen, R.Ph.
by Michael R. Cohen, R.Ph.
Most people wouldn't think twice about the potential for harm when applying over-the-counter creams, lotions, ointments, sprays or patches to the skin. But a colleague of mine wrote to me this past week to tell me that one of his patients was hospitalized recently for severe burns, after using an over-the-counter (OTC) cream for muscle pain.
Coincidentally, the Food and Drug Administration (FDA) just alerted health professionals and the public about the very same issue after an analysis of their adverse event reporting program database turned up more than 40 cases where people reported serious skin injuries after applying certain OTC pain relievers. These products generally contain menthol, methyl salicylate, or capsaicin.
Erica Cohen
by Erica Cohen
The Joint Commission, the accrediting organization for nearly all hospitals across the United States, recently released its annual list of the top performers on key quality measures.
The list included 620 hospitals, more than 50 percent more than the number named in 2011. The accompanying report summarized the performance of more than 3,300 hospitals on 45 accountability measures such as care for heart attacks, strokes, pediatric conditions, and major psychiatric conditions.
Robert I. Field, Ph.D., J.D., M.P.H.
by Robert I. Field, Ph.D., J.D., M.P.H.
Here's some good news about health care for a change. Fewer Americans lacked health insurance in 2011 than in 2010 - almost a million-and-a-half of them.
The Census Bureau reported last week that that the number of people without coverage fell from 49.9 million to 48.6 million. That brought the percentage of uninsured down from 16.3% to 15.7%.
Daniel R. Hoffman, Ph.D.
by Daniel R. Hoffman, Ph.D.
Pennsylvania Bio is a trade group of biotechnology, medical device, diagnostic, pharmaceutical companies and suppliers in this part of the state. The organization's president, Chris Molineaux, has been diligently holding public forums on the important topics affecting health care in general and these industries in particular. In August, for example, the PennBio forum covered some implications of the Affordable Care Act (ACA or Obamacare), particularly as it will affect the drug companies. This month featured a session that explored opportunities at small companies for people with Big Pharma backgrounds.
The ACA meeting included comments and discussion by three policy analysts with persuasions ranging from pragmatic to rightwing ideological. Despite the diversity, the following points of agreement emerged:
Obamacare "isn't going away, whoever wins the election." The growth of health care spending represents the single biggest, long-term threat to exploding the national debt. That means the government must devise a way of dampening the cost increases without shifting the heaviest part of the burden onto consumers. The suggestion here, although the two pragmatic analysts let it remain implicit, is that an alternative such as Paul Ryan's voucher plan would increase costs to consumers while reducing access and quality. In other words, penalizing children, the old, the sick and the poor represents the antithesis of "bold, courageous, innovative" and other honorifics that the right uses for Ryan and his plan.
"Value-based payment" will expand, meaning private and public payers will compensate providers and manufacturers for successfully helping to create better patient outcomes. Wellness and prevention programs represent key components of this. As part of value-based payment, most providers will earn their revenues by "adhering to quality metrics," that is, following the most cost-effective treatment protocols. In this way, the ACA will accelerate the trend of consolidating practices into Accountable Care Organizations and Integrated Delivery Networks that can "herd the cats" - compel their physicians to follow the most cost-effective treatment approaches.
Providers and manufacturers will continue to feel the squeeze of lower Medicare reimbursements, even as the Justice Department moves aggressively against big companies that abuse the system.
As part of the ACA, the federal government will fund counter-detailers to present comparative effectiveness results to providers. This will include, for example, brand-versus-brand and brand-versus-generic studies of comparative drug effectiveness. The Bush ideologue on the panel railed against this part of the ACA with the charge that it will "stifle innovation." As a pharmacist recently commented on Pharmalot, however, the legislation hastens the end of pharma's me-too business model and the flowery verbiage about innovation just masks a resentment against starving that golden goose.
Michael R. Cohen, R.Ph.
You'd be surprised how many medication errors involve patients identify their medication based on the overall appearance of the container and where it is usually stored, never actually reading the label. Doing that is a set up for errors.
A man with diabetes mixed up two different insulin products that he takes. He mixed up his long-acting insulin called Lantus and his rapid-acting insulin, Apidra. He stored the insulin vials separately in his refrigerator, normally keeping Lantus in the butter bin and Apidra on one of the main shelves. However, his wife recently cleaned out the refrigerator and accidently switched the two. She put the rapid-acting Apidra in the butter bin and the long-acting Lantus on the main shelf.
The man normally gave himself 40 units of Lantus plus, depending on blood sugar testing, just a few units of Apidra right before meals. But unaware of the switch made by his wife, the next time the man went to use his Lantus he grabbed Apidra instead. He didn't read the label. Using an insulin syringe, he drew up and gave himself Apidra 40 units, and went on with his day. The next thing he remembered was 2 hours later when he woke up and was lying on the ground, next to his truck, surrounded by paramedics. Because he had taken his rapid-acting insulin, his blood sugar dropped too quickly. Had he taken the correct long-acting insulin, the medicine would have been used by his body gradually throughout the day.
Erica Cohen
by Erica Cohen
Smartphones are the latest craze. Nearly everyone has one. You walk down the street and see person after person tapping away on their iPhone, Droid, or BlackBerry. However, each person uses his or her smartphone differently. Some mostly browse the web, others check Facebook and Twitter, and others send or receive email.
Arguably the best possible use of a smartphone would be to save lives.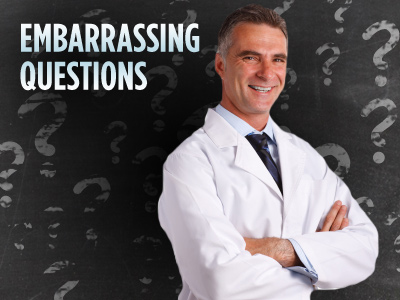 Michael J. Ruckenstein M.D., M.Sc., is professor, vice chairman, and residency program director in the Department of Otorhinolaryngology, Head and Neck Surgery at University of Pennsylvania Health System

Ears naturally clean themselves, extruding ear wax. The best way to clean your ear is to wipe the ear with your towel after a shower. In a small minority of people, the ear's self-cleaning mechanism is defective and the wax requires manual removal.

Cotton swabs do more harm than good when attempting to clean out ear wax. Because they are the same diameter as the ear canal, they push wax deeper into the canal. This can make it more difficult and painful to remove later on. A few drops of hydrogen peroxide in the ear may bubble out the ear wax. Mineral oil or baby oil will soften the wax and may allow it to come out on its own.

Ear candling should be avoided at all costs. It does not remove any wax, but tricks the patient into believing wax is flowing from the ear. In fact, all they are seeing is candle wax. Not only does it not work, but candling puts the patient at risk for severe burns of the ear from the hot candle wax.

Physicians or their assistants can wash out an ear to clean out the wax. Otolaryngologists (ear nose and throat specialists) might also employ small curettes and suctions to clean the ear.
---
To check out more Check Up items go to www.philly.com/checkup