Archive: April, 2011
Robert Field
Medicare is going broke. Everyone agrees. Spending is rising at almost 8% a year, and the annual budget is now over half a trillion dollars. The program's cost has more than doubled over the past 10 years.
How did we get to this point? Is Medicare yet another example of government inefficiency? What can we learn from the private sector about how to run it right?
The answer is nothing. When it comes to spending, the private sector is no different. If anything, Medicare does a slightly better job of controlling costs.
Daniel Hoffman

Last week the pharmaceutical industry's largest supplier of retrospective marketing data, IMS Health, presented its annual scorecard for 2010. While sales growth during a recession year was respectable and pharma's margins remain the envy of all legitimate businesses, a perusal of some details raises its share of worries.
For starters, last year's 2.3% sales growth was pharma's second-lowest, top line expansion in 55 years. The lowest sales growth during those decades came in 2008, meaning that in two of the last three years, pharma's sales growth lagged well behind the historical pattern. The reasons behind this comparatively slow sales growth generate concerns among those CEOs in the industry who devote themselves to matters beyond their own personal fortunes and leisure pursuits.
Pharma sales grew more slowly last year than usual, partly as a result of industry fundamentals and partly because of the overall economy. Relative to internal factors, 2010 was similar to the past several years in that the industry launched fewer new products to drive revenue growth. Without new brands to command premium prices, older drugs eventually lose patent protection and become available as low-cost generics. Last year US patients filled 78% of all their retail prescriptions with generic medications, up from 63% in 2006. Moreover, many of the new drugs that did launch last year were either for rare disorders or, more commonly, they did not confer sufficiently better outcomes to prompt coverage by insurers and use by physicians in place of generics. As a result, average spending per new branded product fell from $114 million in 2006 to $62 million in 2010.
Michael Cohen
Earlier this month, the US Food and Drug Administration warned the public about a rare blood disorder associated with benzocaine, available widely in over-the-counter (OTC) local anesthetic sprays, gels, creams and liquids. Local anesthetics numb pain when applied to the skin or mucous membranes. The FDA advisory has implications for health professionals and consumers alike, especially parents of children less than two years of age since the disorder occurs disproportionally in babies.
The disorder, known as methemoglobinemia (pronunciation here), reduces the ability of blood to carry oxygen into body tissues. In the most severe cases, it can result in death. The FDA advisory noted that people who develop methemoglobinemia may experience pale, gray or blue colored skin, lips, and nail beds; shortness of breath; fatigue; confusion; headache; lightheadedness; and rapid heart rate. Symptoms usually appear within minutes to one or two hours after using benzocaine gels or liquids.
In a review of data from FDA's adverse event reporting system, FDA discovered that cases occurred mainly in children aged two years or younger who were treated with benzocaine gel for teething. This is probably related to the fact that detoxifying enzyme systems in infants aren't fully developed. The Agency said they are particularly concerned about the use of OTC benzocaine products in this age group because of the difficulty that parents may have in recognizing the signs and symptoms of methemoglobinemia when using these products at home. Symptoms of methemoglobinemia may not always be evident or attributed to the condition.
Don Sapatkin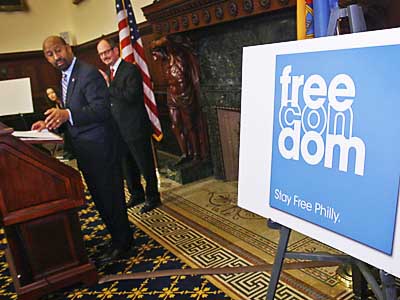 Habits that wreak havoc with your health — eating too much sugar, getting too little sleep — can be hard to break, and other people often can't help all that much.
Addiction is even tougher.
Abuse of prescription drugs, particularly highly addictive painkillers, has soared over the last decade, devastating some towns and leading the Obama administration last week to announce a national campaign against them at all levels of government. Prescription-drug overdoses now exceed those during the epidemics of cocaine in the 1980s and of black-tar heroin in the 1970s combined, according to federal officials.
Robert Field
The last thing President Obama needs is more opposition on health care. Especially from his own party, let alone from its liberal wing. But that is the latest twist in his political travails.
Several Democratic members of Congress plan to challenge the foundation of his Medicare cost-control plan. That foundation is the Independent Payment Advisory Board (IPAB) created under the health reform law. Obama's plan would empower it to impose cuts if spending rises faster than a target rate and Congress fails to act.
A prominent Philadelphia Democrat is helping to lead the charge. Rep. Allyson Y. Schwartz (D., Pa.) has co-sponsored a bill to repeal IPAB entirely.
Daniel Hoffman

The principal purposes of pharma's business staff functions have remained intact for generations. Marketing research, for example, assesses the attitudes and needs of customers to inform tactical planning for products. Competitive intelligence seeks to learn the thinking and planning at other companies that market competing products. The respective assignments in departments devoted to forecasting, pricing, payor insights, sales analysis, pharmacoeconomics and several other areas all make useful contributions to business operations.
Those historic assignments may have to change into the pursuit of a common goal because pharma's basic mission as an industry appears in doubt.
The defining purpose of the prescription pharmaceutical industry has always consisted of discovering new molecular entities to advance the various standards of medical care. If the new therapeutic brands launched by pharma cannot substantially advance the capabilities of curative medicine, then the industry has little reason to exist - payors and customers will invariably choose cheaper generics that create the same outcomes.
Michael Cohen
Antibiotics are a group of medicines used to treat infections caused by bacteria. For example, doctors prescribe antibiotics to treat a child with strep throat, which is caused by bacteria known as streptococcus. Antibiotics do not work against diseases caused by viruses. Using antibiotics indiscriminately only helps them to become ineffective over time.
Lately, hospitals have been seeing several strains of bacteria that are increasingly resistant to the usual antibiotic treatments. What's really scary is that some of these bacteria are proving resistant to nearly all currently available antibiotics, creating dire situations for some patients in other countries and even here in the U.S. Last month, data released by the Los Angeles County Department of Public Health identified numerous cases of potentially dangerous drug-resistant bacteria known as carbapenem-resistant Klebsiella pneumoniae, or CRKP, at several health care facilities in Southern California.
It's important to recognize that most sore throats, coughs, colds, and influenza (flu) cases are caused by viruses, so using antibiotics will not cure the infection and will not keep other people from catching the virus. They also won't help a help a person feel better but, instead, may cause unnecessary, harmful side effects.
Robert Field
President Obama thinks he can save Medicare from spiraling costs. Can he succeed?
His approach contrasts starkly with the one that Congressman Paul Ryan (R., Wis.) proposed last week. But, as it turns out, the two are surprisingly similar in an important way.
Obama would leave the basic structure of Medicare intact. Its foundation would remain as government insurance with free choice of providers and broad coverage of most medical services.