Archive: April, 2010
Josh Goldstein
The Delaware Valley Healthcare Council, the local chapter of Pennsylvania's hospital association, is urging state and federal lawmakers to boost health spending to sustain the economic benefits of hospitals here.
A report from the group claimed that hospitals here are "primary economic drivers" that account for more than 200,000 jobs and pumped $26.2 billion into the economy of the five-county region.
"Hospital employment is holding steady at a time when unemployment for the region is at the highest level in the last 20 years," said Kenneth Braithwaite, regional executive for the Hospital and Healthsystem Association of Pennsylvania. "In addition to serving as economic anchors for their communities, hospitals are centers of innovation, education, and research that fuel the growth of education and life sciences sectors so crucial to this region."
Josh Goldstein
As a parent of a 3-year-old who is much more interested in "treats" than dinner, I know that anything that looks like candy within my daughter's reach is likely to end up in her mouth. That's bad for many reasons, but a piece by my colleague Sandy Bauers in the Health & Science section on Monday, May 3 raises another issue I didn't realize existed.
A study found that in a two year period, 13,705 were poisoned by eating tobacco products. Many by candy look-a-likes made for smokers who need nicotine when lighting up is impossible.
Here is Sandy's short item on a study published in Pediatrics:
Josh Goldstein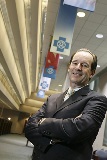 Independence Blue Cross, the region's largest health insurer, plans to boost payments to primary care doctors by $47 million a year directed toward practices that improve quality and meet certain efficiency goals. The goal is to encourage primary care doctors to deliver higher quality and more efficient care by rewarding them with incentives for achieving certain goals.
Blue Cross also believes that by rewarding primary care doctors through incentives for delivering better care, it will save money by keeping patients healthier and out of hospitals.
At the same time rewarding good care at that level, Blue Cross hopes to encourage new doctors to pursue careers in primary care.
Josh Goldstein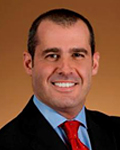 The FDA approved the first ever cancer vaccine Thursday. Provenge made by Dendreon Corp. of Seattle, Wash. is for men with advanced prostate cancer. The vaccine uses the male immune system to fight tumors.
The FDA said Provenge is for "asymptomatic or minimally symptomatic prostate cancer" that has spread beyond the acorn sized gland but is resistant to the standard hormone treatment currently used.
"The availability of Provenge provides a new treatment option for men with advanced prostate cancer, who currently have limited effective therapies available," said Karen Midthun, acting director of the FDA's Center for Biologics Evaluation and Research.
Josh Goldstein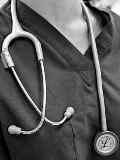 Nurses who are interrupted as they attempt to administer medications to hospitalized patients are significantly more prone to medical errors, according to a study at two major teaching hospitals in Sydney, Australia.
Researchers from the University of New South Wales and the University of Sydney observed nurses preparing and administering medications in six wards to 720 patients over 505 hours from September 2006 through March 2008. They found that each interruption increased mistakes by 12.7 percent and that the number of interruptions increased the rate of procedural failures and clinical errors.
"Error severity increased with interruption frequency," the researchers wrote in the study published in the current issue of the journal Archives of Internal Medicine. The full study is available here.
Josh Goldstein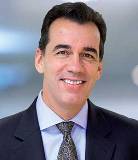 Tucked in the $520 million settlement agreement between AstraZeneca and the federal government over the drugmaker's alleged improper marketing of its antipsychotic drug Seroquel was the charge that the company paid doctors to study the drug, speak about it, and lend their names to ghostwritten articles.
Those allegations of improper payments to doctors came as researchers from Yale University and Harvard University examined the impact of physicians and researchers financial ties to drugmakers and other companies.
The Yale and Harvard researchers examined 20 major studies on the issue of conflicts of interest in medicine and medical research and found that "patients believe that financial ties influence professional behavior and should be disclosed."
Josh Goldstein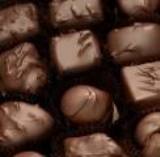 Chocolate is the well known cure-all for the depressed, whether it's because of a breakup, job loss or other tragedy. The food is so deeply ingrained in the culture that we rarely give much thought to the question of whether there is a medical reason for the apparent link between eating chocolate and feeling blue.
A study by researchers at the University of California - Davis and the University of California - San Diego examined the chocolate eating habits and moods of 931 adult men and women in southern California. The researchers examined the association of chocolate consumptions and depression among the study participants.
Those who scored high for depression (16 or higher on the Center for Epidemiological Studies - Depression Scale) ate more chocolate (8.4 servings per month) compared with those who didn't screen positive for depression (5.4 servings per month.) Moreover, participants with the highest scores (22 or higher on the depression scale) consumed even more chocolate (11.8 servings a month on average.)
Josh Goldstein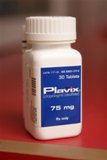 Two commonly prescribed drugs that don't go well together are Plavix, the anti-blood clotting medication often taken by heart patients, and Nexium, a so-called proton pump inhibitor given for heart burn.
A study in the current issue of the Archives of Internal Medicine found that patients who took both Plavix -- the brand name for clopidogrel, and proton pump inhibitors such as Nexium -- are at significantly higher risk of being hospitalized for heart attacks or of getting a new heart stent, compared with patients who take the blood-thinner alone.
Most patients who get heart stents – tiny wire mesh scaffolds used to prop open clogged heart arteries – take Plavix for at least a year after the procedure. Many also are given a proton pump inhibitors to ease gastrointestinal bleeding caused by Plavix.