Archive: February, 2012
Daniel Hoffman
Just this week, another self-proclaimed savant (see here) declared that pharma's historic mission of developing new drugs to advance curative medicine is dead. In this case, the would-be guru runs a tech company with products for enhancing the electronic connectivity of patients and their health care professionals. His previous work involved advising hospitals on information management for a major consultancy and, before that, he spent a dozen years at Microsoft working on health care IT.

Thus, it should come as no surprise that he suggests that pharma quit trying to develop, manufacture and market new drugs. He recommends, instead, that the industry become a service supplier, using its well developed contacts with physicians, pharmacy chains, managed care organizations and other health care stakeholders to underwrite and promote the very tech services this soothsayer-pitchman offers.

In most cases, critiques of thinly disguised self-promotions are not worth the effort, but one or two points here do merit a quick rebuke. To support his recommendation, the guru resurrects a 50-year-old article by a Harvard Business school lecturer. Its decrepitude means that many people may not even be familiar with the putdowns that consigned this classic article to the lumber room (see the 1975 reprint here), so a brief revisit seems in order.
Laurel Schwartz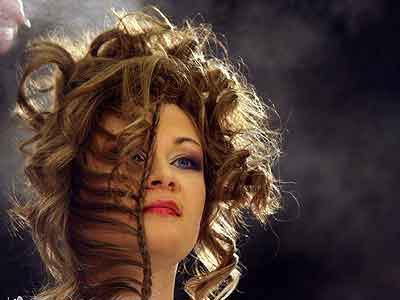 Laurel Schwartz, dermatologist and dermatopathologist, assistant professor in the Department of Dermatology and Cutaneous Biology, Thomas Jefferson University Hospital

It is normal to lose 100 hairs a day, on average. But there is one time in your life as a young woman when losing your hair is normal. Extreme shedding can take place three months after you give birth, and is a condition known as post-partum telogen effluvium.
Michael Cohen
Earlier this month, Gov. Corbett submitted Pennsylvania's 2012-2013 proposed budget. As expected, reductions in spending were suggested due to our slow economic recovery along with a worthy desire to maintain a balanced budget in our state. However, I believe the governor's proposed budget clearly misses the mark when it comes to public safety and welfare by proposing to merge the Pennsylvania Patient Safety Authority (PSA) with the Pennsylvania Department of Health (DOH).
The Patient Safety Authority was established under the Medical Care Availability and Reduction of Error Act as an independent state agency charged with taking steps to eliminate medical errors by identifying problems and recommending solutions that promote patient safety in hospitals, ambulatory surgical facilities, and birthing centers. These facilities are required to report serious events that cause patient harm as well as non-harmful errors and near misses (errors that are corrected before they reach patients and cause harm). ECRI Institute, known widely for its expertise in medical error prevention, and the nonprofit organization I work for — the Institute for Safe Medication Practices (ISMP), serve as contractors to analyze these reports and suggest safety improvements that help facilitate their adoption across the state.
Independence from regulatory bodies is a hallmark of successful medical error reporting programs and error-prevention efforts. The PSA's reporting program borrows from the successful aviation model in that a separate, independent, non-regulatory agency receives and analyzes reports for learning purposes. While health-care professionals may be compelled to report medical errors that cause serious harm to patients, they are hesitant to report non-harmful errors and near misses to regulatory bodies like the DOH for fear they will be used for punitive purposes. In fact, the PSA was first established as independent of the DOH for precisely this reason. Error reporting under the DOH had generated very few reports and was incapable of providing new knowledge about the risks associated with health care and why they occur. Since its inception, the PSA reporting program has received more than 1.3 million reports, most of which (95 percent or more) are near misses and non-harmful errors. Yet, what we can learn from near misses and non-harmful events is precisely the information we need to take action to prevent errors before patients are harmed.
Robert Field
The stakes for health reform keep rising.

Remember when opponents warned that it could lead to the mandated purchase of broccoli? Now some say it would let Congress require that everyone buy a car.

That's the prediction of Paul Clement, the lead attorney for the health reform challengers in the pending Supreme Court case. He issued it in a briefing last week sponsored by SCOTUSblog, an influential website that covers the Court, and Bloomberg Law.

Trishula Patel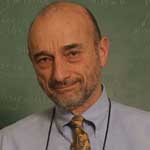 George Preti, Ph.D., Monell Chemical Senses Center, Philadelphia
Chronic halitosis originates on the far back, upper surface of the tongue ("posterior dorsal tongue surface"). In this area, some people develop a bacterial plaque that is similar to the plaque on teeth and gums. However, the tongue plaque is caused by a different group of bacteria. The malodors produced by these bacteria are very similar to those produced by fecal matter, which is why descriptions of bad breath odor can include "feces," rotten eggs, "sewer gases," etc.
Chronic oral malodor may leave a "malodorous cloud" in your immediate presence. This is because every time you exhale, air from your lungs passes by the far-back of the tongue and carries out some of the offensive odor. Consequently, you or others may falsely interpret this malodor as a "body odor." Some individuals with chronic halitosis produce enough odor to eventually produce an environmental malodor in an office or small space.
Daniel Hoffman
It takes a lot to elicit a defense of Big Pharma from these quarters, but a deceptive attack by the radical right has motivated just such an effort.
It seems that nothing escapes the right's malevolent gaze, even an industry such as pharma that embodies the capitalist demiurge. But as a big business, pharma requires the government and its functions of regulation, infrastructure, public education and an economic safety net. That sets the Right's teeth on edge and leads them to denounce business pragmatism as a sellout of 18th-century principles.
The case at hand is an article last week by Avik Roy that appeared in Forbes, the publication of ur-plutocrat Steve Forbes. Roy is a fellow at a right wing think tank, the Manhattan Institute, and a contributor to the National Review, a publication now too extreme even for the son of its founder, William F. Buckley.
Michael Cohen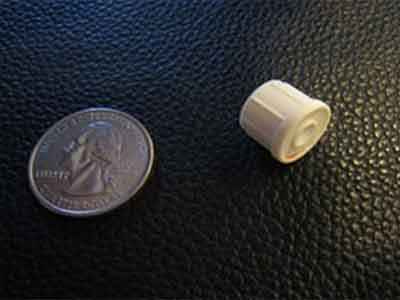 In the early part of my career, I spent 14 years working as a clinical pharmacist at Temple University Hospital. One of the many stand-out memories I have is a display that hung near the operating room on the second floor of the Parkinson Pavilion, where they housed the Chevalier Jackson clinic.
Jackson was a laryngologist who worked in the late 19th and early 20th centuries. He (and later his son, along with Charles Norris) developed techniques to remove objects that got stuck in the throats or airways of people who'd put something in their mouth then accidentally, or even intentionally, swallowed or inhaled. Many of the more than 2,000 objects he removed were in a display case there, including safety pins, nails, house keys, toy soldiers, coins, batteries, screws and screw drivers, and lots of teddy bear eyes, mostly swallowed by babies who chewed them off their stuffed animal.
As it turned out, later on, Norris removed a teddy bear eye that my own daughter managed to get into her mouth and swallow, the prongs of which stuck in her esophagus, preventing it from passing through her GI tract. Thankfully Chevalier Jackson and Norris' techniques allowed my daughter and thousands of others to eat or breathe normally once again. It was all prima facie evidence that mother was right when she said, "Get that out of your mouth!"
Robert Field
The United States Conference of Catholic Bishops is up in arms over the Obama administration's proposed rule on insurance coverage for contraceptives. It says religiously affiliated organizations, like Catholic hospitals and universities, shouldn't have to comply. (Click here for the full statement.)
The rule was issued under the health reform law, which requires full coverage for preventive health care. It classifies contraceptives as a form of prevention.
Last week, the Obama administration offered a compromise. Under the plan, religiously affiliated organizations can exclude contraceptive coverage for their employees, but their insurers must provide it to the employees directly. For employees of actual houses of worship, coverage can be excluded entirely. But the bishops were unmoved.