Archive: November, 2011
Daniel Hoffman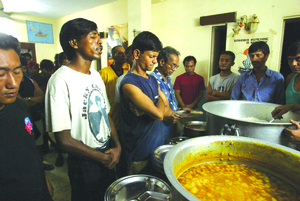 On the Tuesday before Thanksgiving, the following four headline stories appeared on Pharmalot, the pharmaceutical industry's top independent blog.
"Merck Pays $950M Over Vioxx Marketing Probe,"
"Mylan Is Warned Over Plant In Puerto Rico,"
Michael Cohen
In an earlier blog I pointed out that using a household spoon to give liquid medication can provide an inaccurate dose. Household spoons (teaspoons, tablespoons, dessert spoons) are not standardized. Depending on their size, typical household teaspoons can hold between 3 and 7 milliliters (mL). That's far too wide a range for accurate liquid medication dosing.
To get around this problem, I've recommended that doctors prescribe liquid amounts in terms of mL in order to take advantage of special oral syringes. These allow more accurate measurement since they're calibrated in mL. They also make it easier to give liquids to children who can't take medications from a spoon and they help when measuring very small amounts for infants and even pets.
Oral syringes sometimes accompany OTC and prescription liquids or can be purchased in pharmacies. Dosing directions that state "teaspoonfuls" alone should not be used. I'm certainly not alone in making this recommendation. For good reason, many others in the medical field have as well.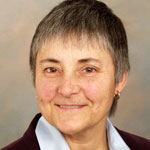 Mona Shangold, M.D., Director of the Center for Women's Health and Sports Gynecology, Philadelphia
Your chance of getting herpes from a partner who has it depends on whether he was contagious at the time and whether you had immunity to protect you. Although herpes is most likely to be spread during an outbreak (when someone has sores or other symptoms), most herpes is transmitted between outbreaks - when people don't realize they are contagious. You should see your gynecologist ASAP for an examination and testing, as well as a discussion of your partner's diagnosis (what tests were done to determine whether he has herpes and which type he has). Both you and your partner should have blood tests to measure your immunity to both types of herpes. The results will determine whether more testing – or treatment - is needed. If you do have herpes, life is definitely not over, and learning about the disease will help you deal with it.
---
To check out more Check Up items go to www.philly.com/checkup
Daniel Hoffman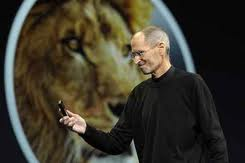 Management consultant Steve Denning posted a provocative article in Forbes this past weekend that didn't deal with any particular industry but clearly applies to pharmaceuticals.
Another author's reflection on a recent biography of Steve Jobs triggered Denning's musings. He basically wondered why some companies slowly wither and die, while others seem able to reinvent themselves and change as circumstances demand.
For any of several reasons, a pernicious process begins to take hold of many companies. Jobs told his biographer that the process starts when the previously successful developers of innovative, new products get pushed to a back seat in favor of the company's sales people.
Michael Cohen
Acetaminophen is the most commonly used medication for pain and fever in infants and children. You know the drug as Tylenol, but it's also widely sold under its generic name. Until just recently, there have been two forms of liquid acetaminophen available for children, one weaker than the other. But that's now changing, and for good reason. I wanted to update parents who may not be familiar with the change, which specifically affects the infant form (Infants' Tylenol, etc.).
Intuitively, you would think that the weaker form, which is 32 mg per mL (labeled as 160 mg per 5 mL) would be for infants and the 100 mg per mL concentrated product (labeled as 80 mg per 0.8 mL) for older children. But actually it's just the opposite. The thinking used to be that tiny infants wouldn't be able to swallow much volume, so the more concentrated product was available for measuring in drops. That thinking has changed and manufacturers have moved to just one concentration – the weaker one.
The new infants' product has already begun to arrive and will continue to show up for the first time at some stores through the early part of 2012. Infants' Tylenol itself, which has been absent from shelves for many months now, is expected to resurface soon as well. It's important to be aware of the difference between the newer and older form of this drug. Just this past week an out-of-state children's hospital told us they had a near miss when the newer product arrived without fanfare and they almost mixed up the two forms when stocking storage units.
Robert Field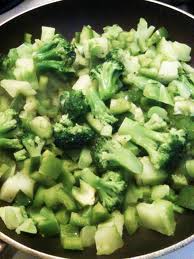 It's Thanksgiving in the year 2016. The table is set. There's turkey, sweet potatoes, and, of course, government-mandated broccoli.
Opponents of health reform warn that this scenario, or something like it, could await us if the Supreme Court upholds the health reform law. Are their fears warranted? The answer is no.
The issue involved is the constitutionality of the law's individual mandate, which obligates everyone to have health insurance or pay a penalty. Congress found its power to impose that requirement in the Constitution's commence clause, which authorizes it to regulate commerce "among the several States."
Daniel Hoffman
Over the past week the Penn State scandal has held the top spot among media stories, outranking the Euro Zone's possible collapse, the Republican primary race, the Occupy saga, and nearly everything else. Despite some of its details, the Penn State scandal differs from sensational stories such as crimes and natural disasters because it contains important lessons for people not directly involved. While the story holds social, ethical and, yes, economic significance outside the universities, pharma in particular can learn a lot from it.
Here are a few lessons that emerged so far.
1. Big money trumps principles, mission and practically everything else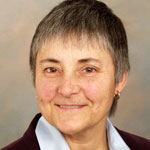 Mona Shangold, M.D., Director of the Center for Women's Health and Sports Gynecology, Philadelphia
You can't tell whether vaginal bleeding is from a delayed menstrual period, a miscarriage, a threatened miscarriage, or a normal pregnancy (during which bleeding sometimes occurs). A urine pregnancy test may be helpful, but only if it is positive. You should definitely see your gynecologist for an examination and testing, regardless whether a pregnancy would be good news or bad news for you. If your periods are irregular, you need an evaluation to detect a possible hormone imbalance and to prevent serious consequences. If you are pregnant, you need to discuss your options and be sure you are maximizing your chances for the most favorable outcome. In any event, you should schedule an appointment ASAP with your gynecologist.
---
To check out more Check Up items go to www.philly.com/checkup