Archive: October, 2012
Michael R. Cohen, R.Ph.
by Michael R. Cohen, R.Ph.
America's poison centers are urging people in the path of Hurricane Sandy to exercise caution when using portable generators to avoid carbon monoxide poisoning.
Carbon monoxide poisoning is the most common poison-related cause of hospitalization and death in the wake of hurricanes, says the American Association of Poison Control Centers. It is called a "silent killer" because there are no odors or symptoms that signal a problem.
Michael R. Cohen, R.Ph.
By Michael R. Cohen, R.Ph.
Pennsylvania is one of only 5 states in the US that lacks regulations for compounding pharmacies to follow when preparing and dispensing sterile medications. The state also has no regulations to protect patients when sterile products are prepared by out of state pharmacies and shipped here.
In the wake of 24 deaths and over 300 people who've been harmed from contaminated steroids made by a Massachusetts compounding pharmacy, questions have been raised about the lack of regulatory oversight of such pharmacies by state and federal officials.
Michael R. Cohen, R.Ph.
by Michael R. Cohen, R.Ph.
Here's advice about seemingly harmless over-the-counter eye drops, such as Visine and similar products containing the active ingredients tetrahydrozoline, oxymetazoline, or naphazoline. These drugs are quite dangerous if ingested. Severe side effects have been documented after swallowing as little as a teaspoonful.
On Thursday, the FDA posted an alert about this. We also alerted the public about the issue on our Facebook account last August. These products are not marketed in childproof containers, putting small children at risk for an accidental exposure. The products are also colorless, odorless and tasteless, which can increase the risk that a child might drink it. People tend to just throw the drops in purses, drawers, counter tops, etc. Adults might not think of it as dangerous, so they may not think twice about storage (looks, smells & tastes fine so it must be harmless). Don't let this colorless, odorless and tasteless liquid fool you! Visine and other similar products should never be placed in diaper bags, purses or areas where children can easily access them.
Daniel R. Hoffman, Ph.D.
by Daniel R. Hoffman, Ph.D.
As a group, pharma employees probably array across the political spectrum in a fashion similar to their counterparts in other large, well-established, technical industries. Until the last couple of years, many of them on the business side identified strongly with their company's fiduciary officers and believed they too should channel the Republican soul by intoning, "we've got ours, now we want everything you've got." In terms of contributions and other political action, however, corporations spend shareholders' money and exert pressure to support the interests of their C-suite officers and directors. Thus it should come as no surprise that the large majority of pharma companies support Mitt Romney for president, either tepidly or with fervent enthusiasm.
A closer look at what motivates pharma's support provides some interest. In 2009 and 2010, pharma gave mild support to the Affordable Care Act (Obamacare). That only seemed reasonable because the legislation funded an additional 30 million people to become customers for pharma's products. At the same time, Obama gave pharma some enormous sweeteners for withholding their opposition. These included prohibiting Medicare from using its purchasing power to negotiate drug prices and banning the reimportation of U.S.-made drugs from Canada, Britain and other advanced countries at vastly reduced prices. So, organized pharma at that point, principally at the urging of Pfizer's CEO at the time, Jeff Kindler, was pragmatic rather than Ayn Randian.
Michael R. Cohen, R.Ph.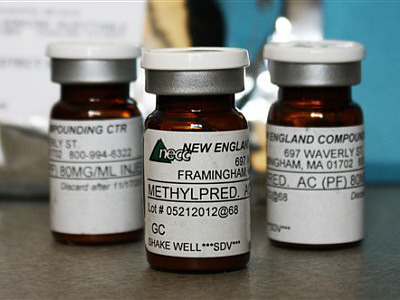 by Michael R. Cohen, R.Ph.
The deadly, multistate meningitis outbreak our country is currently dealing with brings much needed scrutiny to the compounding pharmacy business. The scale of the outbreak makes it the worst among a series of fatal or harmful infections and overdoses linked to compounding pharmacies in the U.S., rivaling other key drug safety issues in the more distant past that have led to substantial drug safety legislation. For example, in 1937, more than 100 patients died after the S. E. Massengill Co. compounded an elixir of sulfanilamide using diethylene glycol (antifreeze), which the company did not recognize as poisonous because safety testing had not been conducted. The tragedy was the driving force behind the 1938 Federal Food, Drug, and Cosmetic (FD&C) Act, which for the first time required drug safety testing.
Exactly 50 years ago this past week (October 10, 1962), in response to severe birth defects associated with thalidomide, Congress passed the Kefauver-Harris Amendment to the FD&C Act, requiring drug manufacturers to provide proof of safety and effectiveness. Up until now, there have been 200 adverse events involving 71 compounded products in the past 2 decades, many with devastating outcomes. Each case has prompted calls for federal oversight of compounding pharmacies, which are not subject to the same controls as drug manufacturers but whose regulation falls between the state board of pharmacy, the state department of health, and the FDA. While the present outbreak cannot be considered an outlier event, it should certainly be the very last event before enacting federal legislation to protect the public from preventable compounding errors and contamination. The magnitude of the current tragedy must serve as a wake-up call for Congressional action, just as it was in the above tragedies.
Daniel R. Hoffman, Ph.D.
by Daniel R. Hoffman, Ph.D.
Last week one of pharma's newsletters briefly reviewed (see here) what they consider the five most important factors affecting the industry's relations with payers. Pharma clearly faces daunting challenges aside from those related to payers. The most formidable problems concern the fact that customers can defer purchasing new drugs because most of them don't significantly advance curative medicine. Nonetheless, the problems with payers reveal some of the drug industry's obvious business challenges.
All of the factors related to payers are really just variations on the theme that the organizations footing the drug bill, both public and private, are increasingly demanding value for their constantly growing costs. For example, one of the issues relates to the matter of "value-based pricing." That approach to establishing drug prices has advanced much farther in countries outside the U.S., where national health systems predominate, but the basic idea is that payers are looking to pay for drugs on the basis of how well they work. That means if a pricey new drug produces outcomes among patients that are not noticeably better than those of older, cheaper medications, then the new brands should not expect to receive premium prices.
Michael R. Cohen, RPh
by Michael R. Cohen
Do you know how much water or other fluid should be taken with medicines that are swallowed? Our colleagues at ISMP Canada recently tackled this question in their consumer publication, Safe Medicine Use.
For some medicines, a small sip may not be enough. The amount and type of fluid that is best for you will depend on the properties of your medicine and on the particular diseases or conditions that you have.
Daniel R. Hoffman, Ph.D.
by Daniel R. Hoffman, Ph.D.
The Financial Times reported last week (see here) that a growing chorus of equity analysts has been strongly urging AstraZeneca's (AZ's) new CEO, Pascal Soriot, to buy Forest Labs. AZ is scheduled to lose U.S. patent protection on drugs that will account for one-third of all its sales by 2019. Meanwhile their research efforts to this point have failed to develop new compounds capable of making up the shortfall.
Forest, on the other hand, has benefitted from both skill and luck to produce what the Times calls "one of the industry's best pipeline hit rates over the past three years." Analysts at the various investment houses point out a strategic synergy to the acquisition because some of Forest's auspicious new products are in categories such as respiratory therapy where AZ maintains a strong market presence but nothing in pipeline to hold that position.