Archive: October, 2010
Robert Field

By guest blogger Robert Field:
Pennsylvania health care could see major fallout from the upcoming election. The next governor will be in a position to make or break reform in the state. However, the major party candidates have revealed surprisingly little about their plans concerning this volatile issue.
The recently enacted law, known officially as the Affordable Care Act but as "Obamacare" to its opponents, leaves a lot to the states in its implementation. Most importantly, the Act gives states broad leeway in its cornerstone feature, the insurance exchanges. These are marketplaces in which individuals and small businesses will be able to comparison shop and purchase coverage starting in 2014. Each state will have its own, and each can decide how to design it.
Marie McCullough

By Inquirer Staff Writer Marie McCullough:
A new study suggests barbershops can help shave the high rates of high blood pressure among African American men.
More than 40 percent of African Americans have hypertension, reflecting genetic, environmental, and lifestyle factors. Although the disease usually has no symptoms, it raises the risk of stroke, kidney disease, heart attack and heart failure.
Josh Goldstein

By Inquirer Staff Writer Marie McCullough:
Temple University Health System on Wednesday agreed to hire a consultant to monitor its drug dispensing systems and pay $130,000 to the U.S. government for failing to prevent diversion of controlled substances, the U.S. Attorney's office in Philadelphia announced.
The settlement marks the close of a six-year investigation and prosecution that led to the conviction of two Temple health system doctors on drug charges.
Daniel Hoffman

By guest blogger Daniel Hoffman:
For a week now the blogosphere has been in a frenzy over a report published by ProPublica, a non-profit journalism organization that released a study of which doctors received money to speak for drug companies, how much money they got, and the problems created by paying off our "gatekeepers."
For a few days I wasn't sure about the right context for considering this latest scandal. Was it just another in the weekly drumbeat of off-label marketing, payoffs and distorted data, or did this somehow raise impropriety to a new level of importance? Then last Sunday two columns in the Inquirer focused my thinking.
Josh Goldstein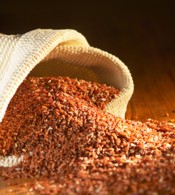 By Inquirer Staff Writer Josh Goldstein:
Millions of Americans with high cholesterol are using red yeast rice supplements, which have been shown to lower blood fats in the same way as prescription statin drugs.
But a study in the current issue of the Archives of Internal Medicine found large variations in the active ingredients in 12 red yeast rice products. Moreover, four of the supplements that were tested had "elevated levels of citrinin," a toxic compound that can damage kidneys and, in high doses, can kill those who ingest it.
Josh Goldstein

By Inquirer Staff Writer Marie McCullough:
A new federal report shows a boom in hospital admissions for medication misuse and illicit drug abuse as Baby Boomers approach old age.
Hospital admissions among Americans ages 45 and older for drug-related conditions — both prescription and illegal use — doubled between 1997 and 2008, according to the report released Monday by federal Agency for Healthcare Research and Quality.
Josh Goldstein

By Inquirer Staff Writer Marie McCullough:
If you use Hyland's Teething Tablets to try to ease your baby's misery, the U.S. Food and Drug Administration urges you to do this:
Throw the stuff away and report any harmful symptoms.
Michael Cohen
By guest blogger Michael Cohen:
Did you happen to read earlier this month about the woman who accidentally glued one of her eyes shut when she mistook Super Glue (cyanoacrylate adhesive) for her eye drops? The Associated Press reported that a woman who had cataract surgery a year ago was reaching for what she thought was one of her half-dozen eye medications but picked up a nearby super glue container in error. The burning sensation told her immediately something was seriously wrong, so she went to the hospital where doctors worked on getting her eye opened to avoid permanent damage.
This is certainly not the first time this sort of incident has occurred. In fact, we've written about a nearly identical incident that happened to a New Jersey woman. She too instilled super glue (cyanoacrylate) into one of her eyes instead of eye drops and glued her eyelids together. She was treated at a hospital where the glue was carefully removed and, fortunately, suffered no permanent damage. A search of the medical literature confirms that this has happened numerous times.