Michael Cohen
Michael Cohen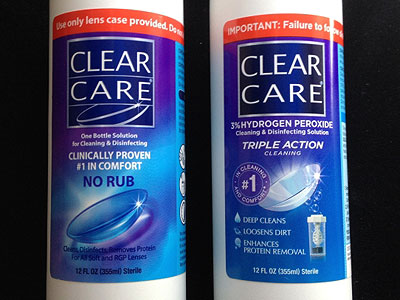 It's been almost two years since a Check Up blog warned about how the popular contact lens cleaning product CLEAR CARE can cause severe eye burning and even eye damage if it's not used properly. Later, I called attention to the problem and requested action by FDA and the manufacturer, Ciba Vision Corp., a Novartis company.
People who wear contact lenses have told us they assumed Clear Care was just another multipurpose solution for rinsing and soaking lenses. They say they selected the product from among other lens soaking solutions stored side-by-side at the pharmacy. Or they've mistaken a friend's bottle of Clear Care and poured the solution in their flat contact lens holder for an overnight soak. But Clear Care is not just another soaking solution. It's for cleaning and disinfecting lens and it contains 3 percent hydrogen peroxide, which should never get into the eyes by using it as a contact lens rinse or soak.
The Institute for Safe Medication Practices (ISMP) is aware of hundreds of incidents where contact lens wearers have used the product improperly. The Food and Drug Administration and the manufacturer are also aware, since we brought it to their attention two years ago in case they somehow didn't know about it. People commonly miss label statements and other product signals to soak lenses only in the special contact lens holder packaged with the product. The holder has a platinum disc which causes its cleaning action and neutralizes it. If lens wearers fail to take that step and just use the solution itself as a soak, they will undoubtedly suffer eye burning and excruciating pain. Some have also suffered chemical injuries to the eye, including tissue injuries.
Michael Cohen
Fingolimod (Gilenya) is a new kind of immunosuppressant drug that has found a home as a treatment for multiple sclerosis (MS) after failing in clinical trials as a drug to prevent rejection of transplanted kidneys. It provides new benefits – it's the first disease-modifying drug for MS that can be orally administered, unlike other drugs that must be injected. Unfortunately, fingolimod is also associated with substantial risks that raise the question of whether it is, in fact, safe enough for unrestricted use.
On April 5, 2012, my organization, the Institute for Safe Medication Practices (ISMP), released its most recent QuarterWatch report. This is an independent publication that seeks to improve patient safety through regular monitoring and analysis of serious adverse drug events reported to the Food and Drug Administration. In this latest edition, which looked at data from April-June 2011, we identified numerous problems of widespread toxicity with this drug.
Notable among 286 fingolimod reports overall were six patient deaths and eight indicating permanent disability. There were 60 cases of reported injuries to retina of the eye and other adverse effects on vision. As might be expected from a drug suppressing the immune response, serious and fatal infections were reported. The biggest group involved disseminated herpes infections of both types - simplex and zoster. The cases also included 68 reports of infections at various sites including the eye, skin, urinary and upper respiratory tracts.
Michael Cohen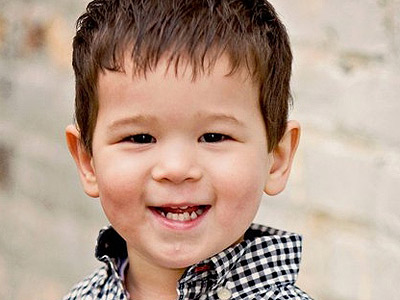 A heartbreaking case came before us last week when a grieving mother contacted us about the death of her son who died from an accidental drug overdose. It wasn't something that happened with illicit drugs. Instead, the incident resulting in the death of 2-year old Blake began to unfold, of all places, at a nursing home.
Last November the family was visiting the boy's great-grandmother at the home. Two days after the visit he was found unconscious and not breathing. A medical examiner later found a small, white, 1 inch by ½ inch piece of what appeared to be tape in the boy's throat but had no idea what it was. Later, a toxicology report came back showing that a lethal dose of fentanyl was in Blake's system and the "tape" was sent to a lab to be processed. It turned out to be a used drug patch, one that contained a high concentration of a very potent opioid narcotic called fentanyl.
Fentanyl patches are commonly applied to the skin to treat severe chronic pain, like that suffered by many elderly nursing home residents with cancer and other painful maladies. The parents spoke with authorities and related the history of the boy's visit to the nursing home and county detectives and state health department officials began an investigation. The patch releases drug over 72 hours until a replacement patch is needed.
Michael Cohen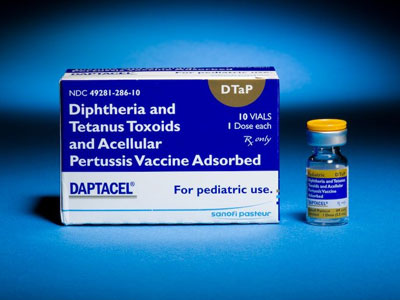 With hundreds of reports of young children consistently getting the wrong form of a certain vaccine, leaving them vulnerable to the disease, you would think that industry and regulators would gather national experts, take the time to thoroughly examine the problem, and implement prevention measures. But not so for a problem that's been known about for at least 6 years – a mix-up between the pediatric and adult forms of whooping cough vaccine.
I've been writing in professional journals and newsletters about this particular vaccine mix-up since 2006, when we first heard about it through our national reporting program. A September 7, 2010 blog also covered the topic on Philly.com and I've also spoken about the problem formally at both FDA and the Center for Disease Control and Prevention (CDC). My colleagues and I have also corresponded with regulators in writing on several occasions.
Infants should be getting avaccine called "DTaP" or diphtheria, tetanus, and acellular pertussis, which protects against three diseases. Older children and adults get a booster shot of "Tdap" or tetanus, diphtheria, and acellular pertussis once and additional boosters of tetanus and diphtheria every 10 years. The children's vaccine has more of the diphtheria, tetanus and pertussis components, which is indicated by the use of upper case "D" "T" and "P." The version for older children, teens and adults uses a lower-case "d" "t" and "p." The problem is, by mistake, too many kids are getting the adult booster shot in error, which is too weak to provide them with protection.
Michael Cohen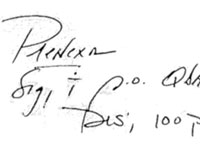 Watch out for dispensing mix-ups if you are taking any of the following medications: Ranexa, Prenexa and Pradaxa. These drugs are all prescribed for different reasons although their names can look and/or sound very much alike. We've had some close calls reported to us lately through our National Medication Error Reporting Program, so the risk of a mix-up bears mentioning since getting the wrong pill could lead to serious harm.
One pharmacist reported that when he received a prescription for Pradaxa, he initially thought it was Ranexa. Pradaxa is used for a heart rhythm disturbance called atrial fibrillation, where the heart's upper chambers don't beat normally. This increases the risk that blood clots will form. If these reach the brain they can cause a stroke, and may also cause serious injury elsewhere. Ranexa is used for a different kind of heart problem - angina or chest pain that occurs when the blood vessels in your heart are obstructed and can't carry enough oxygen.
Someone getting Ranexa in error would be in danger of stroke as a result of inadequate treatment of their heart rhythm disturbance.
Michael Cohen
Despite the severe prescription drug shortage that's been sweeping the nation over the last year, the results of a national survey released last week by my group, the Institute for Safe Medication Practices (ISMP), show that government regulations are forcing pharmacists to discard some injectable drugs unnecessarily, even those that are expensive or in short supply.

The Centers for Medicare & Medicaid Services (CMS) currently require that hospital pharmacists follow the pharmaceutical manufacturer's directions when determining how long a drug is good once the container is opened or the drug is reconstituted for IV use. This information appears in product labeling that accompanies each drug, but provides much shorter time frames than more up-to-date scientific evidence provided in peer-reviewed literature and national drug compendia.

In communications with the Food and Drug Administration (FDA), we've learned that the agency does not routinely require manufacturers to update stability and compatibility data because they consider it a practice-related issue. So, in many cases, pharmacists are being forced to act on information that is no longer current. Then, if pharmacists don't follow the out-of-date information, they risk a citation from state surveyors or accreditors like the Joint Commission.

Michael Cohen
Over the past two years, our country has been dealing with the worst drug shortage situation I have seen in over 40 years of practicing pharmacy. I first wrote about the situation in July 2010, after hearing from colleagues around the country who were having trouble obtaining needed medications. Nearly two years later, it continues to be a major public health issue.
At times, patients have been unable to obtain otherwise commonly used medications, including critically important drugs for cancer, emergency medications like epinephrine, pain medications including morphine, and even certain mainstay antibiotics or anesthetics used during operations. The recent methotrexate shortage is evidence that this issue can no longer be ignored, as children with otherwise treatable cancer faced being without treatment options. Reasons for the current crisis are many and have been recounted elsewhere so I won't go into them here. What is amazing to me is that the government has yet to step in.
It's clearly not just patient inconvenience that's at stake; it's truly been a life threatening situation. Besides forcing the use of less desirable, often expensive, unfamiliar alternative drugs — if available, the potential for errors and poor patient outcomes is great. They're related not just to absent or delayed treatment but also to preventable problems associated with use of alternative drugs or dosage forms. When a familiar drug like morphine becomes unavailable, substituting a different opioid with a different potency creates opportunities for dangerous dosing errors. Nurses and doctors may not be aware of the differences.
Michael Cohen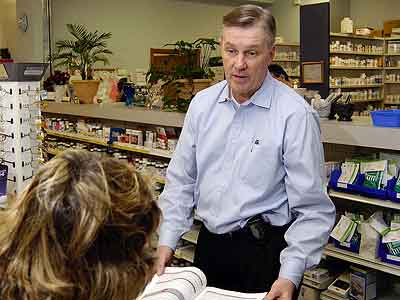 There's a bit of a trend in the last few years for more and more doctors to dispense medications directly to patients rather than send them to their pharmacist with prescriptions in hand. A number of companies sell turnkey setups that resemble a mini-pharmacy, with prepackaged medications, office storage facilities and tracking software. Doctors see dispensing as a way to offset declining reimbursements by creating an ancillary revenue source. Last week, the Utah legislature even passed a bill that would allow cancer doctors to dispense cancer medications from their offices.

Proponents of physician dispensing cite improved patient access to medications, patient convenience, greater use of lower-cost generic medications and therapeutic substitutions due to the physician's enhanced awareness of medication costs, and improved patient adherence with medication regimens. Opponents cite serious medication safety concerns, particularly the loss of a crucial second check by a pharmacist and use of software to detect prescribing errors, and lack of regulatory oversight, which may lead to lax procedures for medication labeling, record-keeping, storage, and supervision of the dispenser.
For many doctors and pharmacists, though, there's a sense of unease regarding a potential conflict of interest when the physician prescribing the medication is also the person dispensing the medication and, perhaps, making a profit from the sale.