Curtis Skinner
Health-policy wonks have long known that the poorest patients tend to use local emergency rooms the most. It has been thought that limited knowledge of the health system was he primary reason.
But a new study out of the University of Pennsylvania shows that poor patients prefer local emergency rooms because they find the care cheaper, of better quality, and much easier to reach than primary-care providers.
"They were the ones educating us, very eloquently and in a very educated manner, what the incentives are and how we've structured the health-care system away from low-cost preventive care and toward high-cost emergency-room care," said lead author Shreya Kangovi, director of the Penn Center for Community Health Workers and a Robert Wood Johnson Foundation clinical scholar at the Philadelphia Veterans Affairs Medical Center.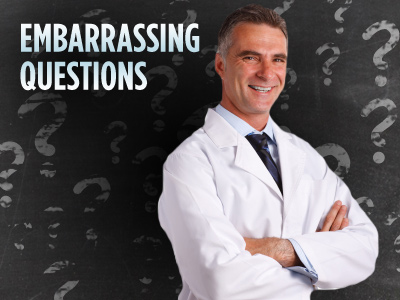 I snore like a freight train every night, or so says my wife of 50 years. She's concerned I have sleep apnea. Should I see a doctor about it?
Indira Gurubhagavatula is a professor in the division of sleep medicine at the University of Pennsylvania Perelman School of Medicine.
A: Snoring occurs on a spectrum. While some people have occasional, quiet snoring, others experience loud, habitual snoring nearly every night or on most nights. In the frequent-snoring group, snoring may be an indication of an underlying sleep disorder called obstructive sleep apnea.
Michael R. Cohen, R.Ph.
If you or someone you are caring for has trouble swallowing their pills, be sure to check with your health professional before crushing or splitting them.
It's not just about bad taste.
In some cases the medicine is coated so it won't be released in your stomach where it may cause irritation. In other cases medicines special coatings or other properties are used to deliver the medicine to your body slowly, over time. This is more convenient than having to take a drug several times a day, but if these pills are crushed or chewed, the way they are supposed to work will be destroyed and the medicine may go into the body too fast. If that happens, then a large amount of the medicine will be released all at once, which could cause side effects or serious harm.
Stacey Burling
The mother of Sarah Murnaghan, the 10-year-old Newtown Square girl whose quest for a lung transplant made national news, said Wednesday that she is "making small steps in a positive direction."
Janet Murnaghan said earlier this week that Sarah, who is a patient at Children's Hospital of Philadelphia, had pneumonia in her right lung.
In posts on Facebook, Janet Murnaghan said her daughter is still requiring "very high" support from a breathing machine, but that she is requiring lower levels of oxygen than she did over the weekend and that X-rays show more air in her infected lung.
Daniel R. Hoffman, Ph.D.
Even as some health care trends slowly work their way to the surface, the mass media remains five years behind reality and has yet to recognize them. Yet the reactions of the world's nations to these trends will determine the nature of global health care in 2020 and beyond. The positions pharma takes on these matters will mark it for the following fifty years as either favoring public wellness or as an industry based on political cronyism, bribery and public-be-damned profiteering.
Evidence of the first trend emerges every week from the developing nations, from Europe and even the western hemisphere outside the US. It takes different forms in the various global regions, but the common element is that most countries are unwilling to bear as high a per capita cost for drugs and other health care products as the US.
Within the past week, for example, China's National Development and Reform Commission began an inquiry into pricing practices at sixty drugmakers. The companies mentioned include GlaxoSmithKline, Merck, Astellas, the generic division of Novartis, and Boehringer Ingelheim. According to the British outlet, Pharma Times (see here), "The move is being seen as part of China's bid to make healthcare more affordable and pushing prices down."
Amit Khanna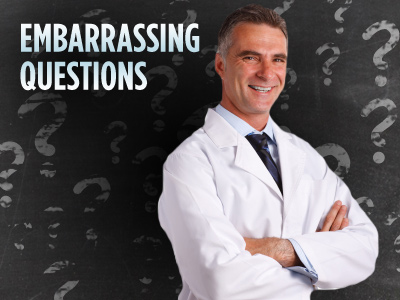 My feces have been looking like charred kabob ever since Monday. I'm a 60-year-old man, and I've never had this problem before. Is this serious? Do I need to do anything about it?
Amit Khanna is the associate director of colon and rectal surgery at Temple University School of Medicine.
Michael R. Cohen, R.Ph.
In 2006 the FDA warned consumers about kidney failure seen in some users of oral sodium phosphates (OSP)
like Fleet's Phospho-soda. FDA's review of adverse event data did not show kidney problems when these over-the-counter oral products were used at lower doses for laxative use. But they did notice that higher doses typically used for bowel cleansing were causing serious harm. Since then, FDA required that manufacturers change the label. The use of OSP for bowel cleansing has been discontinued.
Consumers should also be aware of potential safety issues involving the phosphate content in Fleet enemas. This is especially true in elderly patients, who may use more than just one enema at a time and risk metabolic disorders and fatalities. When a Fleet enema is used, a second dose in quick succession to the first should not be used. Prolonged use or overuse can also lead to dehydration as well as fluid and electrolyte imbalances.
In March, the Department of Veteran's Affairs (VA) issued a report about a patient who received multiple phosphate enemas in less than 12 hours. The patient subsequently developed critical electrolyte abnormalities and acute kidney injury and later died.
Daniel R. Hoffman, Ph.D.
A monthly review of Big Cap pharma stocks by Sanford Bernstein, a large fee-analyst company, offers some insights in what it says and what it doesn't say.
As with other equity analysts, Bernstein draws a wide distinction between a company's/sector's fundamentals and its value as a stock. Based on this premise they rate six of the nine Big Caps they cover as Outperform, even though their discussion of each company's fundamentals reveals most of them to be mediocre at best.
For example Bristol-Myers Squibb has some of the best fundamentals in this group, yet the Bernstein group rates the company as only a "Market Perform" because they claim its price is up in the range of large biotechs "which have higher long-term growth rates."