Dr. Diane Robinson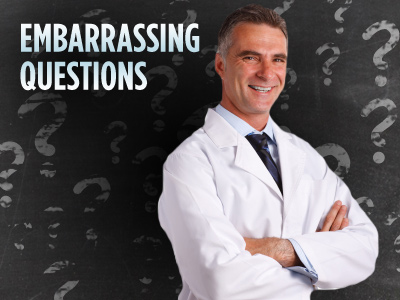 Is it normal to leak urine when I cough or sneeze, or when I think about going to the bathroom?
Dr. Diane Robinson is a gynecologist with Mercy Women's Health Care at Nazareth Hospital, Northeast Philadelphia.
Millions of women experience involuntary loss of urine called urinary incontinence (UI). The most common causes are stress, urge, or mixed incontinence.
Michael R. Cohen, R.Ph.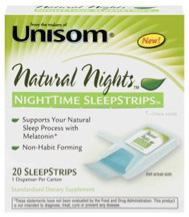 Have you seen or even purchased one of the commercially-available thin film strip products intended for use as mouth fresheners? Products like Meltz Super Thin Mints and Listerine PocketPaks are packaged in a small container that allows removal of one flavored strip at a time. They're about the size of a postage stamp. Once placed in the mouth the strip dissolves immediately. These can be carried easily in a purse or briefcase for convenient use after a meal or coffee.
It's important to know that the same technology is now being used for some medications too. Formerly available only as tablets or capsules, products like simethicone (Gas-X Thin Strips®), and melatonin, a natural sleep aid, come this way. There are also two prescription film strip products on the market, Zuplenz, for nausea and vomiting and Suboxone, for treatment of opioid dependence in adults. I'm hearing too that more prescription products and even a vaccine that uses this technology might be on the way. Benadryl, Theraflu and Children's Triaminic were available over-the-counter in film strips but have since been discontinued, probably because of poor sales. Other film strip products are currently in development.
I mention all this because all of these products are flavored and may be attractive to children. This past week a mother contacted us to let us know that a child at her son's school shared what he thought were breath mint film strips with several children before it was recognized that the film strips actually contained melatonin, a hormone produced by the body that's involved in the management of sleep and wake cycles. The product is more of a dietary supplement than a drug. It's available over-the-counter in strip form and the containers look just like the widely-available breath mint strips.
Daniel R. Hoffman, Ph.D.
This week Merck finally confirmed a persistent rumor when it announced an additional 8,500 layoffs spanning marketing, R&D and administration. The action has spurred a wave of jitters across Big Pharma and a small segment of the financial community. Already one analyst claims that as many as 100,000 jobs in Big Pharma are at real risk, with minimal prospects that laid off workers would ever find other jobs in the industry (see here). That means even as the overall economy makes its snail pace improvements, pharma could plunge into a second recession or a jobless recovery unless managements reverse their current course of running operations at the behest of Wall Street
The Merck layoff provides a prime example of obedient managers catering to Wall Street. The Citigroup analyst who covers Merck praised the latest decision to eliminate people and cut research programs because, in his words, "Merck currently lags behind peers in externalisation of R&D." (See here.) While he considers this week's cuts as a step in the right direction, he still feels Merck has a long way to go.
In other words, Wall Street wants Big Pharma to operate its R&D as virtual entities in which they outsource the work to CROs, startups, biotech's and others. That would make pharmas essentially into competitors of private equity. Big Pharmas, by operating in the way Wall Street prefers, would no longer function as developers, manufacturers and marketers of new therapies.
Michael R. Cohen, R.Ph.
Concern is building among health professionals around the U.S. about the possibility of a severe shortage of one of the most widely used anesthetics in medicine. If Missouri carries out a plan later this month to execute a prisoner using propofol, there's a good chance that exportation of the drug from Europe to the U.S. will be banned.
The threat of a shortage exists because most propofol used in the United States, about 85%, is sold by Fresenius Kabi through its pharmaceuticals division, APP Pharma. The company manufacturers it in Europe and ships it here. The problem is the European Union prohibits European manufacturers from exporting certain drugs used for capital punishment.
The Missouri execution is set for October 23rd with another prisoner scheduled to be executed on November 20th, also with propofol. The Missouri Supreme Court recently gave the state clearance to be the first to use propofol as an execution drug.
Daniel R. Hoffman, Ph.D.
An astute reader shared his view of last week's posting that discussed the scandal involving pharma companies allegedly bribing Chinese physicians and administrators. He made the point that in most industries, paying marketing-sales people on the basis of sales volume will make them eventually gravitate toward bribery and other malfeasance. That tendency, in his view, applies particularly in situations that are either under-regulated or poorly supervised. Given the reader's perspective that the very nature of marketing-sales impels them toward rigging the game to hype sales, he feels that criticizing marketers for such behavior makes as little sense as disparaging a dog for barking.
Although the reader's viewpoint is open to disagreement on ethical grounds, the institutional pressures he mentions certainly ring true. For that reason last week's posting didn't hold marketing-sales responsible for the China scandal. Although those two functions drove pharma during the '90s, that's no longer the case. Finance and its mini-me, accounting, are now pharma's ubiquitous, dysfunctional, driving force.
Many people inside the pharma companies fail to recognize the pernicious hands of finance-accounting. In large measure this is because intermediaries carry out the dirty work for the two functions. For example R&D project teams and line marketers on the business side both recognize the malevolent hands of purchasing and human resources, but few operations managers seem to understand that those two departments are merely the hit men carrying out the directives of finance-accounting.
Michael R. Cohen, R.Ph.
People may not realize that an infected mother can pass on the hepatitis B virus to her newborn. This is a serious disease caused by a virus that attacks the liver. According to the Centers for Disease Control and Prevention (CDC), the hepatitis B virus can cause lifelong infection, cirrhosis (scarring) of the liver, liver cancer, liver failure, and death.
Fortunately, there's a way to prevent transmission of the virus to newborns - vaccination at birth to prevent the perinatal transmission.
Experts agree that the disease could even be eliminated by vaccinating all newborns.
Daniel R. Hoffman, Ph.D.
Over the past several weeks GlaxoSmithKline (GSK) has contended with a major scandal at its national affiliate in China. Chinese Justice officials obtained testimony from numerous GSK employees, including some managers, that the company regularly paid bribes to physicians, hospital administrators and government workers in return for preferential prescribing and use of the company's drugs. The revelations included the fact that GSK used travel agencies in China to launder these bribery payments, for which the company maintained a $5 million slush fund.
More recently the probes by Chinese authorities have been extended to include other pharma companies, specifically, Novartis, Sanofi and Eli Lilly. Last week Chinese officials were quoted about imposing "astronomical" fines on GSK (see here and here). Meanwhile Justice officials in the US and the UK are considering going after these companies for violating their respective laws against corrupt foreign practices.
As this scandal represents something beyond pharma's usual violations involving off-label marketing, ghost-written journal articles and lavish payouts to investigators and speakers, some reflections are in order.
Daniel R. Hoffman, Ph.D.
By this point it is widely understood that health care costs represent the largest single factor behind growing federal budget deficits. During 2009 and 2010 the Obama administration argued for passing the Affordable Care Act by claiming it would substantially slow this drain on federal spending. Yet since the ACA was passed in 2010, it has become far more unlikely that Obamacare will do much to slow the pace of health care spending. While some of its provisions, such as encouraging Accountable Care Organizations and electronic medical records, will exert some marginal spending improvements after many years, health care will continue consuming more of America's GDP.
Short of a major overhaul to US health care in the form of a single-payer system, reducing costs without sacrificing access and quality will require several smaller improvements. Without such changes Americans will continue paying far more per person for health care than any other nation, while continuing to endure a system that's worse than those in other advanced countries.
One small-scale tweak that can directly reduce Medicare spending recently emerged from the findings of Dr. O. Kenrik Duru and his colleagues at the UCLA medical school. Their work in the latest Journal of General Internal Medicine (see here) points to immediate cost savings that can result if pharmacies receive authorization to make therapeutic, brand-for-brand substitution.