Archive: July, 2010
Josh Goldstein

President Obama appointed Donald Berwick, the Harvard Medical School professor and one of the nation's leading advocates of patient safety and health care quality, to head the Centers for Medicare & Medicaid Services.
The so-called recess appointment allows Berwick, whom the President had nominated for the post in April, but not yet confirmed due to Republican opposition in the Senate, to assume the position for up to a year.
Berwick is a pediatrician and the long time president of the Institute for Healthcare Improvement, a Boston-based nonprofit that has led national efforts to reduce medical errors and preventable problems such as hospital-acquired infections.
In the White House announcement of the appointment made along with other nominees whose confirmations have been delayed, President Obama issued the following statement:
Michael Cohen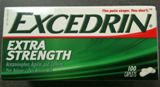 By guest blogger Michael Cohen:
Over-the-counter medications from cough medicines and heart burn drug to pain relievers and allergy pills are so ubiquitous these days many people often neglect to read the label. That can lead to serious consequences and sometimes death.
Many visits to doctor's offices and hospital emergency rooms are due to an adverse reaction because someone didn't read the label. This is also reflected in many of the consumer-initiated reports to Food and Drug Administration and the Institute for Safe Medication Practices, the Horsham-based nonprofit group I lead.
Here's one such report that we received:
Josh Goldstein

New tales on the internet, much like old-wives tales, often don't hold up to scientific scrutiny.
Such is the case with the idea that immunizations for everything from tetanus to swine flu can trigger rheumatoid arthritis, according to a study published online Tuesday in the BMJ journal the Annals of Rheumatic Diseases.
Swedish researchers examined 1,998 adults with rheumatoid arthritis compared with 2,252 randomly selected controls matched for age, sex and residency. The researchers found that 582, or 31 percent of the participants with rheumatoid arthritis had been vaccinates and as had 31 percent, or 617, of the randomly selected control patients.
The Researchers concluded "In this case-control study of incident cases of newly diagnosed RA, no increased risk of RA following immunization was observed for vaccinations overall or for any specific vaccination. This indicates that immunological provocation of adults with commonly used vaccines in their present form carries no risk of RA."

Daniel Hoffman
By guest blogger Daniel Hoffman:
Subordinates to the pharmaceutical industry's top executives worry about the declining chances of making huge profits from new products. This situation represents a change from years past, when new products that were clinically indistinguishable from older competitors could enjoy big margins from even small market shares. For decades the industry justified the profits it made from these "me-too" products by saying that they were necessary to fund research on compounds that could actually advance the standards of care. The mantra was, "It takes the me-too's to develop the breakthroughs."
That was then. Now insurers, employers, governments and other, third-party payers have to control costs in an economy where one out of every six dollars in America's GDP goes for healthcare. One way of doing that, when it comes to drugs, is by making cheaper generics the first line of therapy and obliging new brands to demonstrate better outcomes that justify higher prices. The trend is called "comparative drug effectiveness."
Philippe Burnham of West Caldwell, New Jersey, spent 25 years in pharmaceutical sales and marketing. He now consults for the industry and he described the situation this way. "Not only do new products have to advance the standards of care beyond what the older ones offer, but they also have be more competitively priced. The old days where you could be the fifth beta-blocker or the twenty-third anti-inflammatory and still make a pile of dough are gone."