Archive: April, 2010
Josh Goldstein
A study by researchers at the University of Michigan and elsewhere found that doctors who own a piece of surgery centers are significantly more likely to perform a large number of operations than those without such an ownership stake. The researchers raised the possibility that ownership by doctors of surgery centers could result in unnecessary operations.
So, you might want to ask your doctor about his or her financial relationship with a center.
The researchers examined five common types of outpatient procedures – certain ear procedures, carpal tunnel releases, cataract excisions, colonoscopies, and knee arthroscopies – at surgery centers in Florida from 2003 through 2005.
In addition to correlating ownership interest in surgery centers with higher surgical volumes, the researchers wrote in the study published in the journal Health Affairs that "our data reveal that the acquisition of ownership status coincided with significant increases in a physician's use of carpal tunnel release, cataract excision, colonoscopy, and knee arthroscopy."
Josh Goldstein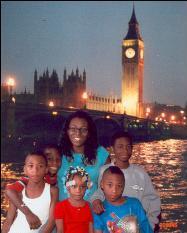 The lawyers in Lathenia Petty's medical malpractice suit against her primary care doctor, radiologist and Pottstown Memorial Hospital made their opening arguments to the Chester County jury Tuesday morning.
Both sides agreed that Petty's death of breast cancer in February 2009 was tragic. The question for the jurors in Chester County is whether the series of events that resulted in an ultrasound test not getting to family doctor Heidi Weston's office was medical negligence and if so who was to blame.
Weston sent Petty for an ultrasound to check out a lump detected in her left breast in February 2005. Two months later, Petty had the diagnostic test performed at Pottstown and the radiologist there determined that she needed a biopsy to check for cancer. But his report and the ultrasound were faxed to an old number in the hospital's system.
Key issues for the jury will be whether Petty would have lived had her breast cancer been diagnosed in April 2005 and who, if anyone, was responsible for those ultrasound results not getting into Petty's file for more than a year.
Josh Goldstein
Trees are turning green. Flowers are blooming. And allergies are back. But before you grab the Benadryl for a swig of relief, STOP and read the label. It turns out that there are a variety of products that use the Benadryl brand name, and at least one of them is dangerous to drink.
When I hear Benadryl, I immediately associate it with the bottle of liquid children's allergy medicine that I keep in my bathroom cabinet. I got it for an emergency to give us time to get emergency care if one of my daughters has a reaction to something she eats or a bee sting.
What I didn't know was that there's also a Benadryl Itch Stopping GEL that is dangerous if swallowed and only intended for use as an external ointment.
And Horsham, Pa.-based Institute for Safe Medication Practices (ISMP), a local nonprofit group devoted to medication error prevention, has seen a spate of mistakes caused by people who drink the gel apparently thinking it is the allergy medication. The group has identified at least seven reports of people swallowing the gel and having serious adverse reactions. These included ER visits and hospitalizations in some cases, according to FDA records.
Josh Goldstein
So a daycare SNAFU meant that I had my 7-month-old in the office this morning and early afternoon, and so I was especially struck by this article in the medical journal Pediatrics.
Researchers from Harvard University and the Alliance for the Prudent Use of Antibiotics in Boston estimate that if 90 percent of new mothers exclusively breastfeed their babies for the first six months of life, the country would save $13 billion in health care costs and avoid more than 900 infant deaths.
The researchers did a cost analysis for all childhood diseases that the federal Agency for Healthcare Research and Quality found that breastfeeding lowered the risk of developing. Those included ear infections, gastroenteritis, lower respiratory tract infections that resulted in hospital visits, Sudden Infant Death Syndrome (SIDS), and childhood asthma.
That analysis showed that "if 90 percent of families could comply with medical recommendations to breastfeed exclusively for 6 months, the U.S. would save $13 billion per year and avoid more than 911 deaths, nearly all of which would be in infants ($10.5 billion and 741 deaths at 80 percent compliance)."
Josh Goldstein
Sure you expect heated rhetoric from Washington politicians. Democrats slam Republicans and visa versa, but what if the partisan sniping entered your doctor's office? A Florida doctor recently suggested patients who voted for President Obama should seek care elsewhere, according to a newspaper report.
Jack Cassell, a Florida urologist posted a sign on his office door that said: "If you voted for Obama … seek urologic care elsewhere. Changes to your healthcare begin right now, not in four years."
Cassel told the Orlando Sentinel he opposed to the Democrats' health plan and while he would not turn patients away, if Obama supporters read his sign and left "so be it."
In recent years some doctors in Pennsylvania and New Jersey angered by the rising cost of medical malpractice insurance premiums have posted signs in their waiting rooms and offices asking patients to support changes to the laws governing such suits. But Cassell's sign and Republican literature he distributed in his waiting room appear to takes advocacy to an entirely different level.
Josh Goldstein
Apparently people can be motivated to change without being badgered to by their doctors. At least that's what Canadian researchers found for people with arthritis, according to this report in Monday's Health & Science Section by my colleague Marie McCullough:
Imagine it: patients making commonsense lifestyle changes on their own, without urging from a doctor. Amazing or not, that's what Canadian researchers found when they surveyed 190 osteoarthritis patients.
By six months after diagnosis, 90 percent of the patients — predominantly white overweight women, average age 63 — had visited their family physician, and half were taking prescription or nonprescription painkillers. In addition, three-quarters started exercising and one-third started taking dietary supplements such as glucosamine — without the advice of a health professional.
As a result, "they saw improvements in their pain and function," concluded the study, published in the April issue of Arthritis Care & Research.
Josh Goldstein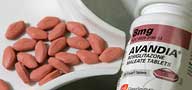 Avandia, GlaxoSmithKline's drug for people with Type 2 diabetes, was linked to more than 1,000 deaths from January through September, 2009, according to an analysis of reports filed with the FDA by the Horsham, Pa.-based Institute for Safe Medication Practices. The nonprofit group, which focuses on preventing medication errors, said that most of the deaths during those nine months were due to heart attacks, heart failure and strokes.
And while the Food and Drug Administration's adverse event reports do not raise new issues about the drug, Avandia has been under intense scrutiny for nearly three years since a 2007 study published in the New England Journal of Medicine reported that it raised the risk of heart attacks and death.
Avandia is Glaxo's brand name for the medication known as rosiglitazone. The company faces a large number of personal-injury lawsuits from people who used Avandia.
In February, The New York Times cited internal FDA documents to report that every month when compared to a similar diabetes drug, Actos, Avandia led about 500 extra people to suffer heart attacks and 300 to develop heart failure. The drug and Glaxo were also criticized by a U.S. Senate investigation led by Sens. Max Baucus (D., Mont.) and Charles E. Grassley (R., Iowa).
Josh Goldstein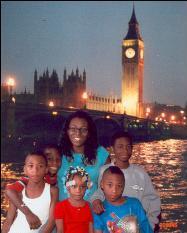 In February 2005, Lathenia Petty of Pottstown, Pa. went to her doctor to check out a lump she had felt in her left breast. Petty's doctor felt the lump, too, and gave her patient a prescription for a mammogram and an ultrasound.
That's when a cascade of errors began, according to a medical malpractice suit filed in Chester County by Thomas R. Kline. Those mistakes, the suit claims, led to Petty's death from breast cancer in February 2009. She was 30 years old.
What is unusual about the suit is that a Chester County judge has allowed Kline to seek punitive damages against the doctor, Heidi Weston, who then worked in a primary practice for the University of Pennsylvania Health System.
Susan E. Phillips, chief of staff of Penn Medicine, said that the health system, which was also named in the lawsuit, could not comment on pending litigation. James A. Young, a lawyer representing Weston and Penn in the case, also declined to comment.
Josh Goldstein
Do sick children understand complex care issues?
Most children with cancer participate in clinical trials related to their care. And while doctors usually seek to educate their young patients about that research, it is unclear how well children can understand the complex medical issues related to cancer care.
So, cancer doctors from Herman and Walter Samuelson Children's Hospital at Sinai and Johns Hopkins University in Baltimore and from the National Institutes of Health in Washington, D.C. asked 37 children with cancer aged 7 to 18 years whether they understood the information they were given about the research trials that they participated in during their care.
More than half of the children — 19 patients — didn't know or remember that their care was considered research. Using face to face interviews, the researchers found that 18 of the children didn't have or remember having a role in deciding to participate in a trial and 14 told the researchers that they "didn't feel free" to say no to being part of a trial.
Josh Goldstein
It seems obvious that you would want to limit your exposure to chemicals and other potentially toxic substances, but a new study suggests that is particularly true for in their 30s. Researchers examined 1,100 women in Montreal and found that women exposed to petroleum products and acrylic fibers during their 30s could be a significantly higher risk of breast cancer.
Here's what my colleague Sandy Bauers writes about the study for Monday's Health & Science section:
Women whose jobs exposed them to certain synthetic fibers and petroleum products before their mid-30s could have a much higher risk of breast cancer after menopause, according to a new research study.
The researchers based their conclusions on a study of more than 1,100 women in Montreal, 556 diagnosed with breast cancer after menopause. The others, used as a comparison group, had a range of other cancers.