Archive: March, 2010
Josh Goldstein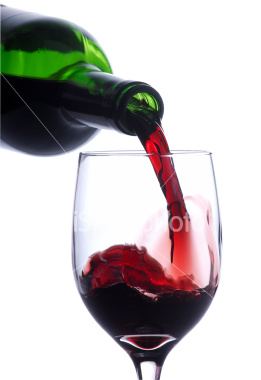 Go ahead, ladies. Have a glass of wine or a beer. It may help you maintain your weight.
A study in the current issue of the Archives of Internal Medicine by Harvard University researchers found that women who drank moderate amounts of alcohol gained less weight and were less likely to become overweight or obese than those who abstained from drinking.
The researchers tracked 19,220 women aged 39 or older for nearly 13 years. The women had body mass indexes in the normal range at the start of the study and their alcohol consumption was obtained through baseline questionnaires. Subsequent weight and drinking were self reported in eight follow-up questionnaires.
Josh Goldstein
A central component of Democratic efforts to expand health coverage for uninsured Americans is to extend Medicaid eligibility to poor adults without children, a group of people who have never before had access to the joint federal-state health program.
Since its creation in the 1960s, Medicaid has been largely limited to the elderly, disabled, pregnant women and poor children. But with childless adults comprising the majority of uninsured people, some states, including Pennsylvania and New Jersey have tried to expanded access to public health programs to fill the gap.
Now, President Obama's proposal and the Senate health bill would extend Medicaid eligibility to everyone with incomes up to 133 percent of the federal poverty level - $14,404 for a single person.
Josh Goldstein
In Sunday's paper my colleague Jane Von Bergen has collected five stories from local people with stakes in the health debate raging in Washington, D.C.
Steve Udvarhelyi, executive vice president of the region's largest health insurer, Independence Blue Cross said that the focus needs to be on expanding coverage while controlling costs and improving the quality of care. "Everybody wants to regulate insurance companies because it is politically easier to regulate premiums than it is to solve the true underlying reasons for health care costs," he said.
Primary care doctor Charles Cutler wondered about the fear of his patients - people with insurance - who worry that the legislation in Washington will cause them to lose their insurance. "It's a fear that's not produced by sound reasoning. The entire discussion is to have more people insured not less." Ultimately, Cutler hopes the effort will not be wasted. "I would have to start over … there are so many good ideas that have been proposed."
Josh Goldstein
Aching back? Maybe some talk therapy would help.
Researchers from the University of Warwick and the University of Oxford in England studied 701 adults treated for lower back pain at 56 medical practices for a year. Two-thirds of the participants (468) underwent six group sessions of cognitive behavioral therapy in addition to normal medical care. The rest (233) received standard treatment.
After a year the participants who got cognitive therapy scored twice as high on a questionnaire used to assess their back condition as those who did not have the group session, according to the study published in the British medical journal The Lancet. The researchers concluded that "cognitive behavioral intervention had a sustained effect on troublesome subacute and chronic low-back pain at low cost."
Josh Goldstein

Are you pregnant? Worried about you baby developing dangerous peanut or egg allergies?
Maybe you already have an allergic child. Well, if you don't eat peanuts and eggs late in your pregnancy, you could significantly reduce the risk your baby will develop allergies to the foods, according to an Australian study presented this week at the annual meeting of the American Academy of Allergy, Asthma & Immunology in New Orleans.
The researchers from Royal Price Alfred Hospital in Camperdown, Australia gave "comprehensive" diet advice to mothers of 274 children with food allergies about avoiding certain foods late in pregnancy, while breast feeding, and beyond. Then the researchers evaluated the children born to those women at 18 months and three years of age.
Josh Goldstein
The Pennsylvania Patient Safety Authority, an independent state agency that tracks medical errors and close calls in the state's hospitals, said that between January 1, 2008 and June 6, 2009 health-care facilities in the state reported 2,685 "events" involving insulin. Medication errors and bad reactions to drugs are major causes of preventable injuries to patients in hospitals.
The authority said that in 1,409 events - 52 percent of the incidents - patient were given or almost given an incorrect dose of insulin. Many of the patients received no dose of the drug that diabetics use to control their blood sugar. Failure to maintain proper control of blood sugar can lead to complications for diabetic patients, particularly those undergoing surgery.
Nearly one in four of the reports involved failing to give the medication to a patient, the authority said. And 36 of the reported cases, more than one in ten, involved a ten-fold overdose.
Josh Goldstein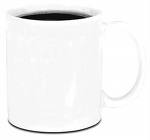 I don't really need an excuse to have another cup of coffee - I have a 6-month-old who isn't sleeping through the night on a regular basis. Still, research from Kaiser Permanente in California gives a reason to grab another mug. A new Kaiser study presented this week at The American Heart Association meeting in San Francisco suggests coffee drinking could help keep you out of the hospital.
Researchers in Kaiser Permanente's Oakland research division examined the coffee drinking habits of 130,054 people to determine if there was an association with hospitalizations for heart rhythm problems. And because coffee drinkers often report heart palpitations, the researchers were surprised to find that those of us who drink four or more cups of coffee a day had an 18 percent lower risk of being hospitalized for atrial fibrillation and other heart rhythm disruptions. People who drank one to three cups of java a day reduced their risk by 7 percent.
"Coffee drinking is related to lower risk of hospitalization for rhythm problems, but the association does not prove cause and effect, or that coffee has a protective effect," said Arthur Klatsky, the study's senior author and a cardiology consultant for Kaiser's research division. Still, he added, "these data might be reassuring to people who drink moderate amounts of coffee."
Josh Goldstein
Cardiovascular diseases including heart attack and stroke are the leading cause of death in America. The illnesses cut across race, ethnicity and gender. These diseases affect more than 80 million Americans and last year cost an estimated $475.3 billion in direct health spending and lost productivity, according to data compiled by the Centers for Disease Control and Prevention.
Now you can use an interactive map on the CDC's website to find county by county death rates – broken down by race and sex – as well as hospitalization rates. The maps also show the distribution of health resources such as hospitals, emergency rooms and doctors who specialize in heart disease and stroke.
Last month The Inquirer and The Daily News published a special report – Matters of the Heart - on heart health that included an interactive database on hospital care in the Philadelphia region and throughout Pennsylvania and New Jersey.