Archive: July, 2010
Josh Goldstein

GlaxoSmithKline has reportedly agreed to settle 10,000 lawsuits alleging that its diabetes drug Avandia injured patients, Bloomberg News reported, citing sources "familiar with the accords."
The settlements come as the Food and Drug Administration begins two days of hearings into the safety of the drug. Tuesday morning U.S. Senators Chuck Grassley (R., Iowa) and Max Baucus (D., Mont.) released documents obtained by investigators that suggest Glaxo hid data that showed Avandia increased the risk of heart attacks, heart failure and strokes - even as it marketed the drug to the public.
Glaxo did not respond to a request for comment on the settlement, saying in an e-mail to Check Up that it could confirm only that it had settled the first suit scheduled for trial in a Philadelphia state court on June 1.
The company added, "We continue to prepare for trials later this year, and are fully prepared to defend any litigation because we are confident that when courts and juries look at actual clinical data, the manner in which we communicated with the FDA and physicians, and our openness in posting studies on our website, the facts will support our position."
Josh Goldstein

An ongoing Senate investigation into GlaxoSmithKline's diabetes drug Avandia has discovered internal emails and other documents that suggest the drug maker actively promoted the medication at the same time as it failed to publish studies that identified "serious health risks."
"Among the documents the Finance Committee uncovered are internal emails showing that GlaxoSmithKline attempted to downplay scientific findings about the safety of Avandia as far back as 2000," a Senate Finance Committee release said.
The documents were forwarded to the FDA, which is conducting a review of Avandia. Studies have found the drug increases the risk of heart failure, stoke and heart attack compared with a competing drug, Actos. That two day hearing starting Tuesday could results in the FDA deciding to pull the drug off the market, restrict its use, strengthen warning on the label, or leave things as they are.
In one email dated July 20, 2001, then SmithKline scientist Martin I. Freed wrote a colleague at the company that became GlaxoSmithKline about the study data. "These put Avandia in quite a negative light … It is a difficult story to tell and we would hope that these do not see the light of day. We already published the better studies."
Josh Goldstein

Every once in a while I am shocked awake by a bad leg cramp that forces me out of bed in an effort to ease the pain. For me it's a rare event, but millions of people suffer from nighttime leg cramps and what is known as restless leg syndrome.
Many of them take the malaria drug Qualaquin for relief - despite clear warning that its "use for the treatment or prevention of nocturnal leg cramps may result in serious and life-threatening" blood and kidney problems.
The prescription drug's label also states that "the risk associated with QUALAQUIN use in the absence of evidence of its effectiveness in the treatment or prevention of nocturnal leg cramps outweighs any potential benefit."
Still, people are using the drug, which is distributed by AR Scientific Inc. and made by affiliated Mutual Pharmaceutical Co., both located in Philadelphia.
Michael Cohen

By guest blogger Michael Cohen:
Each year millions of Americans under go magnetic resonance imaging scans to diagnose problems ranging from cancer to sports injuries. MRIs use a high powered magnet and pulses of radio-wave energy to enable doctors to view organs and other internal body parts, often revealing problems that may not be visualized with other imaging methods.
And we have all heard about scary incidents involving MRI machines and metal objects. For example, not too long ago, a 6-year-old child suffered a skull fracture and bleeding in the brain after a metal oxygen tank flew across the room and hit him in the head during an MRI.
The strong magnetic field created by the scanning machine can suddenly attract metal objects. That's why before an MRI scan, patients are told to remove all metal objects they may be wearing. They are also asked whether they have any metal inside them. Things like pacemakers, prosthetic hips, or retained bullets and shrapnel may cause problems during the test.
Josh Goldstein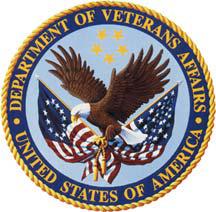 The U.S Department of Veterans Affairs announced Monday that it would change the way it assesses whether a veteran qualifies to get benefits for service-related post-traumatic stress disorder.
The new rule means that veterans who are found by a VA psychiatrist or other mental health professional to have developed PTSD related to fear of hostile military or terrorist action do not require corroboration of an actual combat "stressor." The simplification - in addition to a new, shorter claim form - should decrease the amount of time it takes for adjudicators to decide on PTSD claims, the VA said.
"This nation has a solemn obligation to the men and women who have honorably served this country and suffer from the often devastating emotional wounds of war," said Eric K. Shinseki, secretary of veterans affairs. "This final regulation goes a long way to ensure that veterans receive the benefits and services they need."
More than 400,000 veterans currently get benefits for service-related PTSD. And in fiscal year 2009, which ended on Oct 30, 365,836 veterans got treatment for the condition at a Veterans Health Administration facility. Of those, 69,664 served in the current conflicts in Iraq or Afghanistan.
Josh Goldstein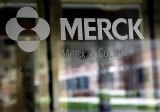 Merck & Co. announced it would reduce it's workforce by 15 percent or about 16,000 people and close eight research laboratories and eight manufacturing plant around in the U.S., Europe and elsewhere.
The giant drug maker based in Whitehouse Station, N.J. has major operations across the Philadelphia region, but its announcement did not detail any cuts in this area. Merck said that the job cuts and facilities closures were part of a global restructuring that started last in December after its $41 billion acquisition of Schering-Plough Corp.
"Today's announcement is another important step as we successfully integrate our global operations on schedule and move forward with Merck's strategic priorities," said Richard T. Clark, chairman and chief executive officer of Merck. "These changes are crucial to drive future growth and realize the promise of being a global health care leader for the long term."
Merck is the second largest pharmaceutical company with about $45 billion a year in revenues. The company said the cuts in addition to earlier moves that included shedding 11,000 workers would result in about $3.1 billion a year in cost cutting by 2012, still $400 million shy of its stated goal of $3.5 billion.
Daniel Hoffman

By guest blogger Daniel Hoffman:
With a dearth of new products in the pipeline and numerous blockbusters drugs about to come off patent, many pharmaceutical companies have settled on a plan to solve their current crisis: Put the finance managers in charge.
An old truism of business law is that "when you are bankrupt, you go into the hands of receivers." A worse fate often befalls industries facing major revenue losses and few new products – they fall into the hands of finance managers. Direction by finance is a growing trend in the pharmaceutical industry, with short- and long-term benefits, risks and consequences.
Branded pharma is an industry that prospers or declines on the basis of whether it can introduce new products that advance the various standards of medical care. During times when new product innovation is low, the industry had historically spent more on R&D.
Josh Goldstein

The Food and Drug Administration issued a warning Thursday against the weight-loss supplement sold under the name Que She.
The agency said the capsules contain drug ingredients not listed on the labels including a stimulant no longer available for sale in this country because it has been shown to cause heart damage and controlled subject shown to increase the risk of heart attacks and stroke.
"People who have purchased Que She should stop taking the product immediately and consult a health care professional," the FDA advisory stated.
The agency noted that the capsules are advertised as containing a blend of "all-natural" herbs and are sold at various websites and retail outlets.
Michael Cohen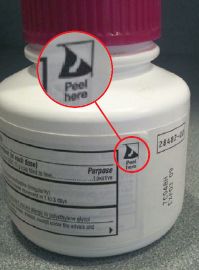 By guest blogger Michael Cohen:
Wednesday I warned about the dangers of not reading the labels on the over-the-counter (OTC) medications. But there's something else to keep in kind about the required "drug facts" labels on such drugs.
For OTC drugs, the list of product ingredients, as well as other safety information is sometimes hidden underneath a label overlay that must be peeled back to expose the information. There is a small icon and the words "peel here" in the far upper right-hand corner of the label.
Some patients have told us that they failed to recognize they needed to peel off the overlay, and they missed important information. Others have told us they thought they weren't supposed to peel off the overlay without first purchasing the product, because they thought the label might not re-stick. Don't let that concern you. Most times it will re-stick.
Josh Goldstein

Chronic back pain in a common problem in the U.S. afflicting more than 20 million people. Many turn to the supplement glucosamine, despite little solid evidence that it helps people suffering from chronic back pain or joint pain caused by osteoarthritis.
A study published in the current issue of the Journal of the American Medical Association reports that daily intake of 1,500 milligrams of the supplement for six months did not reduce "pain-related disability."
The researchers at Oslo University in Norway randomly assigned 250 people with chronic back pain due to osteoarthritis to two groups – one got the glucosamine and the other took placebos. The researchers reported "no statistically significant difference in change between groups was found when assessed after the 6-month intervention and at 1 year."
"Based on our results it seems unwise to recommend glucosamine to all patients with chronic [lower back pain] and degenerative lumbar osteoarthritis," the researchers concluded.