Archive: April, 2010
Josh Goldstein
I got the dreaded call a week ago. It's one I've been getting a lot lately. My youngest daughter had a fever. I needed to pick her up from daycare within an hour. My wife had an important work meeting and couldn't do it. And here's the kicker: The daycare center said my 7-month-old's breathing was "labored."
That scared me. A fever is one thing. Trouble breathing sounded like I would be making a trip to the hospital or at least the doctor. Turned out she is teething – that explained the fever – and has another in a seemingly constant stream of colds – hence the congestion.
So, I got her home and got the fever under control with acetaminophen. She went back to sleep and I was able to do some work. Her fever had been over 101 degrees and daycare center rules required she be sent home. I have no problem with that.
Josh Goldstein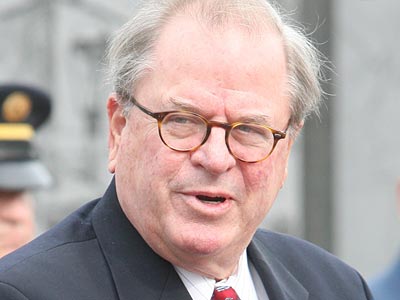 The number of new medical malpractice lawsuits in Pennsylvania declined last year to 1,533 in 2009 from 1,602 cases initiated in 2008, according to the latest data from the Administrative Office of Pennsylvania Courts.
Overall, the number of malpractice suits filed in the Commonwealth declined 47 percent from a peak of 2,904 in 2002. In Philadelphia, the county with the largest number of malpractice suits, the decline was even more dramatic from a peak of 1,365 in 2002 to 491 least year, a 64 percent drop.
Doctors and hospitals who took cases to trial in 2009 did well across the state and in Philadelphia where defendants won 85.1 percent and 78.6 percent of cases respectively. Of the 154 cases that resulted in jury verdicts last year, one case - from Allegheny County - won an award of between $5 million and $10 million. Another 11 cases – including six from Philadelphia - won jury awards of $1 million to $5 million, according to the data collected by the state courts.
Josh Goldstein
Each year U.S. News & World Report ranks the nation's 5,000 or so hospitals in 12 specialty areas.
Children's Hospital of Philadelphia is routinely ranked first among pediatric hospitals. Each year, the Hospital of the University of Pennsylvania makes the "honor roll," putting it in the top tier of adult institutions. This year, Thomas Jefferson University Hospital ranks 17th in orthopedic care and 11th in rehab care.
But what do those rankings - at least the top 50 lists in those 12 specialty areas - really tell patients or, for that matter, the doctors who refer patients to hospitals for surgery and other specialty care?
Josh Goldstein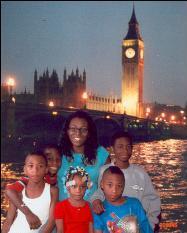 The medical malpractice lawsuit filed by the family of Lathenia Petty against her primary care doctor, a radiologist and Pottstown Memorial Hospital was settled last week seven days into the trial in Chester County. The settlement terms were not disclosed and will be filed under seal according to an order by Judge Edward Griffith, who had earlier allowed the Petty family's lawyer Thomas R. Kline to argue before the jury that primary care doctor Heidi Weston was be held liable for punitive damages.
The key question in the lawsuit was how did a suspicious 2005 breast ultrasound of the then-26-year-old mother of five fall through the cracks resulting in a delay of her cancer diagnosis for nearly a year – time during which her tumor tripled in size. Before the settlement the defendants pointed fingers at each other for a cascade of errors that occurred after Weston sent Petty to get a mammogram and ultrasound of a lump in her breast.
In April 2005, Petty went to Pottstown Memorial Hospital for the scans of her breast. The results of the ultrasound were suspicious and the radiologist's report said Petty needed a follow up biopsy to check for cancer. But the fax he sent to Weston never got to her office. The hospital had the wrong number, according to the suit. Kline identified 105 radiology studies performed at Pottstown for Weston's patients, ranging from an x-ray of a 16-year-old's knee in May 2004, to a breast ultrasound in March, 2008, that were sent to the wrong fax number.
Josh Goldstein
My colleague Tom Avril reports on a study that found that an increasing number of middle-aged Americans say the have physical ailments that limit their mobility. The study analyzed survey data found that in 2007 larger numbers of people aged 50 years to 64 years reported problems walking a quarter mile or standing for two hours compared with the same age group in 1997.
Here is my colleague's report from Monday's Health & Science section:
More Americans aged 50 to 64 are reporting that they have trouble getting around — and a small but increasing number say they need help doing so.
Josh Goldstein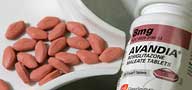 The U.S. Food and Drug Administration reportedly is considering suspending a safety review of the GlaxoSmithKline diabetes drug Avandia because of concerns that patients on the medication are at unnecessary risk for heart attacks and other heart problems.
In the first nine months of 2009, the drug was linked to more than 1,000 deaths from January through September, 2009, according to an analysis of reports filed with the FDA by the Horsham, Pa.-based Institute for Safe Medication Practices. The nonprofit group, which focuses on preventing medication errors, said that most of the deaths during those nine months were due to heart attacks, heart failure and strokes.
Josh Goldstein
The human and financial toll of obesity is particularly large during pregnancy when it increases the risk of birth defects, gestational diabetes and other conditions that endanger both the mother and her child.
According to researchers at Johns Hopkins University, obesity surgery could reduce those risks for the women and their offspring. In a study published online in the British medical journal bmj.com, the researchers reported that women who had obesity surgery before delivering their babies were significantly less likely to have problems associated with high blood pressure.
The study examined the records of 585 women who had undergone bariatric surgery — 269 after delivering and 316 before having their babies. The women who delivered before the surgery had higher rates of preexisting diabetes and gestational diabetes. They also had substantially higher rates of chronic and gestational hypertension.
Josh Goldstein
There are plenty of good reasons to for you women to avoid binge drinking. My colleague Don Sapatkin reports on a study in the medial journal Pediatrics that provides another one, the more adolescent girls drink the more likely they are to develop breast lumps that can increase the risk of breast cancer.
Here's the brief story on that study that will appear in Monday's Health & Science section:
The more alcohol a girl drinks in adolescence, the more likely she is to develop breast lumps as a teenager and young woman, a new study suggests.