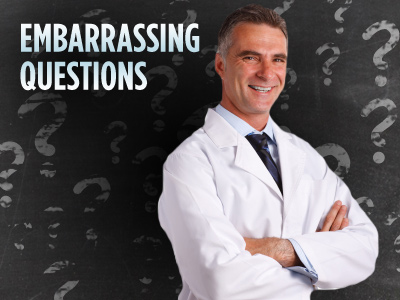 In his book Serve to Win, Novak Djokovic describes how a gluten- free diet helped make him the world's No. 1 tennis player. Can this diet help me?
Stephanie Moleski is a gastroenterologist at Thomas Jefferson University Hospital.
A: Serve to Win describes how, in 2010, Djokovic met with fellow Serb and nutritionist Igor Cetojevic, who believed that Djokovic's recurrent shortness of breath and near collapse in matches were from his diet. To make the point, Cetojevic asked Djokovic to hold a piece of bread in his left hand against his stomach while he pressed down on the outstretched right arm. Djokovic was much weaker while holding the bread. This unproven test is cited as evidence that he is sensitive to gluten.
Daniel R. Hoffman, Ph.D.
As third-quarter earnings season moves to a close, the general impression on Wall Street is that the period was at best lackluster for Big Cap pharma. Some might claim that a series of uninspiring or even a dreary earnings reports represent a major accomplishment, given that the patent cliff persists and the industry's R&D productivity remains in a trough. But pharma's managements distort all operations, even as they develop strategies and misuse capital for the sake of quarterly earnings, so no one should get enthusiastic after seeing a rouged up glow on the numbers.
As far as improving its fundamental prospects for long-term growth, however, pharma might do well to look at some tech companies for inspiration. Last week the Wall Street Journal's tech columnist, Farhad Manjoo, suggested a few strategies (see here) that merit strong consideration in pharma's creaky C-suites.
Apple also reported its earnings last week and while the numbers were mixed, the company faces a more important challenge from the corporate activist, Carl Icahn. Icahn recently acquired enough shares in Apple to gain the receptive ears of the company's other investors. He wants management to "return" a substantial part of its $147 billion in cash assets to shareholders by means of a stock buyback program. Big Cap pharmas have been doing precisely that, even borrowing money to repurchase shares and make high dividend payments.
Diane Robinson
I'm just not in the mood. How can I improve my libido?
Diane Robinson is a gynecologist with Mercy Women's Health Care at Nazareth Hospital, Northeast Philadelphia.
A: Millions of people suffer from a low libido - or an inhibited sex drive - at some point.
Michael R. Cohen, R.Ph.
A 5-year-old was accidentally given camphorated phenol liquid instead of acetaminophen (Tylenol) liquid. Camphorated phenol is meant to be applied to the skin only. The child developed seizures and was taken to a hospital emergency department (ED) for treatment. In the ED the child's mother produced a bottle of Rexall "Pain Relief" antiseptic liquid from which she had given her child 2 teaspoonfuls.
Well-meaning parents might miss the "external use only" warnings on some camphor product labels and give kids a teaspoonful or so to swallow, not realizing that it can be harmful. The child's mother said she mistook the bottle for acetaminophen liquid and mentioned that she didn't see anything on the label about it not being OK for oral use.
Nationally, camphor ingestions occur in about 9,000 children under age 6 years each year, with the vast majority unintentional. It's predictably toxic in children when swallowed. In fact, ingestion of less than 2 teaspoonfuls or 10 mL (just over 1 gram of camphor) can result in a range of adverse neurological effects and death.
Daniel R. Hoffman, Ph.D.
The right wing came out in force last week, expressing outrage at our proposal to stimulate the economy by tripling the multibillion fines against pharma companies that violate the law.
As a group they express loud and gaseous support for the sanctity of the so-called "free market." These market jihadists in pharma's holy land blatantly ignore the fact that the industry relies on government-bestowed patents, a workforce largely educated at government schools and universities, and consumers who receive government support to purchase pharma's products through programs such as Medicare and Medicaid.
Their righteous calls for returning to a halcyon of unregulated markets disregard the fact that US actually was a laissez market economy from its founding until the mid-19th century. Many of those same market-über alles policies such as weak regulations and anti-labor laws persisted into the early 20th century. Far from enjoying a Friedman/Reagan garden of Eden, the US under laissez faire suffered from exploitive robber barons, starvation wages, deplorable working conditions, recurring financial panics and regular depressions. But pharma's Tea Partiers remain ignorant of this history. Instead they swallow whole the Friedmanite prescription for abandoning regulation in today's world, apparently oblivious to the fact that their retrograde policies would create economic catastrophe and give the country entirely to the corporate oligarchs.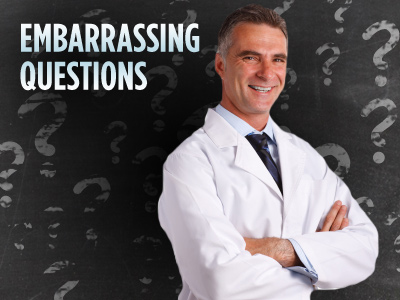 It hurts when I have intercourse. What can I do?
Diane Robinson is a gynecologist with Mercy Women's Health Care at Nazareth Hospital, Northeast Philadelphia.
A: Pain during intercourse is very common. For some women, the pain is only temporary. In many cases, a woman can experience painful sex if there is not sufficient vaginal lubrication.
Daniel R. Hoffman, Ph.D.
Ever since the current recession hit in 2008 and 2009, it was apparent that conservative, laissez faire economics wouldn't work. The right's recommendations for cutting taxes and allowing consumer and business spending to drive recovery were doomed to deepen and lengthen the recession for a decade. In Lord Keynes' apt phrase, cutting taxes during a recession amounts to pushing on a string. Businesses and consumers appropriately try to curtail spending in tough times and the federal government constitutes the only entity with enough liquidity to prime the recovery pump.
Yet the spending program proposed by President Obama and enacted by Congress was inadequate for stimulating a faster, more robust recovery. Calls for a larger spending program capable of stimulating business demand and rehiring fell on deaf ears at the White House and ran into the Tea Party's reactionary ideology. On the administration's side the failure resulted from a timid, basically conservative president who was obstinately determined to court favor from intractably hostile Republicans.
As 2013 plods through its fourth quarter, economic recovery remains the slowest of any post-World War II recession. Amidst this frustration resulting from Know-Nothing Republicans in Congress and a weak, ineffectual president, there comes news from Great Britain (see here) of an approach that has pumped money into the UK's economy without increasing deficit spending.
Dr. Diane Robinson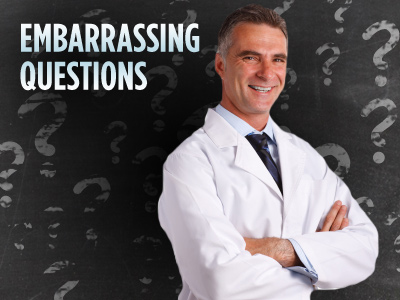 Is it normal to leak urine when I cough or sneeze, or when I think about going to the bathroom?
Dr. Diane Robinson is a gynecologist with Mercy Women's Health Care at Nazareth Hospital, Northeast Philadelphia.
Millions of women experience involuntary loss of urine called urinary incontinence (UI). The most common causes are stress, urge, or mixed incontinence.