Archive: September, 2010
Michael Cohen
By guest blogger Michael Cohen:
In doctor's offices and hospitals, eye drop containers are sometimes shared between patients. Communal eye drops may be used in both outpatient and inpatient settings to prevent waste, control costs, and add convenience since it avoids constant inventory replacement. But some health professionals are concerned that communal containers might be contaminated, which could risk patient infection.
Existing medical literature does indicate that ocular cross contamination can occur. Preservatives ordinarily prevent bacterial growth in the solution but not all drops have them. Even so, bacteria may be present on bottle top inner surfaces or container grooves and tips due to touch contamination when the user does not wash their hands or because the tip of the container touched a patient's eyelid or eyelashes. Even tears should be considered a potentially infectious body fluid.
Josh Goldstein


A new Associated Press health care poll found that those who think the government shouldn't be in the health care business are out numbered (two-to-one) by those who say that health reform didn't go far enough.
The AP poll conducted through interviews with 1,251 adults nationwide between Aug. 31 and Sept. 7 had a margin of error of 3.9 percent.
Opponents of the new health law out numbered those who favored it by 10 percentage point 40 percent to 30 percent with 30 percent remaining undecided, according to the AP.
Josh Goldstein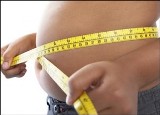 Could a common strain of virus that causes acute respiratory symptoms in children be behind the surge on childhood obesity in this country?
Researchers at University of California–San Diego took blood samples and determined the body-mass-indexes of 124 children between 8 and 18 years of age (67 were obese). Nineteen of the children were found to have antibodies of andeovirus 36 (AD36) – one of a family of 55 viruses that infect the respiratory tract, intestines and other tissues.
Most of those children that tested positive for the virus antibodies were obese – 15 of the 19. The virus was present in 22 percent of the 67 obese children compared with 7 percent of the 57 who were nonobese. Moreover, those who kids who tested positive for the virus were significantly larger in terms of weight, BMI and waist circumference, the researchers reported in the study published online in the journal Pediatrics.
Josh Goldstein

Still have some of those muscle relaxants in the medicine cabinet from the time you strained your back a couple years ago? How about the Percocet left over after you recovered from delivering your now four-year-old child?
These old, expired pills are more than just space wasters, according to the Drug Enforcement Administration which says these unused drugs are often taken and abused by family members.
"Rates of prescription drug abuse in the United States are increasing at alarming rates, as are the number of accidental poisonings and overdoses due to these drugs," the DEA said in a press release announcing the first-ever Nationwide Prescription Drug Take-Back day.
Josh Goldstein

Researchers from Denmark seeking to understand whether proton-pump inhibitors – heartburn drugs like Nexium, Prilosec, Prevacid and Protonix – used in combination with the blood thinner Plavix (Clopidogrel) after heart attacks increase patients' risk of another cardiovascular "event."
The Danish study tracked 56,406 patients after their discharge from hospitals following treatment for heart attacks from 2000 to 2006. Of those patients, 9,137 were hospitalized for another heart attack, a stroke, other cardiovascular problem or died.
Those patients who were on both a proton-pump inhibitor and Plavix had a 29 percent higher risk compared with those not on the drugs. But the researchers also found that the same heightened risk (29 percent) for those on the proton-pump inhibitors alone.
Josh Goldstein

Three U.S. Food and Drug Administration officials, including FDA commissioner Margaret Hamburg, explained their decision, announced Thursday, to significantly limit access to GlaxoSmithKline's type 2 diabetes drug Avandia and two other related medications.
The officials said the FDA sought to strike a balance between protecting the public against the potential safety risks of Avandia, also known by its chemical name rosiglitazone, and allow well informed patients who cannot control their blood sugar levels with other medications access to the medication.
"Rosiglitazone does have benefits in glycemic control. These benefits include reductions in short-term complications of hyperglycemia," the Hamburg and her colleagues wrote in a perspective piece published online in the New England Journal of Medicine. "Against these benefits, we must assess the evidence of rosiglitazone's cardiovascular risks. This evidence is concerning, but it is not definitive."
Robert Field

By guest blogger Robert Field:
Call it "Romneycare". In 2006, then Massachusetts governor Mitt Romney championed a major overhaul of the state's health care system to expand access. Three years later, it served as the model for designing "Obamacare". Experience with the Romney plan offers the best gauge available of what we can expect from national reform.
The Massachusetts plan is built on an individual mandate that requires every state resident to have health insurance or pay a penalty that is added to their income taxes. (See Kaiser Family Foundation's summary here.) Employers must cover a "fair share" of their employees or face an assessment of their own. The state Medicaid program has been expanded to cover more of the poorest residents. For those without access to employer-sponsored or public coverage, individual policies can be obtained through an exchange known as the "Health Connector" with subsidies for those of low income. Anyone who has followed recent health reform debates will find all of this strikingly familiar.
Josh Goldstein

The Food and Drug Administration announced Thursday that it has decided to "significantly restrict" the use of rosiglitazone, the GlaxoSmithKline diabetes drug sold under the brand name Avandia.
The FDA said Avandia would be available only to "patients who cannot control their diabetes on other medications" because of data suggesting that the drug increases the risk of heart attacks, heart failure, stroke and other cardiovascular events.
While a blow to Glaxo, which has major operations and thousands of employees in the Philadelphia region, the European Medicines Agency took the more drastic step of ordering the drug and other two other medications that contain rosiglitazone (Avandamet and Avaglim) off the market in Europe.