Daniel R. Hoffman, Ph.D.
The abysmal launch failure of the federal government's healthcare.gov website should provide a useful lesson for pharma. This week Aarti Shahani of National Public Radio spoke to several Silicon Valley CEOs (listen here) about why the signup website for the Affordable Care Act failed and what could have been done make it a success.
One exec who used to work at the Department of Defense claims that the Center for Medicare and Medicaid Services (CMS), the agency tasked with making the website functional by October 1, used what amounts to a preferred vendor approach common at pharma companies these days. CMS essentially outsourced the management and coordination task to a large vendor (in this case, one that was removed from previous engagements for its subpar performance) that could offer volume-based, cost discounts. The ex-DOD manager claims that in the Defense Department, the importance assigned to IT tasks allowed professionals there to pick and choose smaller vendors based on their particular capabilities, regardless of size or cost-per-unit calculations.
The implicit message is that if an organization decides to remove decision making from appropriate professionals and hand it to finance/accounting and their henchmen in purchasing, screwups can be expected. Most of the time, however, pharma managements don't care about most operations failures. Their focus is principally on earnings and share price.
Daniel R. Hoffman, Ph.D.
Cardiology news this week should leave some ashes in pharma's mouth. The American Heart Association and the American College of Cardiology issued new guidelines for managing patients' cholesterol.
For several decades patients were prescribed medications, mainly statins, to alter their cholesterol levels based almost entirely upon readings for total cholesterol and the LDL and HDL "fractions." Under the financial lure of research grants from pharma companies, these professional societies and their esteemed Key Opinion Leaders kept making the target cholesterol levels more difficult to achieve. This had the effect of pushing physicians to prescribe ever stronger statins to a larger number of people. In the process pharma companies earned billions in sales for their branded statins — Lipitor, Zocor, Crestor and others.
Under the new guidelines, the same target cholesterol levels don't apply to everyone and pharma's longstanding admonition to physicians, the-lower-the-better, is revealed as the promotional dodge it's always been. While a set of cholesterol numbers in one person may warrant statin therapy depending upon that person's history, the same numbers in someone with a different history may indicate that no drug therapy is needed.
Diane R. Girardot, M.A., LPC
Next time you look in the mirror and think you are fat, ugly and disgusting, say to yourself in a deep Darth Vadar cadence: LUKE, I AM NOT YOUR FATHER BUT I AM FAT, UGLY and DISGUSTING!! Or use a flirty Pepe Le Pew French accent: Cherie, kiss me, I am fat, ugly and disgusting! Yes?

What?

No joke. Well, actually it is a joke. But one that is incredibly useful and being purposefully used in eating disorder groups to diffuse negative self talk and create an alternative perception of the words we often hear ourselves think and say whether we have an eating disorder or not.

If you prefer singing to acting, insert your self-wounding words into a popular tune (Mary and her little lamb won't mind):

I am such a stupid loser, stupid loser, stupid loser.
I am such a stupid loser,
I have no personality at all.

In a group setting, these "exercises" first bring some levity to very painful disclosures and help connect the group within these humorous interactions. More therapeutically, they let the eating disordered voice stay a part of the client while giving the client a opportunity to turn down the volume and gravity of what the voice is communicating.

Danielle Doucette, PsyD and Jennifer Bradtke, PsyD of Insight Behavioral Health Centers in Chicago, IL., led a workshop Sunday at the Renfrew Foundation's Eating Disorder Conference held in Philadelphia. Their topic: Humor.

They are real psychologists - not just playing them at the conference - and their message to the 50 or so clinicians, nutritionists, and physicians, was that humor as a therapeutic device can loosen up tightly held beliefs and myths that cut off air and circulation in the human brain separating it from the body.

"People with eating disorders are tightly wound and we have to help them loosen the verbal knots to make room for what else they might value other than being thin and beautiful," Doucette says. "What did they value before the eating disorder? Family? Friendships?"

Humor helps induce less focus on the content of the thought and more focus on the relationship with the thought. The "I am fat" phrase fuses with the brain of a 16-yr-old adolescent girl and she makes it a truth, a part of her identity. As soon as she says it, she experiences immediate pain, judges herself and freezes in place. She avoids relationships and abandons her own dreams and goals. Her inaction, Bradtke explains, locks her into a narrow set of behaviors that dictate how she lives and how she includes others in her life. The toll this takes on current and future relationships further confuses the girl about her value to self and others.

To avoid the "I am fat" thought and escape the painful feelings and the isolation, the teen binges and purges, overexercises, etc. The negative evaluation becomes a negative day, negative self concept and negative life creating an internal experience with few options.

So, the goal of therapy - including peer group work - is to strengthen psychological flexibility and broaden cognitive and behavioral options. "Finger trap" puzzles confound the foolish who put in their index fingers in the first place then pull and struggle to get them out only to have them get more stuck. Doucette and Bradtke suggest "leaning in" like with the finger trap to release the hold an eating disorder has on the mind, body and soul of its sufferers young and older. When you relax your fingers, push in a bit, the trap releases and your hands are free again.

The leaning in simulates acceptance - don't confuse with agreement - and gives the first glimpse of another option, one that releases the tension and makes room for positive - even humorous intervention.

"Embrace the painful thoughts," Doucette insists, adding that when we resist something we spend a lot of time and energy that depletes us from experiencing new events and perspectives. Refuting negative thoughts is a struggle that initially is exhausting and often futile. Diffusing them with positive thoughts is slow but steady and begins with taking the edge off the painful perceptions with lighthearted experiential, yet psychologically sound, techniques. Disordered eaters carry an abundance of insignificant feeling about themselves that represent a variety of underlying psychological issues and events - neglect, abuse, bullying - that promote a negative internal representation.

"When we think good things, we feel good things and our behaviors are good," Bradtke says, adding that patiently uncovering what else we value, what else is in our minds and what else are we saying will eventually turn positive and unblock the neural pathways set up by rigid, negative thoughts.

Other exercises that help group members embrace their thoughts is creating works of art with their painful feelings making them "beautiful and not as scary". They take words and phrases and put them on paper then decorate them making them simply lines on paper that they can manipulate. Or, painful emotions can be poetic or a story with a happy ending or a zany ending creating collective and simultaneous understanding and laughter when read out loud.

The goal is to teach group members to create their own diffusion techniques and reuse them as needed in the outside world where triggers abound. Humor is proven to increase attention, recall and can alter how we experience negative thoughts so we can change them and find the positives.

LUKE, I MAY BE FAT, UGLY AND DISGUSTING ... BUT I HAVE THE GREATEST VOICE OF ALL TIME!!

Suggested websites:
http://contextualscience.org
http://www.actmindfully.com.au/home
The 23rd annual Renfrew Center Foundation Eating Disorders Conference runs through Nov. 10 here in Philadelphia. Diane Girardot, a Chester County based psychotherapist and health care journalist, will blog daily from the conference that this year focuses on complex patients, treatment variations, and the essential role of wisdom within the therapeutic relationship.
---
Read more from the Check Up blog »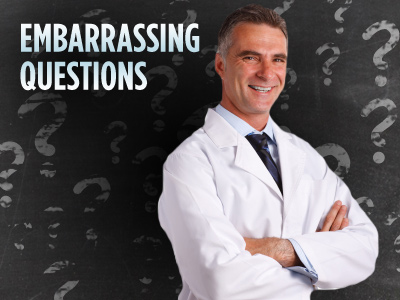 I think my partner cheated. Should I be tested for STDs?
Diane Robinson is a gynecologist with Mercy Women's Health Care at Nazareth Hospital, Northeast Philadelphia.
A: If you think your partner has had oral, vaginal, or anal sex with another person, it's a good idea for you to be tested for sexually transmitted diseases (STDs).
Diane R. Girardot, M.A., LPC
As eating disorders on college campuses become more prevalent, the demand for effective on campus assessment and treatment is equally growing. It has been a standard in the eating disorder community to form a team of a doctor, nutritionist, therapist, psychiatrist, and parents to encircle the eating disordered client. But university students are difficult to keep in the circle so mimicking the team approach conveniently on campus is becoming a way to meet everyone's needs.
Colleges and universities across the country are expanding health centers to include more mental health resources. And teams of professionals need to work together sharing information to treat the whole student and not just pieces of that student, says A.J. Rubineau, M.D. of Cornell's Gannett Health Services. When a student comes in with a random complaint that signals a potential eating disorder, the person who sees that student first will alert the team and refer for additional evaluation to gather as much information as possible to get the best understanding of that student.
This is the premise behind Cornell's overall health care philosophy that underlies its successful integrated team approach to working with eating disordered students.
Diane R. Girardot, M.A., LPC
The 23rd annual Renfrew Center Foundation Eating Disorders Conference will begin Friday Nov. 8 and run through Nov. 10 here in Philadelphia. Diane Girardot, a Chester County based psychotherapist and health care journalist, will blog daily from the conference that this year focuses on complex patients, treatment variations, and the essential role of wisdom within the therapeutic relationship.

Everybody knows eating disorders can kill, but did you know one size does not fit all when it comes to treating them?

Co-occurring conditions like depression or anxiety can erupt into self harm or substance abuse or both creating another layer of distress. And, just short of causing death, disordered eating can promote strokes or seizures that impair the patient and derail standard treatments. These behavioral and medical complications along with culture, resistance, nutritional barriers, even the onset of unrelated diseases like a cancer can make a seemingly straightforward diagnosis jump the track.

Simply tagging food restricting as Anorexia or binging and purging as Bulimia followed up with a cookie-cutter treatment protocol would not be doing a patient justice, especially within an evolving field of research into eating disorders. Not that dyed-in-the-wool, evidence-based treatments like Cognitive Behavioral Therapy for Bulimia or Family Based Therapy for Anorexic adolescent teenager girls aren't sound - they certainly are.

But, complex patients crop up frequently and present the most challenges to clinicians, says Judi Goldstein, chair of the Renfrew Center Foundation's 23rd Annual Eating Disorders Conference slated this weekend in Philadephia. Goldstein describes the 2013 "training" agenda as an integration of therapies old and new ready to be tailored by clinicians for those clients that confound them.

Goldstein and the staff at the Renfrew Foundation selected the topic of integration because research continues to burst through layer after layer of what we know about eating disordered pathology. Renfrew itself has 13 treatment locations throughout the United States and many of those are involved in research.

Innumerable obstacles resulting from a malnourished body muddle treatment and recovery. Medical findings related to the physical aspects of eating disorders will be presented the first day of the conference to put the most dangerous complications such as seizures and heart arrhythmias on the table first and foremost. A starved brain is equally as devastating and problematic for clinicians. Brain-based research also to be presented Friday will help clinicians craft therapies around deficiencies by helping them understand potential origins as well as responses to the activation of the eating disordered mechanism because of starvation or trauma.

While the empirical can't be replaced, experiences can't be ignored. "What is happening in the field as well as in therapists' offices," Goldstein insists, is vital information that when blended produces the best outcomes.

Clinical wisdom itself - which cannot be measured - will be validated at the conference beginning with a keynote presentation by a panel of "master clinicians and scientist-practitioners" who already integrate empirically supported treatments with clinical decisions that sometimes must go beyond the scope of current guidelines. Gaps exist in treatment models for many eating disorder sufferers including older adults, binge eaters, males, people with varied cultural and ethnic backgrounds, and those who simply do not respond to traditional treatments.

"Treatment obviously has to be adjusted for the non-compliant patient who has a 10 year history of the disease and has been to five treatment centers," Goldstein explains. Same for short-term disordered eaters or the self-harming/suicidal patient who is being bullied as part of a fat prejudice culture, she adds. Approaches need to be varied to address each facet of the disorder as it emerges. Do you focus first on the self-harm, the eating patterns or the bulling? And which approach is best?

Integrating subtle "experiential" treatment variations like Yoga, symbolic expression through art and dance, spirituality, and even humor to traditional therapies is another option available to clinicians tailoring treatment for their clients. Several workshops will demonstrate these healing practices aimed at engaging the conscious and unconscious mind for insight and recovery.

As a preemptive type of treatment, Goldstein says Saturday's keynote speaker, best-selling author Jennifer Weiner, will add her "voice" to the conference as a modern day cultural icon speaking out for women as heroines within their own lives as well as within her best-selling books. Weiner, who grew up in a larger body with a plus size mom in her corner, continues to expose sexism and size-ism via social media and the publishing/television production world creating strong female protagonists who don't fit into skinny jeans.

Goldstein says Weiner is known for empowering women to be authentic, recognize their value and potential and not lose themselves in the "be all, do all" culture that influences a woman's mental health. "If people suppress themselves, there will be underlying stress and emotion," Goldstein explains. "Developing courage to speak out can help a young woman be true to herself, increase confidence and strength, and represent herself."

Just as the illness and treatment are multi-faceted, so is recovery. Again, one size does not fit all, and conference attendees Sunday will have access to the recovery perspective of clinicians and patients. Testaments from the mouths of survivors can often nourish hope that has to underly any variation of treatment and recovery no matter what the diagnosis.

Additional resources for current research/treatment:
The Academy for Eating Disorder www.aedweb.org <http://www.aedweb.org>
National Eating Disorders Association www.nationaleatingdisorders.org <http://www.nationaleatingdisorders.org>
International Association of Eating Disorders www.iaedp.com <http://www.iaedp.com>
---
Read more from the Check Up blog »
Michael R. Cohen, R.Ph.
A rare but fatal error can occur when the cancer medicine vincristine is given the wrong way. Vincristine is given intravenously (into the vein) to treat various types of cancer, often in children for leukemia. It is often given in combination with another cancer medicine called methotrexate. Methotrexate can be given into the spinal canal (which is called an intrathecal injection.) This helps prevent the cancer from spreading to the brain. But if vincristine is mistakenly given into the spinal canal instead of methotrexate, which it sometimes is, death is almost certain.
We recently learned about such an event that happened in 2010 involving an adult woman being treated for lymphoma (a type of cancer). She was supposed to get intravenous vincristine as well as methotrexate into her spinal canal. The vincristine was accidentally given into her spinal canal. The error was noticed right away. The woman was admitted to the hospital and a procedure was done to try to remove the medicine form her spinal fluid. The woman had no complaints until 3 days later. Then, she complained of a headache, weakness in her legs, and hearing loss. She continued to get worse. Over the next two weeks she became unable to move her arms or legs, had trouble breathing, went into a coma, and died. Sadly, this is a typical scenario when this error happens. A slow, agonizing death usually occurs over one to four weeks as the drug slowly but surely destroys the central nervous system (brain and spinal cord). A New Jersey police chief had this happen several years ago. I also have records of this happening to patients in Pennsylvania and New York.
Since 1968 there have been at least 120 reported cases around the world of vincristine being mistakenly administered into the spinal column. Almost all have resulted in death. In all of these cases, both medicines were put into syringes that looked alike. Most often, the syringes of medicine were prepared in the pharmacy and sent together to the unit where the drugs were to be given – the vincristine to be given intravenously and the methotrexate into the spinal canal. But the syringes of medicine were later mixed up, and the vincristine was accidentally given into the spinal column instead of the methotrexate.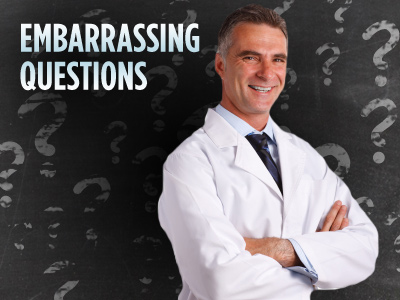 In his book Serve to Win, Novak Djokovic describes how a gluten- free diet helped make him the world's No. 1 tennis player. Can this diet help me?
Stephanie Moleski is a gastroenterologist at Thomas Jefferson University Hospital.
A: Serve to Win describes how, in 2010, Djokovic met with fellow Serb and nutritionist Igor Cetojevic, who believed that Djokovic's recurrent shortness of breath and near collapse in matches were from his diet. To make the point, Cetojevic asked Djokovic to hold a piece of bread in his left hand against his stomach while he pressed down on the outstretched right arm. Djokovic was much weaker while holding the bread. This unproven test is cited as evidence that he is sensitive to gluten.