Daniel R. Hoffman, Ph.D.
To no one's surprise a large, multinational study published this month concluded that the per capita price for branded drugs in the US is as much as double what other advanced countries pay. The researchers from the London School of Economics and Johns Hopkins University looked at US prices for branded drugs versus those in Australia, Canada, France, Germany, Switzerland, and the United Kingdom. Their finding is consistent with many earlier studies, as well as common experience.
The interesting point to emerge from this current study concerns the authors' assertion that "a contributor to higher US per capita drug spending is faster uptake of new and more expensive prescription drugs" in this country. Other countries use various approaches such as retrospective database analysis to gradually introduce new brands in an evidence-based fashion. By contrast the US's partiality toward a yahoo-cowboy market for health care makes newly approved brands immediately reimbursable. The belief here is that the omniscient market will decide what's best.
So the question naturally emerges of just how wise, fair, and democratic the market really is when it comes to prescription drugs. That was addressed in a study published in the European Journal of Clinical Investigation at the end of March. Written by researchers from the University of London, the University of Sydney and Stanford University, the article was a rarity for academic publications because its title accurately and concisely summarizes the study's conclusion: "Undue industry influences that distort healthcare research, strategy, expenditure and practice."
Michael R. Cohen, R.Ph.
Most people consider their pets as part of the family. But just like you wouldn't want to take another family
member's medicines by mistake, you don't want to accidentally take your pet's medicine either. Who would ever make that mistake? You'd be surprised how often it happens.
Our colleagues at ISMP in Canada heard from a consumer who reported that an elderly relative had accidently taken the family dog's deworming pills. Someone had placed the dog's pills on a bookcase. Later, the elderly relative moved the dog's pills to a bedside table, where other medicines were being stored. For several days the elderly relative then took the deworming pills, instead of a regularly prescribed medicine. The mistake was discovered when it was time to give the dog a dose of deworming medicine. The family member found the empty container on the bedside table and realized that the elderly relative had taken all of the dog's pills!
When the mistake was discovered, the elderly relative mentioned having felt sick for a few days earlier in the week, without knowing why. Fortunately, no serious harm occurred, but some pet medicines can be harmful if taken by humans.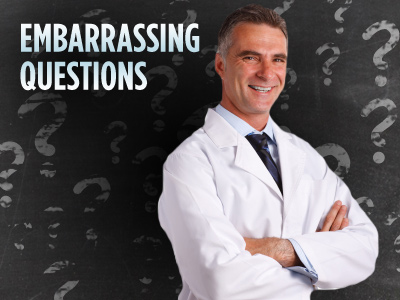 I am a woman and have hair around my nipples. Is this normal and would there be a problem if I removed it?

Samantha Plasner, DO, is a family practitioner at Lourdes Medical Center of Burlington County.

Some females do have hair around their nipples. In certain cases this is "normal" and in others it may be a sign of an underlying medical condition. Excess body hair in females is known medically as hirsutism. It can occur for a variety of reasons and most commonly will produce thick coarse body hair on the chin, upper lip, chest (including around the nipples and between the breasts), and on the shoulders and lower abdomen.

Causes of this condition vary. Some women have skin that is hypersensitive to the circulating testosterone in their bodies. We typically think of testosterone as the male hormone, however all women have a small amount of this hormone as well. Females with this extra sensitivity will notice hair growth beginning at puberty and continuing until menopause.

Polycystic ovarian syndrome or PCOS is an endocrine disorder caused by an irregularity in the chemical signals the body sends to the adrenal glands. This causes cysts on the ovaries and irregular periods. It also produces hirsutism and acne. Women with this condition will also often have difficulty getting pregnant.

There are certain medications that can cause excess body hair. Certain rare tumors should also be considered as a potential cause of extra body hair. Anyone with excess body hair should be examined by a doctor to make sure that there is not a medical condition causing the excess growth of body hair. Assuming that there is nothing medically causing the hair around your nipples, there should not be a problem if you wanted to try to remove it.
Daniel R. Hoffman, Ph.D.
Hardly a day goes by without the stock prices of one or more Big Pharma companies reaching a 52-week high. Of the nine Big Cap pharmas covered by Sanford Bernstein, they rate six as Outperform (i.e., Buy) and three as Market-Perform (amounting to Hold).
Also this week Citigroup reported that in February, EU-based Big Cap pharmas outperformed the market by 5% while US-based Big Caps ran 6% ahead. Smaller specialty pharmas, both here and in Europe, performed comparably ahead of other sectors.
At the same time that pharma's stock prices are soaring, the results show 2012 total sales for most Big Pharmas were down and actual sales for several 2012 launches, to this point, have totaled well below their estimates. Some examples will make the point (see here):
GlaxoSmithKline's 2012 sales for prescription products were 1% below the previous year;
Novartis's 2012 sales were essentially flat, showing a 0% change from 2011 in constant currencies
Sanofi's pharma sales last year declined by 0,4% in constant currencies;
Merck sales in 2012 fell 1%, excluding foreign currency exchange values;
AstraZeneca ended 2012 with sales more than $5 billion below the previous year;
Bristol-Myers Squibb took a 17% hit to sales last year.
Daniel R. Hoffman, Ph.D.
In 2003 Gerard Anderson of Johns Hopkins University and Uwe Reinhardt from Princeton, together with two of their colleagues, published a study that concluded Americans pay health care costs that are as much as four times higher per person than other advanced countries. Just this week, the International Federation of Health Plans (IFHP), a global trade association of insurers, updated those findings by concluding that the disparity has even worsened, so Americans now pay even comparatively more. The question is, why are costs here so much higher?
Anderson and Reinhardt asked that question and answered it in the title of their 2003 paper: "It's the prices, stupid." They first examined other plausible factors that could conceivably account for higher US health care costs. These included suggestions that Americans are sicker or visit doctors and hospitals more often or have longer hospital stays. All of these diversionary explanations, offered by apologists for our system, are bogus. American hospital stays, for example, are shorter than those in Germany, while we visit physicians less often than Canadians. Yet Germany's per capita health care cost is about half of what the US pays, while Canada's is 60% of ours.
So why are prices so much higher here? Anderson told the Washington Post's Ezra Klein, "Other countries negotiate very aggressively with the providers and set rates that are much lower than we do." They do this either by the government setting prices, as in Britain and Canada, or by insurers aggressively negotiating with providers, as in Germany and Japan, while their governments reserve the right to set prices if the two sides fail to reach a satisfactory agreement.
Daniel R. Hoffman, Ph.D.
An email from a reader last week contained a link to an article (see here) about the FDA's proposal to ease the efficacy and safety standards for approving new Alzheimer's drugs. His terse comment was, "If it goes through, it will open great opportunities for snake oil salesmen."
His brief remark was on target. When a society depends upon a competitive market to develop its new therapies, a proportion of snake oil salesmen will inevitably enter the mix. That applies especially to conditions such as Alzheimer's, where the precise disease mechanism remains open to question and even a diagnosis depends upon an imprecise combination of imaging, laboratory and behavioral screens. That kind of uncertainty applied to most conditions in the 19th century. As a result, charlatans went around in covered wagons selling snake oil to farm towns and mining camps.
But jeopardizing the rest of society in order to make a buck is the holiest of core values in this country, so don't expect things to change anytime soon. For example, Judy Segal from the University of British Columbia compared old advertisements for nineteenth century potions to contemporary ads for prescription pharmaceuticals. While the ads for miracle elixirs and nostrums claimed to relieve such symptoms as fatigue, nervousness, constipation and general disappointment with life, "Drug ads today," according to Segal, "are much the same." Ads for Lydia Pinkham's vegetable compound played on the same moodiness theme as Yaz, the same menopausal symptoms as Premarin, and the depression that Zoloft promises to dispel.
Michael R. Cohen, R.Ph.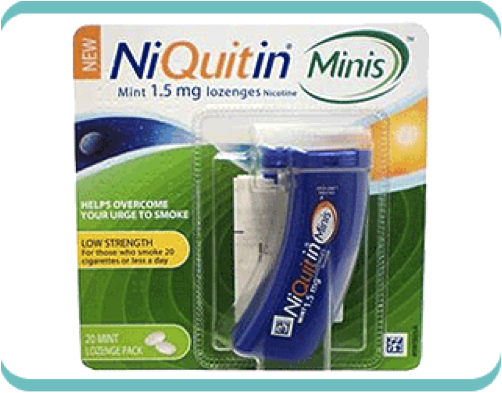 In Chicago last month 16 elementary school children were taken to local hospitals with a sudden illness. The children were 9- and 10-year olds who began vomiting after eating "mints" given to them by a classmate. It was later found that these "mints" were actually nicotine replacement lozenges, called NiQuitin Minis. NiQuitin is a product from the United Kingdom that is sold online. Nicorette, which is made in the US, has a similar product. These are used by people who want to stop smoking. The classmate had found the lozenges at home and brought them to school to share.
These lozenges look very similar to candy breath mints like Tic Tac. The size and shape of the container is similar to other breath mints, and the container does not have a child-resistant cap.
You can see why children might assume that the "mints" were candy. Fortunately, none of the children were seriously hurt.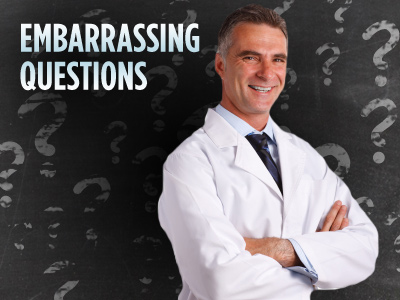 I'm in my 30s and starting to notice some of my teeth are yellowing. Is this normal? What are safe ways to whiten? Is there anything that I can do the slow down the yellowing?
Markus B. Blatz, DMD, PhD, is a professor of restorative dentistry, and chairman of the department of preventive and restorative sciences at the University of Pennsylvania, School of Dental Medicine
Natural teeth have a tendency to get darker as we get older. There are several more or less effective over-the-counter tooth whitening products and toothpastes available in drug stores and pharmacies that may be helpful in making your teeth lighter again. The most effective and safest way, however, is to do this under the supervision of a dental professional, who can assess the reason for the darkening and select the most appropriate solution.