Daniel R. Hoffman, Ph.D.
Earlier this month the online pharmacy information company, PharmacyChecker.com, compared prices on fifteen of the top-selling brand name medications made in the U.S. (see here). They found that U.S. consumers can save an average of 76% on these domestically produced products by buying them from verified international pharmacies rather than in this country. Amazingly, three of these fifteen brands (Merck's Singulair, AstraZeneca's Pulmicort and Mission Pharmacal's Urocrit-K) are available here as generics, yet the brand prices abroad were still lower than those for the U.S. generics.
A spokesman for PharmacyChecker.com claims they looked strictly at medications made in the U.S., "because we found it so compelling that the same drugs made here are about 76% less expensive abroad."
According to a Commonwealth Fund study referenced by PharmacyChecker.com, these enormously higher U.S. prices take their toll because, in 2012, fifty million people here failed to fill their prescriptions due to costs. That number included more than one in five of people with health insurance (see here).
Michael R. Cohen, R.Ph.
You'd be surprised how many people accidentally put ear drops in their eyes instead of their ears. When eardrops are accidentally instilled in a patient's eyes, it's usually obvious. Patients quickly know that something is very wrong. They immediately complain of burning and stinging. Then later they may notice redness, swelling, or blurred vision.
Typically, when they call their doctor, patients will be told to flush the eyes with copious amounts of water or saline or may have warm or cold compresses applied. If not relieved immediately, patients may require care in the emergency department or eye clinic. Generally this painful mistake is not as serious as it sounds. In most cases the symptoms will be temporary and will resolve without any permanent damage to the eye.

The fact that ears and eyes are relatively close together adds a "human anatomy factor" to the equation. Further risk is introduced by misuse of the term "eye-dropper," which is often used to administer eye drops and eardrops (as well as oral liquid medications).
Be prepared. An error can begin in the pharmacy when a prescription is being processed. Sometimes the doctor's handwriting is so poor that the pharmacist misreads the prescription. As with sound- or look-alike drug names, medical terms for the eye ("ophthalmic") and ear ("otic") have sometimes been confused. This type of error is happening a lot less lately since most doctors are using electronic prescribing. But prescription directions from doctors can sometimes have a mistake. For example, one prescription stated to use drops to treat an affected eye, which conflicted with correct verbal instructions given to the patient to use the drops in the ear.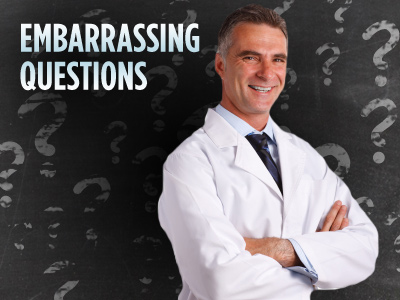 Q: How do I control my blood sugar but still enjoy my Thanksgiving meal?
Melissa Barry is the clinical nutrition manager and a registered dietitian at Mercy Fitzgerald Hospital in Darby.
The traditional Thanksgiving dinner can contain 105 to 135 grams of carbohydrate (seven to nine carbohydrate choices), more than double the recommended amounts, (45 to 60 grams per meal with three to four choices). Here are tips for enjoying your meal and maintaining good glucose control.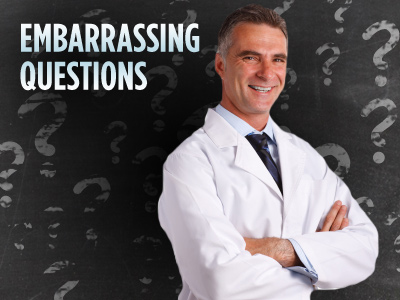 I'm having trouble balancing my checkbook. Is it dementia, Alzheimer's, or just a "senior moment"?
Donna Raziano is chief medical officer of Mercy Home Health and Mercy LIFE, which promotes care in the home and community settings.
A: Many people experience lapses in memory, especially as they age. But neither dementia nor Alzheimer's disease is a normal part of getting old.
Daniel R. Hoffman, Ph.D.
Public attention for the last few weeks has rightly focused on the inexcusable mistakes that accompanied the Affordable Care Act's rollout. While the pharmaceutical industry spent several years preparing for the ACA, managements at most of the companies remain flatfooted amidst a few other trends that will likely create more serious problems for them than Obamacare.
For example, the astute pharma journalist, Ed Silverman, recently listed (see here) some of the reasons why the Affordable Care Act might either boost revenues for branded pharma companies or create some hazards. The potential benefits come from insuring more people, thereby putting them in a better position to buy pharma's products. At the same time, Silverman notes that Obamacare's likely use of data analysis to better determine drug cost-effectiveness represents a distinct threat. The use of Big Data analysis to determine which medications work best for which patients under what particular circumstances can powerfully obstruct pharma's efforts to differentiate its brands and justify their exorbitant costs.
Data analytics are likely to create a scenario of dueling databases. Pharmas will have their data scientists make the case that patients will benefit from branded medications, after which payers will analyze the data and, most likely, reply that, "your brand is better than the generic in 4% of the candidate patient population, as long as conditions x, y and z apply." If it comes to that, such a scenario will doom the possibilities for future blockbusters to make billions of dollars by treating large populations.
Michael R. Cohen, R.Ph.
For many of us, the holidays will include traditional family gatherings that are heartwarming and joyous occasions. However, your holiday cheer will quickly fade if a child at your family gathering gets into any unsecured medicines and requires a trip to the emergency department (ED). Don't let your guard down and think it can't happen to a child you love. In the US, every 10 minutes a child younger than 6 years is taken to an ED to be treated for a poisoning from medicines. Tragically, about 40 children younger than 5 years die from accidental poisonings each year—three-quarters of the deaths are due to medicine poisonings. These statistics are nothing short of frightening.
Years ago, problems with accessible prescription and over-the-counter (OTC) medicines within reach of children were the predominant issues linked to medicine poisonings. Today, this problem has been worsened by medicines that look and taste like candy, medicine patches that fall off or are taken off of sleeping adults by children and ingested or applied to their skin, medicines like nicotine delivered by chewing gum or Tic-Tac-like pellets, and other medicine forms that attract a child's attention.
Most medicine poisonings happen in a home. According to a national poll conducted in 2012, nearly all parents with young children (97%) and grandparents (98%) have medicines in their homes. Sometimes they're stored in a way that makes access too easy for children. For example, they're stored in easy-to-open containers like a daily or weekly pill dosing box, or aren't kept up and away and out of the reach of children. One of the most common sources of poisonings is Grandma's or Grandpa's medications,
Daniel R. Hoffman, Ph.D.
The abysmal launch failure of the federal government's healthcare.gov website should provide a useful lesson for pharma. This week Aarti Shahani of National Public Radio spoke to several Silicon Valley CEOs (listen here) about why the signup website for the Affordable Care Act failed and what could have been done make it a success.
One exec who used to work at the Department of Defense claims that the Center for Medicare and Medicaid Services (CMS), the agency tasked with making the website functional by October 1, used what amounts to a preferred vendor approach common at pharma companies these days. CMS essentially outsourced the management and coordination task to a large vendor (in this case, one that was removed from previous engagements for its subpar performance) that could offer volume-based, cost discounts. The ex-DOD manager claims that in the Defense Department, the importance assigned to IT tasks allowed professionals there to pick and choose smaller vendors based on their particular capabilities, regardless of size or cost-per-unit calculations.
The implicit message is that if an organization decides to remove decision making from appropriate professionals and hand it to finance/accounting and their henchmen in purchasing, screwups can be expected. Most of the time, however, pharma managements don't care about most operations failures. Their focus is principally on earnings and share price.
Daniel R. Hoffman, Ph.D.
Cardiology news this week should leave some ashes in pharma's mouth. The American Heart Association and the American College of Cardiology issued new guidelines for managing patients' cholesterol.
For several decades patients were prescribed medications, mainly statins, to alter their cholesterol levels based almost entirely upon readings for total cholesterol and the LDL and HDL "fractions." Under the financial lure of research grants from pharma companies, these professional societies and their esteemed Key Opinion Leaders kept making the target cholesterol levels more difficult to achieve. This had the effect of pushing physicians to prescribe ever stronger statins to a larger number of people. In the process pharma companies earned billions in sales for their branded statins — Lipitor, Zocor, Crestor and others.
Under the new guidelines, the same target cholesterol levels don't apply to everyone and pharma's longstanding admonition to physicians, the-lower-the-better, is revealed as the promotional dodge it's always been. While a set of cholesterol numbers in one person may warrant statin therapy depending upon that person's history, the same numbers in someone with a different history may indicate that no drug therapy is needed.