Archive: August, 2011
Esther Lee

, Philly.com

Remember the underage model's parents who sued Urban Outfitters and a photographer for distributing "blatantly salacious" photos of their precious daughter, posing in a "spread eagle position" on a bike in a provocative manner?

That model's name is Hailey Clauson, and it turns out she is not a first-time offender of underage runway controversy. The Ford model also walked in designer Diane von Furstenberg's Fall 2011 show when she was 15, only for Diane to discover her age a week after the incident.

The then-15-year-old Hailey Clauson in Jason Lee Perry's photo shoot. Center, the offending Urban Outfitters t-shirt.
Esther Lee

, Philly.com

Jessica Simpson's engagement to athlete Eric Johnson isn't the only relationship in her life that's been secured with diamonds recently.

On Tuesday, jewelry retail company Zale Corporation announced that it is partnering with Simpson to create a diamond collection line. The announcement highlights the recent successes of the singer-turned-designer.

After dealing with numerous personal situations - relationship woes, weight gain and record sales flops to name a few - Simpson diligently built her brand to ensure a profitable comeback. Today, the star's personal fashion line, the Jessica Simpson Collection, is reportedly worth $1 billion alone. The line includes everything from dresses and coats to handbags and shoes.
Esther Lee

, Philly.com

The VMAs always draws out an eclectic mix of fashions. This year the styles ranged from high-end designer gowns to stuffed animal accessories and bird masks.

In music, where personality and style coincide, artists are oftentimes excused from an array of fashion faux-pas. However, we here at Hautehouse Row have a few qualms with several guests and performers who even dared to strut across the VMA step-and-repeat in their heinous attire.

First, let's start with the best-dressed of the evening:
Esther Lee

, Philly.com

As I flipped through the pages of ELLE's September issue recently, I came across Lanvin's ad featuring Raquel Zimmerman and Karen Elson, dressed in bright dresses with their hands up in a choreographed dance motion.

The image was a compelling concoction of the beautiful, the weird and the striking moments in life that many luxury brands chose to capture in their FW 2011 ad campaigns.

To the delight of so many puzzled readers, Lanvin released its Fall Winter campaign video, which provides more insight on the bizarre movement of the models. The video, shot by Steven Meisel, not only features the two models dancing, but it also includes designer Alber Elbaz, breaking it down to Pitbull's "I Know You Want Me."
Esther Lee

, Philly.com

The daughter of Francis Ford Coppola walked down the aisle in soft lilac Azzedine Alaïa in Southern Italy on Saturday.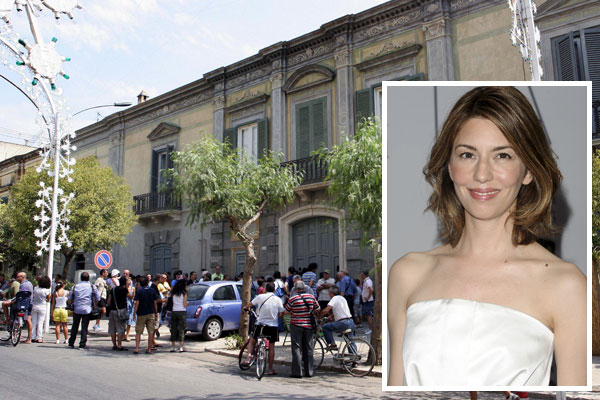 Surrounded by a small gathering of guests at her father's estate in Bernalda, Coppola, 40, said "I do" to rocker Thomas Jones.
Esther Lee

, Philly.com

One would think that after 23 years of directing fashion's most important publication, Anna Wintour would just accept that she's the sovereign ruler of all those who wear Prada. The editor-in-chief of Vogue, however, thinks otherwise.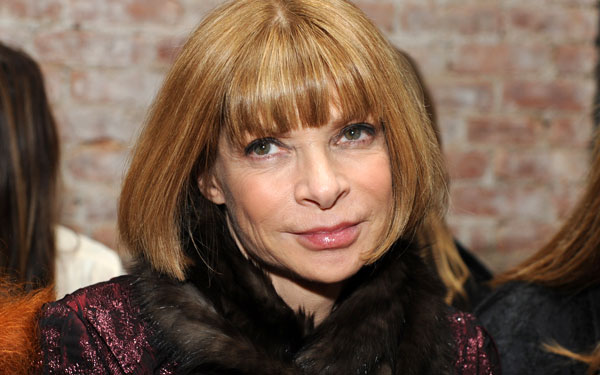 Wintour, who landed on Forbes' 100 Most Powerful Women List at No. 69, opened up to the publication on what she believes characterizes a powerful person and how she perceives herself.
Esther Lee

, Philly.com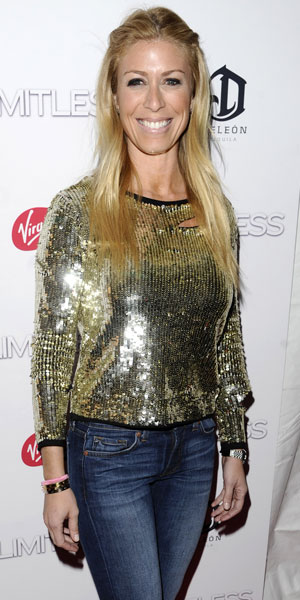 This weekend, I'm attending a wedding, and I'm starting to panic: It's Wednesday and I don't know what to wear. Do I go with the silver one-shoulder number or the ombre dress? Sound familiar, ladies? It's a dilemma we all encounter, but if only we had some help to spare us time.
Enter Emmy-Winning TV Personality Jill Martin and stylist Dana Ravich. They will be at the Nordstrom King of Prussia tonight for the I HAVE NOTHING TO WEAR! book signing and styling event.
The duo, paired with Not Your Daughter's Jeans, will showcase the latest fall styles from NYDJ, and share tips from their new style guide titled, I Have Nothing To Wear: A Painless 12-Step Program to Declutter Your Life So You Never Have to Say This Again! Here are a few helpful tips from the book they will cover:
Esther Lee

, Philly.com

Ever wonder what it's like to be in Kate Moss's shoes? Now, the possibility of owning the Vogue September Issue cover girl's vintage Miu Miu kitten heels is a reality... for the highest bidder.

Perhaps the 37-year-old British newlywed will eventually consider selling her wedding shoes too. The starting price will most likely be exorbitantly high, not because they were hand-crafted by Manolo Blahnik himself, but mostly Moss demanded he remake them an astounding five times.

The September Issue of Vogue with Moss on the cover hit newsstands on Tuesday. (AP Photo / Vogue, Mario Testino)