Archive: December, 2012
Esther Lee

, Philly.com

Forget Mad Men and Downton Abbey. TV show fashion simply will not be the same without Gossip Girl.

Six seasons ago, television's most stylish set hit primetime, luring young viewers into the scandalous inner circle of a privileged, corrupted and hyper sexually-active group of high school Manhattanites. Monday night, the show went out with a two hour special, where Gossip Girl's identity was finally revealed.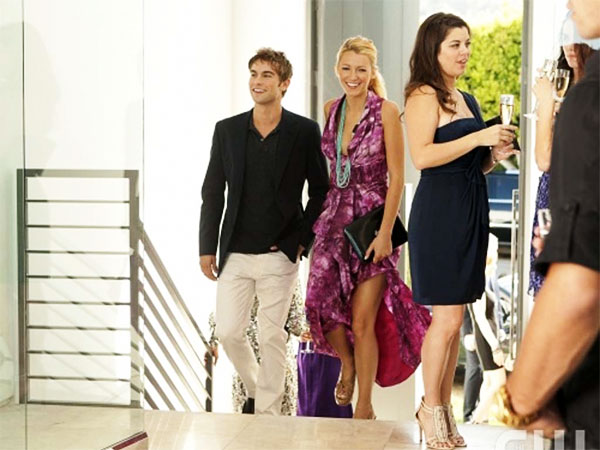 Esther Lee

, Philly.com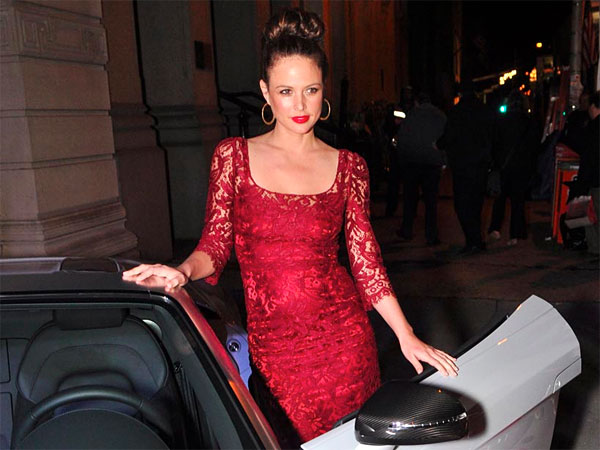 Let's talk about Josie.
The model has a following, and it isn't simply because she's stunning, which is exactly how you would describe the face of Maybelline for nearly a decade. In recent years, Maran has emerged as the unofficial spokesperson for natural makeup, gaining respect within the beauty and cosmetics industry after selling over 1 million units of her "Josie Maran Cosmetics" line on QVC. The makeup-touting masses have made it clear - that they adore her products and are clamoring for more – and naturally, Josie wants to deliver.
Esther Lee

, Philly.com
As if Urban Outfitters hasn't dealt with enough controversy this year, the Philadelphia-based retailer decided to end 2012 with a bang by issuing a holiday catalog rife with expletives.
The majority of products, which include Urban's typical offerings - flasks, sweaters, and other goods, aren't directly offensive - but the manner in which these pieces are presented is creating a level of concern from parents who don't want their children to be exposed to words that the media avoids. Candles and pillows with the words "sh-t" and "f-ck" splayed across its canvases in full have moved parents and consumers of the youthful brand to speak out against Urban's seemingly callous use of profanity. A few of the offending products include a candle resembling the Love Park sculpture, replaced by the four letter word, "F-CK," emblazoned in capital letters. There's also a simple white, stainless steel flask, that reads, "That Sh-t Cray." The phrase, made popular by Jay-Z and Kanye with the release of their collaboration album earlier this year, has become a mainstream pop culture reference and phrase used by America's youth.
We recount Urban Outfitters' tumultuous, controversial, lawsuit-laced year: In March, the retailer released a collection of offensive St. Patty's Day tees that the Congressional Ad Hoc Committee on Irish Affairs responded to stating that the shirts were "fueling stereotypes that many Irish-Americans, as well as the people of Ireland, work so hard to dispel." The retailer did not respond to requests for comment regarding the issue. That same season, the parents of an underage model served the retailer with a lawsuit involving provocative images of their then 15-year-old daughter splashed across men's tees sold by the brand.
Esther Lee

, Philly.com
Smoke cigars, sip whiskey and shop with ease. Here's a holiday shopping event that men might actually enjoy.
Guys, if you're looking for a pair of diamond earrings for your wife, fiancee or girlfriend this season, skip the long lines, havoc and stress that typically accompany holiday shopping - and sip whiskey instead. On Thursday, Dec. 13, Bernie Robbins Jewelers hosts a cigar and whiskey happy hour shopping event at the Radnor Hotel. The luxury jeweler will serve samplings of WhistlePig Straight Rye Whiskey as well as premium cigars for guests while they peruse brands like Ippolita, Hearts On Fire and Roberto Coin. And that's not it: All guests will enjoy 20% off all jewelry and 10% off watches.
Now that's a merry and manly way to shop!
Esther Lee

, Philly.com
Shopping for accessories for friends and family? Nothing makes the hectic holiday shopping season merrier than finding the perfect gift with a cocktail in hand.
Virtual personal styling service CakeStyle will host a pop up shop of its latest acessories with its founder Cecelia Myers at The Sporting Club at the Bellevue on Wednesday, Dec. 12. Guests will enjoy a continental breakfast from 8-9 a.m., lunch at 11:30 and cocktails will be served from 5:30-7:30 p.m. They will also have a chance to win a Victoria diamond necklace from Adornia.
All proceeds from the one-day event will benefit The Hamels Foundation. The event is open to the public. RSVP, here.
Esther Lee

, Philly.com
Spread warmth and cheer of this season with gifts that give back!
In the spirit of true holiday giving, we've compiled a list of stylish and fashionable products that when gifted, will leave you feeling extra warm and fuzzy this season. So give freely and with joy, because the holidays should be filled with both.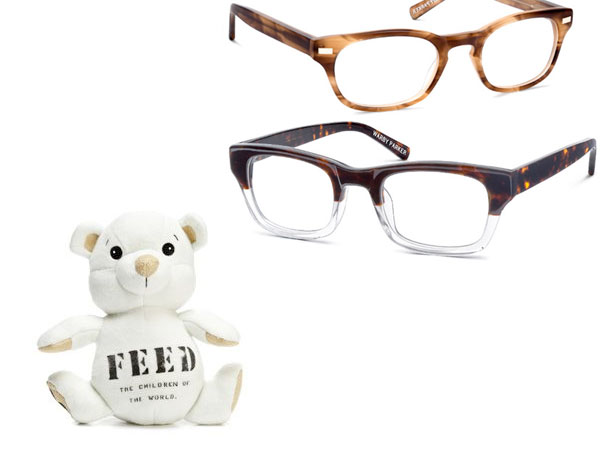 Esther Lee

, Philly.com
Already pinned as one of the most notorious fashion executives in the country, Dov Charney is in hot water, yet again. The American Apparel CEO faces a new lawsuit, this time filed by a former employee.
On Wednesday, The LA Times reported that Malibu store manager Michael Bumblis filed a suit in Los Angeles Superior Court against his former boss, alleging that he had been fired for complaining about Charney within company channels. But the accusations don't stop there.
The lawsuit includes a detailed account of how Charney, who turned up in the Malibu store for an inspection, became "visibly agitated" after he had discovered that the second floor of the store was being used as an office. To make matters worse, Charney allegedly "dove" after Bumblis, started choking him, and then proceeded to rub dirt into his employee's face. The suit maintains that Charney also used racial and homophobic slurs against Bumblis, calling him "a wannabe Jew" and a "fag."
Esther Lee

, Philly.com
It's been an eventful year for the inaugural class of Designers in Residence at Macy's Philadelphia Fashion Incubator.
Not only has the select group of five emerging designers called the Wanamaker Building their second home for the last eight months, but they were also given the unprecedented opportunity to spend their year engaged in top-notch seminars with hopes to expand and catapult their respective brands to the next level.
Now, as their residency term comes to a close, the DIRs (Designers in Residence) will reveal their all-new designs as part of a year end collection at the Rittenhouse Square location of Kembrel on Wednesday, Dec. 12 from 5-9 p.m.