Archive: November, 2012
Esther Lee

, Philly.com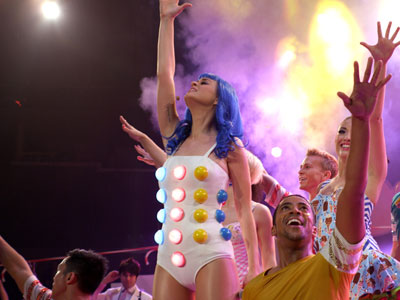 Want to smell like a Teenage Dream?
Singer/songwriter Katy Perry is the latest celebrity to sign yet another perfume deal. On Wednesday, Coty Inc. announced the pop star is developing her own line of perfumes for the beauty empire. However, this is not Perry's first foray into fragrance development. She released her line of Purr and Meow! perfumes, which is currently carried by Nordstrom, earlier this year.
Perry joins international superstars like Justin Bieber, Lady Gaga and Jennifer Lopez, all of whom have experienced immense success lauching their respective fragrance lines.
Esther Lee

, Philly.com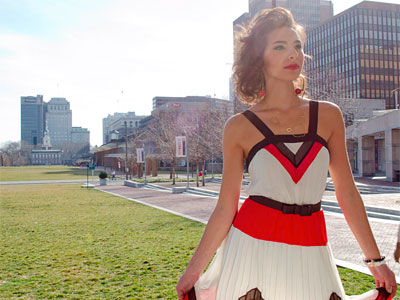 Are you a shopaholic visiting our city? A self-proclaimed fashion lover who wants to find the best boutiques filled with of one-of-a-kind finds? Whether it involves shopping, exploring or citing inspiration, we bring you these seven stylish things to do around town.
Marvel at the holiday windows along Rittenhouse Row
Rittenhouse Row
We suggest: Start at Tiffany & Co. (pictured below) and walk up Walnut. Then take a right at 18th St., and walk down Chestnut.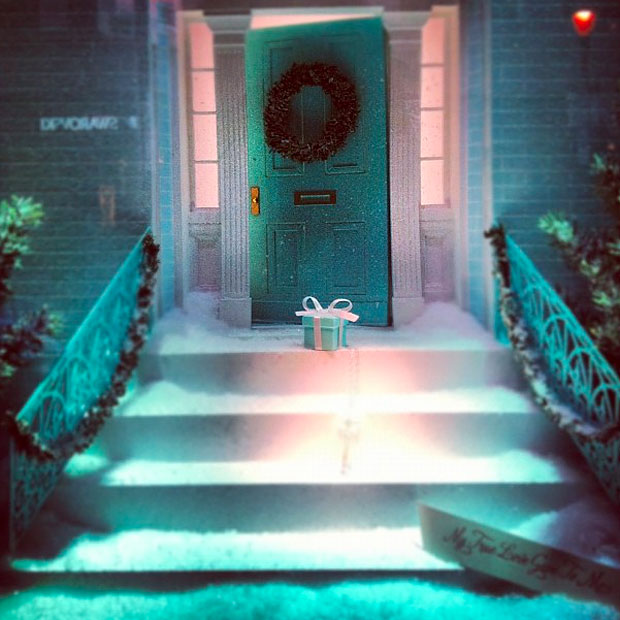 Esther Lee

, Philly.com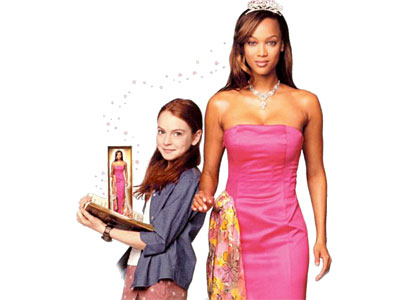 Remember when Lindsay Lohan was a role model for young girls everywhere?
Neither do we.
Before the troubled young actress starred as Elizabeth Taylor in a Lifetime biopic, she was a Disney darling, a role model with a burgeoning showbiz career. There was the 1998 remake of The Parent Trap, where Lohan played the role of identical twins, astounding viewers with her faux-British accent and natural acting chops.
Esther Lee

, Philly.com

Chris Burch is returning to his roots with the grand opening of C. Wonder in King of Prussia Mall.

The preppy brand, also the source of immense strain between the venture capitalist and his former wife, Tory Burch, offers a smattering array of whimsical, posh prints and fresh designs, averaging $50 per product. It's this price point and the C. Wonder aesthetic that lead Tory Burch to slap her ex-hubby with a countersuit several weeks ago. In November 2011, the Times printed a pointed review on how the C. Wonder store not only knocks off Tory Burch's style, but also mirrors the aesthetic of Kate Spade and other playful, preppy brands. Fashion power players like Anna Wintour and Diane von Furstenberg have made it clear that they're not all-too-pleased with J. Christopher Burch, lending support to Tory in the midst of her tumultuous legal battle with her ex.

However, C. Wonder fans and consumers think otherwise, especially after the store opened in Manhattan last holiday season attracting eager buyers and plushy sales figures. After all, the brand's offerings are cute and inexpensive, allowing the retailer to monopolize on the brewing, busy holiday shopping season.
Esther Lee

, Philly.com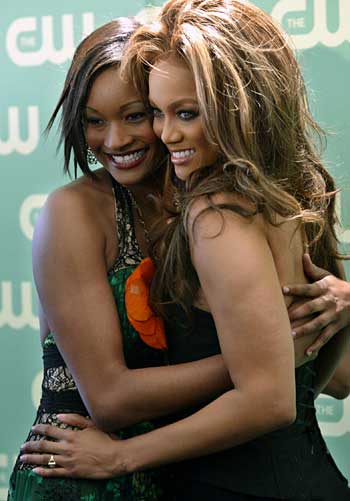 Who in Philly is practicting their best smize?
America's Next Top Model is coming to town to find its next face. And for the first time ever, men can compete for their chance to shine in the modeling industry. The hit reality TV show, now in its 20th cycle, is holding a casting call Friday, Dec. 7 from 2-5 p.m. at Barefeet Shoes at the Cedarbrook Plaza in Cheltenham.
Each contestant must be between the ages of 18-27 with height requiresments of 5'7'' and taller for women and 5'10'' and taller for men. Contestants should be prepared to show their runway walks and explain why they are the next Top Model. No previous modeling experience is required, but there are numerous requirements for those who plan on trying out.
Esther Lee

, Philly.com

Russian-born, independent dressmaker Irina Sigal moved from her native country nearly two decades ago with the goal of creating feminine designs that truly reflect the personal styles of her clients.

Now the designer, who currently operates out of Elkins Park, will open her own namesake boutique in Rittenhouse Square at 20th and Locust. In addition to her expanding RTW line, Sigal will also offer tailoring, clothing reconstruction and custom couture designs in her store.

A Philadelphia fashion community staple, Sigal currently works with several high-end local boutiques to give her line more exposure, including Joan Shepp on Walnut St. Of Sigal, Shepp says, "She is, in fact, magic. Her vision is unbelievable, old world craft." The designer's forte is specifically found in leather goods, bridal gowns and suiting dresses.
Esther Lee

, Philly.com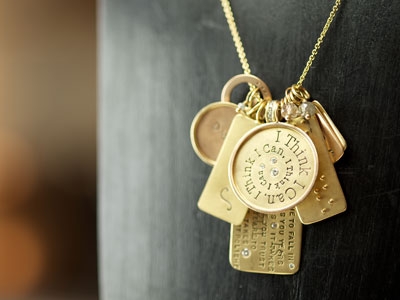 Imagine if every girl opened her holiday gift from her significant other, only to discover he's bought her exactly what she's wanted all along.
Wouldn't that be nice?
If this was applicable to countless couples across the Greater Philadelphia region, retailers would be dealing with fewer returns and thinner crowds the day after Christmas, not to mention there would be less disappointment for all parties.
Esther Lee

, Philly.com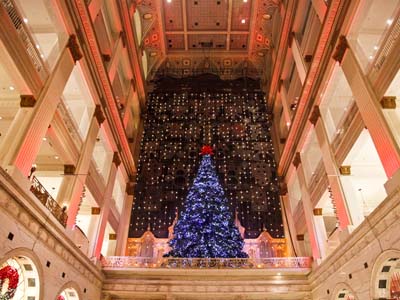 You know Christmas is coming when Macy's says so.
On Saturday, the retailer will unveil its annual holiday window with a slew of fun events for the entire family. Actor Andrew McCarthy, the Phanatic and the Young Statues will all be in the house for the festivities. Look below for a complete list of events.
1 p.m. - The window unveiling takes place on Market Street.