Archive: November, 2011
Esther Lee, Philly.com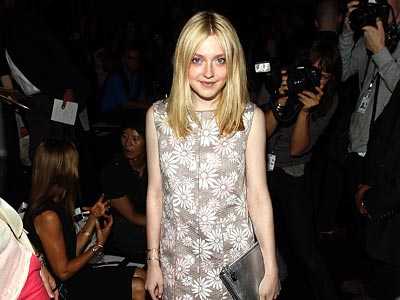 The offending advertisement: 17 year old Dakota Fanning, blankly staring into the camera lens, holding a rather large Marc Jacobs "Oh Lola!" bottle between her legs.
After receiving a series of complaints over the controversial image, the UK's Advertising Standards Authority (ASA) officially banned the Juergen Teller-shot ad campaign of Jacobs' latest fragrance.
The ASA's reasoning behind the ban was explained to the Telegraph: "We noted that the model was holding up the perfume bottle which rested in her lap between her legs and we considered that its position was sexually provocative. We understood the model was 17 years old but we considered she looked under the age of 16. We considered that the length of her dress, her leg and position of the perfume bottle drew attention to her sexuality. Because of that, along with her appearance, we considered the ad could be seen to sexualise a child."
Esther Lee, Philly.com
We've heard the allegations: Terry Richardson is a creep. Creative, yes. Nevertheless, a creep. His provocative images are revered by some, found repulsive by others, but it's his ability to capture relaxed images of his subjects that makes him a unique fashion photographer.
He is also no stranger to controversy.
In 2010, Richardson was the man behind the lens for GQ's November 2010 issue that featured Glee's Dianna Agron, Cory Monteith, and Lea Michele. The contentious spread resulted in an uproar from parents and Gleeks, who felt that the hit show's lead cast members were diverging from its squeaky-clean, on-screen images.
Esther Lee, Philly.com
She wore it on the cover of her second and final album, Back to Black.
On Tuesday, Amy Winehouse's dress sold at a London auction for 43,200 pounds (or $67,120 USD)- a whopping four times its asking price according to Kerry Taylor Auctions. The red-and-white, polka-dot, chiffon number, a creation by designer Disaya, was purchased by the Musea de la Moda, a fashion museum based in Santiago, Chile.

Left, Amy on the cover of "Back to Black." Right, Mitch Winehouse and Disaya stand by the dress at the auction site. (AP Photo)
Esther Lee, Philly.com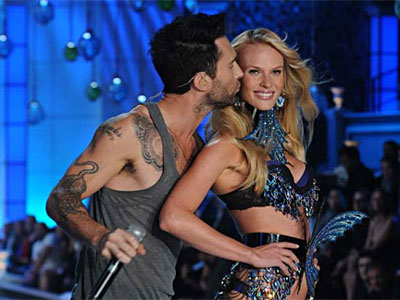 The holiday season continues with the televised premiere of the 2011 Victoria's Secret Fashion Show tonight on CBS. The actual event was held in early November at the Lexington Avenue Armory in New York City and according to reports, the show was an absolute party on the runway.
The following is a list of noteworthy moments viewers should look forward to: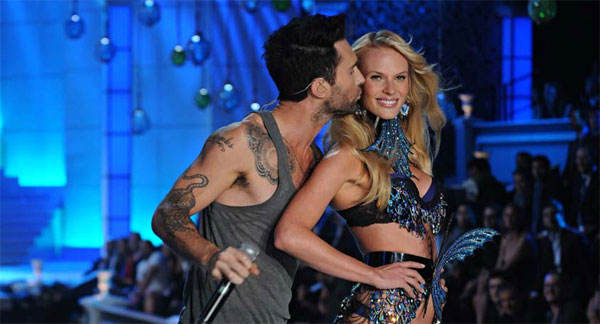 View VS Fashion Show gallery. (AP Photo)
Esther Lee, Philly.com
In April, Princess Kate Middleton walked down the aisle in a gown designed by Sarah Burton. In July, British luxury handbag company Mulberry was announced as the world's top fashion retailer. In November, Stella McCartney announced that she would present a special collection line at London Fashion Week this upcoming spring.
It has certainly been an exciting year for the British fashion scene, and one can argue that London, the capital of the UK, is also bracing itself to become the next fashion capital of the world. With that said, this year's British Fashion Awards, held at the Savoy Hotel on Monday evening, commended not only the top designers in the UK, but concurrently honored the world's most-promising figures in fashion- some emerging, some already established.

Left, Marc Jacobs with Victoria Beckham at the 2011 British Fashion Awards. (AP Photo / Jonathan Short)
Esther Lee, Philly.com
Does Marc Jacobs have a giant "Steal My Merchandise" sign stamped across his brands?
In the latest episode of fashion plunderers, at least $400,000 worth of Louis Vuitton goods were stolen at the cargo zone of Charles de Gaulle airport in Paris on Friday.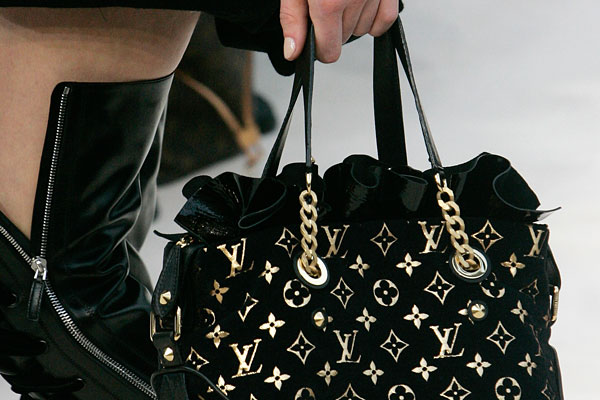 A bag by Marc Jacobs for Louis Vuitton's F/W 09 RTW collection goes for at least $3,000. (AP Photo/Michel Euler)
Esther Lee, Philly.com
So many emails, so little patience.
America woke up this morning to a steep number of retail promotional blasts in their inboxes, and the probability that the vast majority of recipients deleted these typically cumbersome emails is high. Luckily for those who overlooked these money-saving deals, I sifted through my inbox this morning, and selected the best bargains online for fashionistas who want the most mileage for their money.
So enjoy these final few hours of Cyber Monday, and thank me after your brand new Gucci booties (marked at 70% off) arrive on your doorstep later this week.
Esther Lee, Philly.com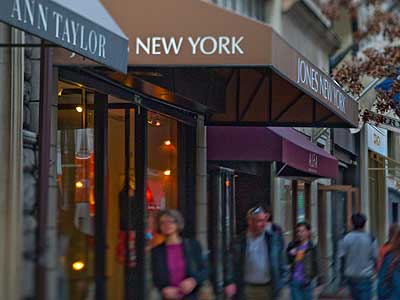 The term "Black Friday" originated in Philadelphia in the '60s, after the PPD started using the term to refer to the surge in downtown traffic from post-Thanksgiving holiday shoppers.
Some things- like the traffic on the Vine Street expressway and the unavoidable cluster of women heaving over the shoe sale at Macy's- never change. However, developing a good shopping strategy could change Philly shopper's perceptions on Black Friday- for the better. Therefore, this holiday season, add our sale-finder to your list of reasons to be thankful. We've scourged the city for the best fashion retail deals. Here are our picks from Center City to the World Wide Web.
CENTER CITY