Archive: January, 2013
Esther Lee

, Philly.com
The czar of high fashion has spoken - and he says Michelle Obama's bangs were "a bad idea."
Karl Lagerfeld appeared on French TV show Le Petit Journal to discuss Paris Fashion Week, but the conversation turned into commentary on Michelle Obama's bangs.
The creative director of Chanel, Fendi and his own eponymous line said, "I don't understand the change of hair...Frankly, the fringe was a bad idea. It's not good." He also added that she looked like an anchor.
Esther Lee

, Philly.com
Housewives and young things have these women to thank for making the tracksuit trendy. Or at the very least, publicly acceptable.
Cofounders of Juicy Couture Pamela Skaist-Levy and Gela Nash-Taylor have nabbed a book deal with Gotham Books. The book, titled "The Glitter Plan," will chronicle the beginning stages of Juicy Couture to the sale of the brand to Liz Claiborne. The story will also include insight on Skaist-Levy and Nash-Taylor's newest endeavor, Skaist-Taylor, another promising contemporary collection carried by major retailers. LA Times fashion critic Booth Moore, who wrote the first story on the two, will co-author the book. "She's part of our story and we wanted an L.A. girl to write the story," Nash-Taylor tells WWD.
Under Pam and Gela's carefree, relaxed, West Coast creative direction, Juicy's velour and terry cloth tracksuits, in an array of pretty pinks and powder blues, became more than acceptable: They became a trend - first in Los Angeles, then slowly tipping and catching on like a comfort-crazed fever throughout the rest of the country.
Esther Lee

, Philly.com
Fashionably speaking, of course.
The artwork on the cover of Justin Timberlake's single "Suit & Tie" fittingly shows the artist in a tuxedo, satin lapels and a big bow tie, while the video gets swankier with Timberlake in a three-piece suit and tux crooning his heart away. Timberlake is shown in head-to-toe Tom Ford - and it's not a coincidence or simply a matter of preference.
Timberlake has collaborated with the celebrated menswear designer to create a very fashion-focused "20/20 Experience" - the title of his new album which drops March 19. According to the release, Ford worked directly with Timberlake to accomplish the following: "Made-to-measure tailoring, including eveningwear, suiting, shirting, ties, shoes and accessories that will be a focal point of the 'The 20/20 Experience.'"
Esther Lee

, Philly.com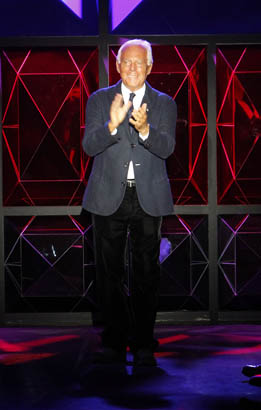 At least they have good taste?
Authorities in Romania say that five people have been nabbed in the theft of $2.6 million worth of clothes from Giorgio Armani's spring 2013 line. The stats and facts below:
- The thieves reportedly broke into Armani's Verona, Italy warehouse in December and stole more than 1,400 items.
Esther Lee

, Philly.com
Despite what it looked like when she walked on stage to accept her SAG Award Sunday evening, Silver Linings Playbook star Jennifer Lawrence did NOT rip her dress, Dior says.
The actress, who was in recovery mode after a brutal bout with pneumonia, looked as if she was wearing a one piece gown on the red carpet earlier that evening. However, Lawrence's outfit was a two piece dress: The skirt portion lifted as she walked up the stairs, revealing a sheer panel underneath. It may have appeared that she had ripped Raf Simons' beautiful creation - which would have had throngs of fashion folk (including us) screaming oh mon dieu on behalf of the French fashion house, but any material Dior Haute Couture uses is practically indestructible. And exorbitantly expensive.
Glad we could clarify that for the masses. For our list of best-dressed stars at the 2013 SAG Awards, click here.
Esther Lee

, Philly.com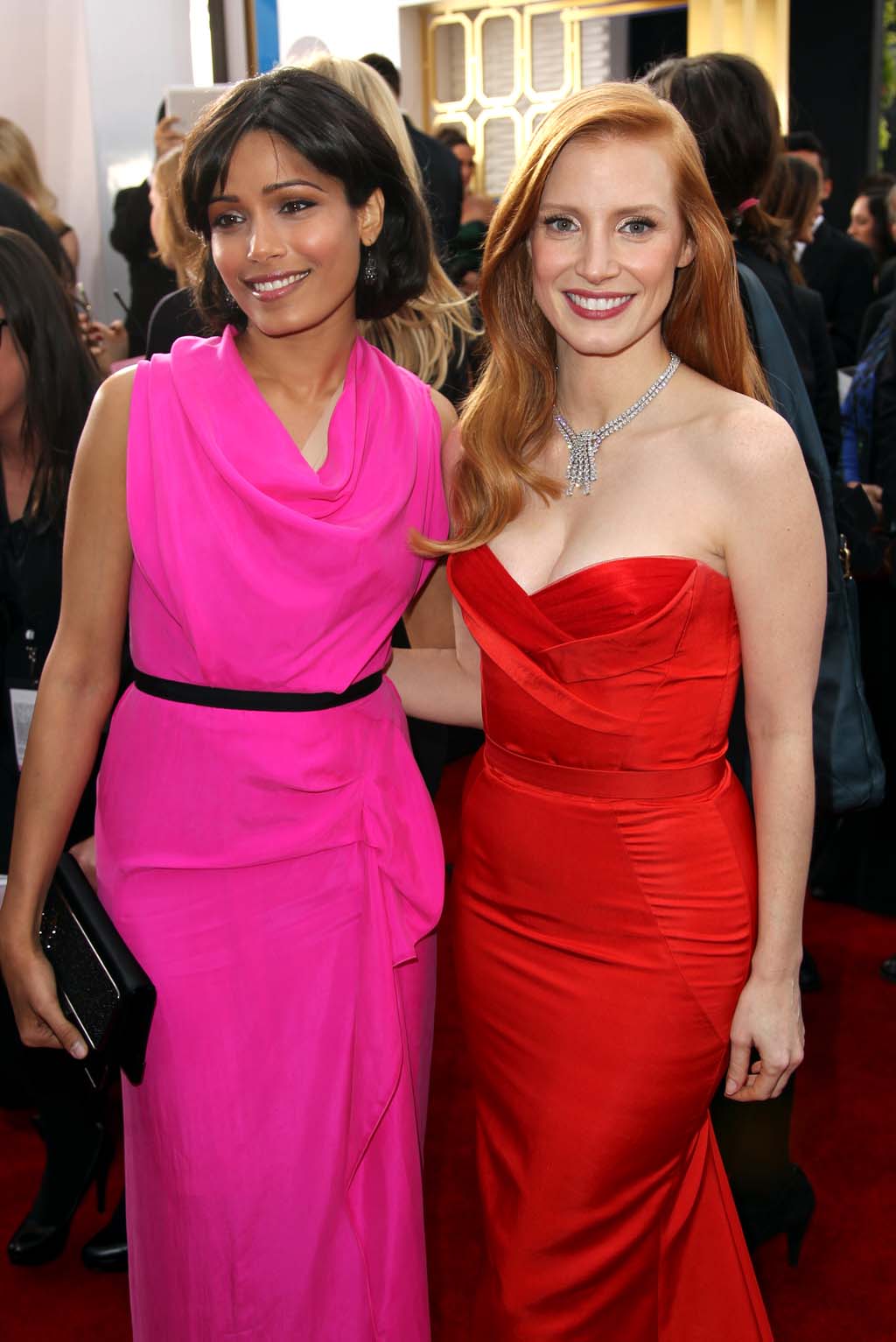 Jessica Chastain continued to make ripples on the red carpet as we're quite certain she's graced every best-dressed list possible from Sunday's SAG Awards. The star of Zero Dark Thirty looked glam in her strapless, satin, red Alexander McQueen gown. She paired the look with heels from Charlotte Olympia and Harry Winston diamonds.
We also loved Freida Pinto's bright pink Roland Mouret gown (above left). She looked like a fashionable highlighter on the red carpet - chic and sharp.
Esther Lee

, Philly.com
Because the "Shameless" star shares an unequivocal love for fashion.
In an interview published Friday, Rossum tells Daily News TV critic Ellen Gray, "Dressing up is really fun, has always been fun for me. I love fashion, I love clothes, I love having that Cinderella moment where you get to borrow something and then it turns into a pumpkin and you give it back."
The star was an instant sartorial style hit on the red carpet after she starred as Christine in The Phantom of the Opera in 2004. Since then, Rossum has become a staple celebrity at fashion weeks, making best-dressed lists left and right. She cleans up really well at appearances, although we can't say that's the case for her on-screen character Fiona Gallagher. Read more, here.
Esther Lee

, Philly.com
From blogging to designing.
It's all in a day's work for Philly-based menswear blogger Sabir M. Peele of Men's Style Pro, who's teamed up with a custom footwear retailer and released his own shoe.
"The brand reached out to me - found me on Twitter," Peele explained Thursday afternoon. "They said, 'We love your stuff, we love your site, would you be interested in doing a collaboration with us?'"