Archive: January, 2012
Esther Lee

, Philly.com
After polling over one million men worldwide, AskMen released its "Top 99 Most Desirable Women of 2012" list on Tuesday, placing Modern Family's Sofia Vergara on top.
Vergara's response? "A big thank you to all the men who desire me."
Readers were asked to base their votes on attributes they would want in a potential companion, such as brains, talent, character and of course, beauty.
Esther Lee

, Philly.com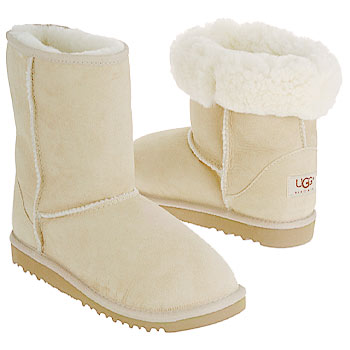 Here's an easy way to wind up in detention for students of one local middle school: Wear Uggs.
The "open-top" boot ban at Pottstown Middle School officially went into effect this morning, and if any defiant students "forgot" to switch their shoes before entering homeroom, they were handed detention slips.
District Director of Community Relations John Armato told Reuters that any subsequent violations would lead to two detentions. It gets worse: Do it three times and administrators will confiscate phones.
Esther Lee

, Philly.com
Guess who's looking for invites to New York Fashion Week?
That would be the Eagles' very own Michael Vick. And he could be front row at the Fall/Winter 2012 shows in New York next month.
A source tells the Post that Vick's publicist is currently asking around for invites to various shows. Seeing how Vick rolls, he'll probably enter Lincoln Center with an entourage and request to sit front row at these events. However, the requests could also be for his fiancée Kijafa Frink, who runs her own jewelry line, PNKElephant.
Esther Lee

, Philly.com

Swedish retailer H&M recently dropped its first-ever, 30-second, Super Bowl ad for its collaboration line with British soccer star David Beckham. It's also his debut Super Bowl ad, which is hard to believe, right?

The ad will run in the second quarter of the game this Sunday. Meanwhile, the nine-piece David Beckham Bodywear line launches Thursday, February 2 at 1,800 store locations around the world. Watch below.
Esther Lee

, Philly.com

Sunday evening marked 18 years of the Screen Actors Guild Awards, and what better way to fête the event, than in a refined and age-appropriate manner? The lovely ladies of Hollywood walked across the red carpet in an array of goddess-like, jewel-toned, nude gowns.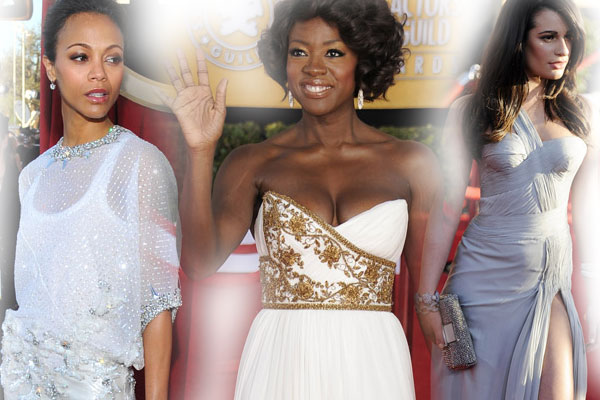 We revisit the best (and worst) dressed of the bunch.
Esther Lee

, Philly.com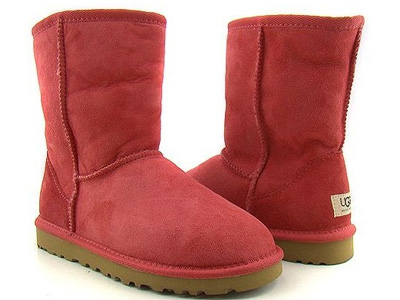 On Friday, the umbrella company of UGG Australia chimed in on the debate over the ban stating that the entire situation seemed "arbitrary."
Errin Cecil-Smith, Director of Communications of Deckers Outdoor Corporation, told us over the phone, "We think kids should be able to dress however they want as long as its school appropriate."
For school administrators to solely target Uggs "seems arbitrary," she continued. "Kids can hide their cell phones in their sweatshirts, backpacks..."
Esther Lee

, Philly.com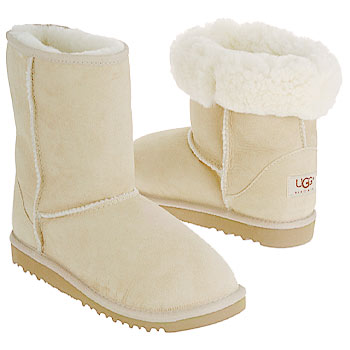 A local middle school has both parents and students tripping over their Uggs.
On Wednesday, a letter was sent home with Pottstown Middle School students announcing a ban on "open top boots" in class.
The censorship of shoes was introduced after problems caused by students, "carrying items in their boots that are prohibited in school," said school principal Gail Cooper.
Esther Lee

, Philly.com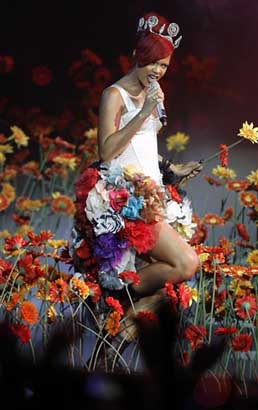 Attention, aspiring fashion designers in the UK: Rihanna wants you to dress her up!
According to AP, the star is on the hunt for new design talent on an unnamed TV show. Rihanna will mostly be involved in the behind-the-scenes production of the show, filling the role of executive producer. Furthermore, she will not be hosting.
That role goes to Girls Aloud singer Nicola Roberts.