Archive: July, 2012
Esther Lee

, Philly.com
The Council of Fashion Designers of America and Vogue announced the ten finalists for their joint Fashion Fund initiative Monday afternoon.
Hundreds of emerging designers apply for the Fashion Fund each year for the opportunity to win a six-figure cash prize. The 2011 winner was Joseph Altuzarra, who took home $300,000. Runners-up included Pamela Love and the designers of Creatures of the Wind pocketing $100,000. All three winners received business mentorships from top fashion designers and executives, and designed collaboration lines for J.Crew.
This year's finalists include:
Esther Lee

, Philly.com

Francophiles of Philadelphia, celebrate La Fête Nationale in true Parisian fashion.

Whether you're catching rays on the beach, jamming live to Zac Brown Band's "Chicken Fried," or storming the Penitentiary, we present trés chic options that will make you stand out among the sea of people.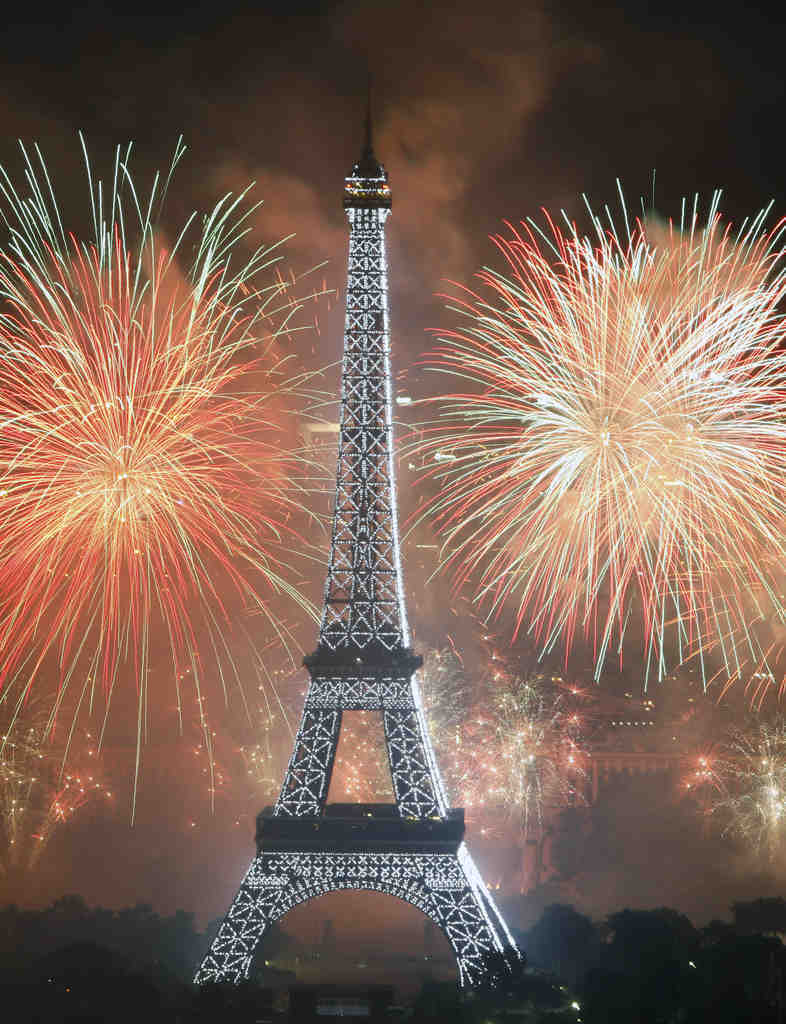 AP Photo
Esther Lee

, Philly.com

Iconic Italian fashion house Valentino has been sold to a foreign investor for 700 million euros or $857 million USD.

According to Reuters, an investment firm called the Mayhoola Group which is backed by the Quatari royal family has acquired full ownership of Valentino Fashion Group SpA. The exact details of the transaction have not been disclosed, although it has also been revealed that the M Missoni line is also part of the deal.

In a statement released Thursday, the Mayhoola Group said, "We are impressed by the work of the two Creative Directors, Maria Grazia Chiuri and Pierpaolo Piccioli, and by the management team led by Stefano Sassi." It is speculated that the wife of the Qatari Emir- a longtime and loyal customer of Valentino- heavily influenced the transaction.
Esther Lee

, Philly.com
Now locals will have the opportunity to experience British high-street fashion, too.
UK export Topshop which is known for its rocker aesthetic announced Thursday that it has teamed up with Seattle-based retailer Nordstrom. Starting September, the womenswear and accessories brand, along with its male counterpart Topman, will be sold at 14 of 231 select Nordstrom locations nationwide. King of Prussia's Nordstrom is among the chosen fourteen. Merchandise will also be available on Nordstrom.com.
In a statement released Thursday, Sir Philip Green said, "I admire what Pete and his team do at Nordstrom and I look forward to working with them to create an exciting and dynamic retail partnership." Green is the owner of the Arcadia Group, parent company of Topshop and Topman.
Esther Lee

, Philly.com
Ironically, the woman best-known for delivering fairy-tale wedding dresses to blushing brides everywhere, is parting ways with her husband of 27 years.
On Tuesday, Vera Wang's rep confirmed that the preeminent wedding designer in the business is splitting from her man Arthur Becker. Although the couple has declined to comment, the president of Wang's company Mario Grauso released the following statement earlier today: "Vera Wang and Arthur Becker have mutually and amicably agreed to separate. They remain devoted parents to their two daughters."
The two wed in 1989 at The Pierre Hotel. At that time, Wang was a design director at Ralph Lauren and Becker was a stockbroker at Bear Stearns. (Talk about blast from the past). With encouragement from her new husband, Wang opened her very first private salon in The Carlyle a year later. Since then, Wang's empire has extended across seas, monopolizing both couture bridal wear and mass collections. She's launched her own fragrance, home fashion line, and diffusion line exclusively offered at Kohl's locations nationwide, strengthening her appeal to the average consumer.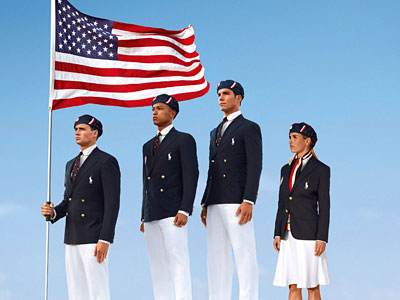 Ralph Lauren unveiled the look for this year's U.S. Olympic team. The men will wear navy double-breasted blazers, with a red and navy tie and cream-colored flat-front pants. Ladies gets a knee-length cream skirt, paired with a single-breasted blazer and a red, white and blue scarf.
Both genders are saddled with a navy beret, complete with red and white stripe.
What is with the Olympic games that make designers think berets? Will the London air be so chilly when our Olympians hit the opening ceremonies later this month that they need proper head gear? This the second time in recent Olympic history when athletes have had to wear berets: During the 2002 Winter Olympics, they wore powder blue ones. But don't berets strike you as a wee bit ... well ... French? The hat even has a vaguely militaristic vibe, which is not really how the Olympics jive. Why not go for a good ol' American hat, like a red, white and blue Stetson? Sure, that would be horribly tacky, but that's the American way, isn't it?
Esther Lee

, Philly.com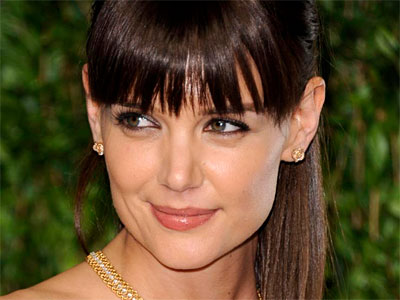 The correct answer to that question is fashion and freedom. And Katie Holmes' intention to execute this newfound lifestyle is not a recent development.
Six weeks prior to serving Tom Cruise with divorce papers, Holmes sat with ELLE Magazine to primarily discuss her fashion line Holmes & Yang. Foreshadowing the split in the interview which was previewed by Page Six on Thursday, Holmes stated, "I'm starting to come into my own," adding she was entering a "new phase" in her life.
The 33-year-old actress and mother said to the publication in mid-May, "I definitely feel much more comfortable in my own skin. I feel sexier. I think in my 20s, it's like you're trying too hard to figure everything out." Holmes' ease with herself certainly shows in the August issue of ELLE, which went from a solid feature to scorching-hot commodity after last Friday's earth-shattering entertainment news. We wouldn't be surprised if this turns out to be ELLE's best-selling issue in 2012.
Esther Lee

, Philly.com

Once upon a time- or more like several years ago- an underage call girl named Zahia Dehar found herself embroiled in scandal. At the age of 16, Zahia had a rendezvous with France's star soccer player Franck Ribery who was 28 at the time. One year after the encounter, Ribery's fellow athletes Sidney Govou and Karim Benzema allegedly paid the teen prostitute large sums of money in exchange for sex. When faced with the accusations, Ribery admitted to sleeping with Dehar insisting he did not know her age at the time. Charges against the three elite European soccer stars were dropped, although disgrace still lingers over their heads.

Capitalizing on her sudden infamy, Dehar went on to cover Vanity Fair Italia and V Magazine. Her interests in fashion bubbled over to the design realm, as the infamous sex symbol decided to start her own lingerie line financially backed by Hong Kong-based fun First Mark Investments. Karl Lagerfeld shot the official photos for her press kit, although her first show revealed how inexperienced Dehar was in the industry.

On Monday evening, at age 20, Zahia Dehar revealed her second lingerie collection at Paris Couture Week. So what are your thoughts on attempt No. 2: Tasteful or tacky?