Esther Lee

, Philly.com
1616 Walnut Street won't be the same.
With its lease up in September, designer boutique Joan Shepp is indeed moving from its current location, co-owner Ellen Shepp confirmed Wednesday morning.
"They are renovating the building," she says of property owners who manage the 24-story historic high-rise known as the 1616 Building. Although Shepp admits that she was initially reticent and weary of the change, she's now embracing the move as a "really posititive" adjustment.
Esther Lee

, Philly.com
Beauties want to look their best on Valentine's Day. So where to begin? We share five tips with our readers to help boost confidence for an evening full of love and loveliness.
Pack that pout with color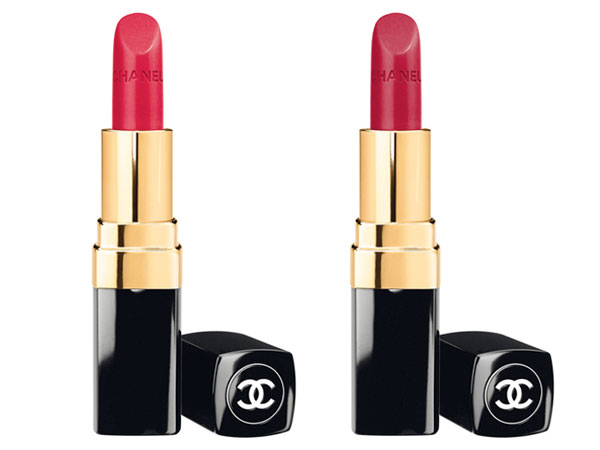 Esther Lee

, Philly.com
It was one of the more memorable ads from Sunday night's Super Bowl broadcast.
Matthew Terry – with his smoldering face, chiseled abs and rock-solid physique, clad in nothing but a pair of skintight briefs – had viewers buzzing over the steamy 30-second Calvin Klein Underwear ad that aired during the third most-watched program in television history.
Unlike the flood of viewers who took to their Twitter accounts to call the Calvin Klein Concept ad and its star "sexy," the 21-year-old has another word to describe it:
Esther Lee

, Philly.com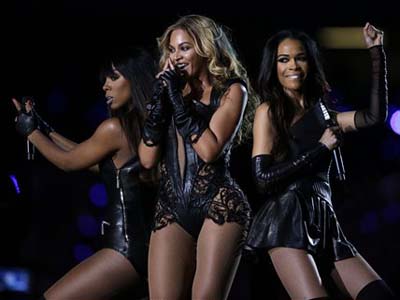 She put a relatively unknown designer on the world's stage Sunday evening.
The leather concoction Beyonce was immortalized in during her Super Bowl performance was the result of hours of hard work by designer Rubin Singer. "It's the biggest moment of my career," he told New York Times fashion critic Cathy Horyn who shared a sketch of Bey's costume via social media as soon as the artist took to the stage. A favorite of Beyonce when it comes to stage matters, Singer also designed the looks for Beyonce's 120 backup dancers and Michelle Williams. Kelly Rowland wore Emilio Pucci.
By the numbers, it took 2 months of planning, 5 fittings, 14 workers and over 200 hours of labor to complete the costume comprised of a black leather bodysuit, motorcycle jacket and skirt. The New York-based designer was also backstage Sunday evening to ensure that "everything was perfect for the big night," he stated in the release.
Esther Lee

, Philly.com
Remember "In Her Shoes" - the Jennifer Weiner book-turned-film centered around two Rittenhouse Square sisters played by Toni Collette and Cameron Diaz? Well finally, someone in this city has decided to open a shoe boutique with that name.
Meet Abbie Hoffman, a local who's spent the last thirty years at a manufacturing company. After a short hiatus from her previous career, Hoffman has decided to pursue a new path based on one of her great passions in life: Shoes.
"I loved the movie," said Hoffman Friday afternoon, the day of her boutique opening. However, it was more subconscious than intentional that Hoffman named In Her Shoes by the movie title. "I guess it just stuck," she said.
Esther Lee

, Philly.com
Navy Yard-based retailer Free People has debuted its first online miniseries starring "Girls" actor Christopher Abbott - looking to appeal to its target demographic of hip young things.
Abbott, who plays Marnie's former flame on the HBO show, portrays a musician (yet again) in the short titled, "Roshambo." His character meets up with his ex-girlfriend, played by real life model Sheila Marquez, for an afternoon full of smooching and shopping (in a Free People boutique obviously) in Brooklyn.
The company will continue to release these shorts in the next year.
Esther Lee

, Philly.com
The czar of high fashion has spoken - and he says Michelle Obama's bangs were "a bad idea."
Karl Lagerfeld appeared on French TV show Le Petit Journal to discuss Paris Fashion Week, but the conversation turned into commentary on Michelle Obama's bangs.
The creative director of Chanel, Fendi and his own eponymous line said, "I don't understand the change of hair...Frankly, the fringe was a bad idea. It's not good." He also added that she looked like an anchor.
Esther Lee

, Philly.com
Housewives and young things have these women to thank for making the tracksuit trendy. Or at the very least, publicly acceptable.
Cofounders of Juicy Couture Pamela Skaist-Levy and Gela Nash-Taylor have nabbed a book deal with Gotham Books. The book, titled "The Glitter Plan," will chronicle the beginning stages of Juicy Couture to the sale of the brand to Liz Claiborne. The story will also include insight on Skaist-Levy and Nash-Taylor's newest endeavor, Skaist-Taylor, another promising contemporary collection carried by major retailers. LA Times fashion critic Booth Moore, who wrote the first story on the two, will co-author the book. "She's part of our story and we wanted an L.A. girl to write the story," Nash-Taylor tells WWD.
Under Pam and Gela's carefree, relaxed, West Coast creative direction, Juicy's velour and terry cloth tracksuits, in an array of pretty pinks and powder blues, became more than acceptable: They became a trend - first in Los Angeles, then slowly tipping and catching on like a comfort-crazed fever throughout the rest of the country.