Archive: February, 2012
Esther Lee

, Philly.com

Was there anyone who illuminated the Staples Center, brighter than Adele on Sunday evening? Didn't think so.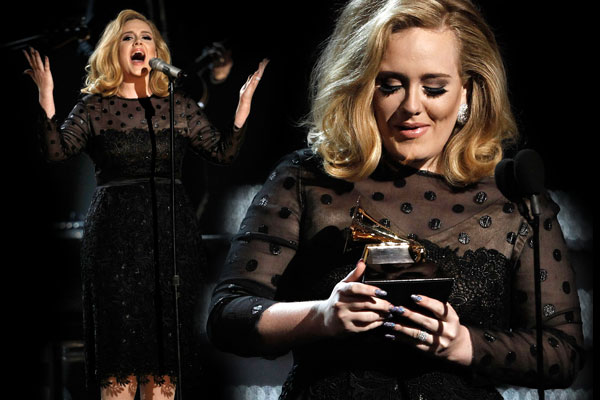 AP Photos, Staff Illustration
The singer, who swept the 54th Annual Grammy Awards with her performance and presence, looked radiant in a custom-designed, 3/4 sleeved gown by Giorgio Armani. The black number was stitched with mesh and embellished with sequins, cinching at her waist to accent her physique.
Esther Lee

, Philly.com

Marc Jacobs. It's a name fashionistas register immediately.

However, for the South Park fans who aren't quite style-savvy, "Muscle Man Marc" wants to say hello.

The designer, who made an "appearance" in a November episode of the Comedy Central hit cartoon, is paying his respects to creators Trey Parker and Matt Stone by designing T-shirts featuring characters from the show.
Esther Lee

, Philly.com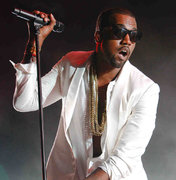 It seems like a level-headed Kanye West did tweet the truth in his epic Twitter rant last month.
West will reveal his second collection at Paris Fashion Week in March, confirms his PR agency to WWD.
His line, previously named dW by Kanye West after his mother Donda West, is now an eponymous label that will show at 9 p.m. on March 6. The shift was explained in his Twitter novel: "The name of the line is Kanye West not DW... The Dw was a design element placed on the invite in homage to my mom."
Esther Lee

, Philly.com

Anna Wintour's usually not one to receive a fashion beat-down.

Unless it's from the Republican National Committee.

On Tuesday, the RNC released a promotional video bashing the Obama campaign for holding hands with fashion's elite through its Runway to Win intiative.
Esther Lee

, Philly.com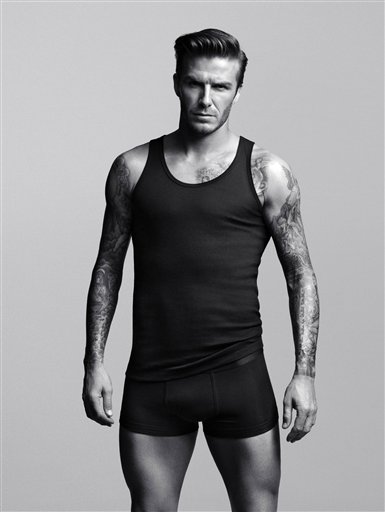 Beckham, bashful?
Apparently the British soccer star blushed when his 30-second David Beckham Bodywear for H&M ad debuted in the 2nd quarter of the Super Bowl.
He told Ryan Seacrest on Monday: "I'm very shy. Yesterday, when we were watching the Super Bowl in a room of about 20 people, it came on and I actually didn't know where to look. It was kind of embarrassing."
Esther Lee

, Philly.com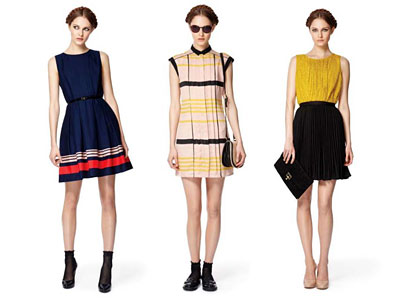 On Sunday morning, I woke up to a text from a friend recounting her Jason Wu for Target experience. It read, "Omg esther I fought some b--ches to get some of the jason wu dresses I wanted..."
In her defense, any girl who's been anticipating this line since its announcement in October probably knew exactly what she wanted, and had to show some level of aggression to get it.
After all, remember the disaster that was Missoni for Target? What self-respecting fashionista eying Wu's poplin dresses, Milu-adorned totes and sheer-paneled blouses would just stand there and lose a shot at this limited-edition collection?
Esther Lee

, Philly.com
Although those "positive energy" prayers didn't quite work out for Tom Brady on Sunday, F-bomb dropping Gisele Bündchen should be thrilled with this news.
Once again, the Brazilian super secured the No. 1 spot on a "world's richest models" list. Last year, she topped Forbes' World's Top-Earning Models list for the seventh year in a row. On Monday, she beat Kate Moss, Heidi Klum and Tyra Banks to secure the top spot on the Daily Mail's list.
However, unlike other models, much of Gisele's fortune- estimated at £96m ($151.8m USD)- comes from opportunities beyond endorsement deals.
Esther Lee

, Philly.com

Ready, get set... Run.

The Jason Wu for Target collection launches Sunday morning, and if you're wondering what exactly to expect, view the gamine-chic line below.

We are obsessed with the poplin dress, scalloped skirt and sheer blouses. The best part of the entire line? It's cost-effective and designed for the everyday woman.