Archive: June, 2012
Esther Lee

, Philly.com

Writers worldwide, Hollywood moguls and fans of the romantic comedy were reminded of Nora Ephron's engaging sense of humor and influence upon her death from leukemia at the age of 71 on Tuesday. Philly-based author Jennifer Weiner tweeted, "Heartbroken about Nora Ephron. CRAZY SALAD one of first books I read as young woman that made me think I could be a writer, too." Another local writer and film critic Carrie Rickey lamented, "Heartburn, heart broken: Nora Ephron has cracked her last joke." Read her full obit here. Even fashion folk like Diane von Furstenberg shared with her followers, "Nora Ephron, talented, wonderful writer and director has left us...will miss her strength, fragility and humour !" We remember Ephron with ten of her best quotes, below.

1. "I try to write parts for women that are as complicated and interesting as women actually are."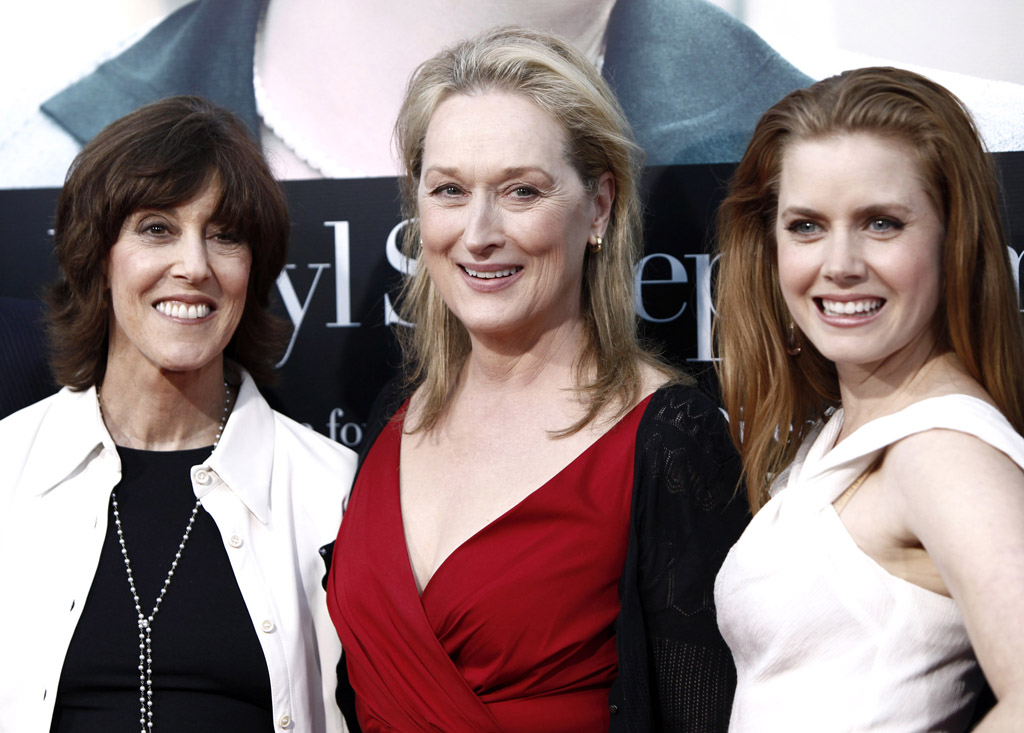 Esther Lee

, Philly.com

Fashion's princess Margherita Missoni married her Italian race car driver beau Eugenio Amos this weekend in Brunello, Italy.

The 29-year-old Missoni brand ambassador wore two versions of her custom-designed, long-sleeved, Giambattista Vali couture gown made with Missoni silk- one in white for the formal church ceremony which she paired with a veil and tiara. The other in blush, accented with a floral headpiece for the reception.

Guests included Mario Testino, Carine Roitfield, Charlotte Olympia Dellal, Franca Sozzani and Stefano Tonchi. Also attending the festivities at the estate was Suzy Menkes who said, "the bucolic party in the Varese countryside looked like a chic remake of Frederico Fellini's "La Strada.' " Menkes added details of "illuminated bales of hay" and a "mystic fortune teller" to fuel our envy add background to the picture-perfect, all-too-romantic, Italian countryside wedding.
Esther Lee

, Philly.com

Bryn Mawr resident Beth Shak, fondly known as "the lady with a thousand shoes" is facing a hefty lawsuit from her ex-husband.

52-year-old Daniel Shak, a wealthy, hedge-fund manager who filed the lawsuit for a 35 percent portion of his ex-wife's 1,200 pairs of designer heels, claims he knew nothing about the shoes. He believes that his professional poker-playing, former wife amassed her collection of Louboutin and YSL pumps in a secret room, which she kept hidden from her then-husband in their $7.5 million Fifth Avenue apartment.

The two separated three years ago. Beth has since shared her massive collection of soles with numerous media outlets- including the Inquirer and Daily News- also opening up her home to MTV's Cribs. Beth's collection is the largest private collection in the country according to Thierry Daher. Her obsession even landed her in the documentary God Save My Shoes. Her coveted collection includes 700 pairs of Louboutins, and an additional 500 pairs of Jimmy Choos, Lanvin flats, YSL pumps and Manolo Blahnik kitten-toed heels.
Esther Lee

, Philly.com
Doo-Ri Chung is parting ways with the fashion house she founded in 2001.
There is no explanation for her abrupt departure yet, but WWD reports that the Tharanco Group which owns Doo.Ri, "wishes Chung well in all her future endeavors."
Sounds a bit chilly and suspect if you ask us. The Korean-American designer is coming off a hot year first with a collection for Macy's Impulse line. The First Lady also wore one of Chung's gowns to a State Dinner last fall.
Esther Lee

, Philly.com

The stylish star of Oliver Stone's dark, upcoming, drug-trafficking thriller has been tapped as the face of Gucci's newest fragrance Gucci Première.

The Italian fashion house's creative director Frida Giannini says, "Blake's unique style and charisma brings that allure to life in a very contemporary way." Giannini cites old Hollywood glamour and its leading ladies as her inspiration for Première.

The campaign was shot by Mert Alas and Marcus Piggott. She joins the likes of James Franco, Chris Evans and Evan Rachel Wood for her very first fragrance campaign.
Esther Lee

, Philly.com
Is Mulberry's fall ad campaign a tribute to the late Maurice Sendak?
WWD calls the fantasy-themed campaign "a cross between the Muppets and 'Grimm's Fairy Tales.' " However, we see the ads as an ode to "Where the Wild Things Are" author Sendak, who passed away this spring.
The campaign, which stars Lindsey Wixson and two tall furry beasts, was shot by Tim Walker in England's Blackheath Forest. "Ever since I was a little boy, I hoped to see a monster in the woods. Now, we all get to," he says. Art director Ronnie Cooke Newhouse added, "The campaign is an interpretation of dreams and fears."
Esther Lee

, Philly.com
In fashion, whenever a new creative director steps in, changes are implemented as much as they are expected. However, the name of the company typically stays the same.
On Wednesday, Yves Saint Laurent confirmed to WWD that new creative director Hedi Slimane intends to change the name of the French fashion house to Saint Laurent Paris.
"All creations from the Couture House, starting with the Spring-Summer 2013 collections by Hedi Slimane, will carry the name Saint Laurent," the house said in a statement released to the media. This means that the Yves or the Y in the YSL logo and Yves Saint Laurent name will be removed, ushering in a new era of re-branding intended to revamp the ailing fashion house. However, beauty and cosmetic products, as well as shoes, handbags and all accessories will still bear the YSL moniker.
Poll: Which name do you prefer?

(226 votes)
Esther Lee

, Philly.com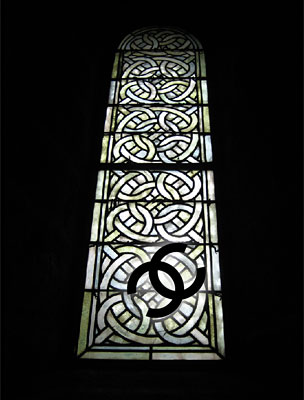 The news of a French queen's 16th century pin mysteriously turning up in a toilet brought a culturally-stimulating element to my otherwise insane morning. And if your minds function anything like mine, you probably thought to yourself upon first glance at Catherine De' Medici's 4-inch hairpin, that those interlocking C's look remarkably similar to the Chanel logo.
So in today's round of truth or fiction: Did Coco Chanel cop her iconic symbol from the Medici family and pass it off as her own? As much as I appreciate a good historical scandal, I'm here to dispel this myth.
According to Chanel microsite Culture Chanel, those iconic, interlocking C's featured on the French fashion house's quilted lambskin purses, actually finds its origins in the stained glass windows of an Aubazine chapel. Which still leaves us wondering what those C's on the hairpin represent. According to Fontainebleau Palace's conservator Vincent Droguet, it stands for "Catherine," as in 16th century France's ruthless, power-hungry queen, who happened to share a keen appreciation for baubles and architecture.