Archive: April, 2012
Esther Lee

, Philly.com
Kate Middleton lightened up a dreary, bleak London day in a gray Matthew Williamson number on Wednesday. The style-setting royal wore the piece to the UK premiere of "African Cats" alongside her hubby.
Green and yellow jewels embellishing her neckline and sleeves cheerfully popped out on what would have been an otherwise-bland outfit choice. She paired the piece with slate-gray pumps and a matching clutch.
Middleton was also accompanied by an unusually-deep tan and of course, a dapper Prince William, who shielded his wife from the rain.
Esther Lee

, Philly.com

Imagine the world's most-influential people piled in to one room for an evening.

The TIME 100 Gala- celebrating the publication's 100 Most Influential People in the World- was held Tuesday night in New York City. Guests included fashion taste-makers like Marchesa's Georgina Chapman, Top Model's Tyra Banks, Rihanna, Claire Danes, Spanx founder Sara Blakely and FEED Project's Lauren Bush. (Side note: Bush recently tied the knot to all-American designer Ralph Lauren's son, David. She now goes by the name Lauren Bush Lauren. How great is that?)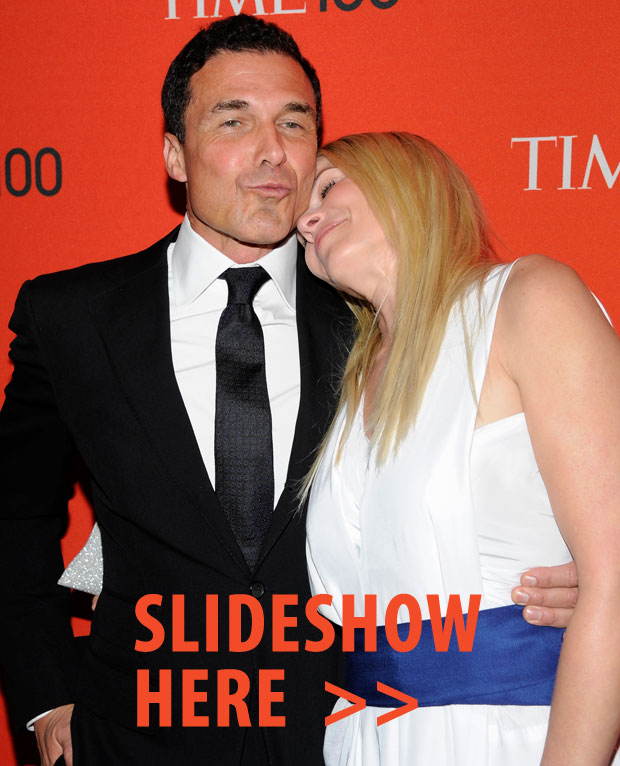 Esther Lee

, Philly.com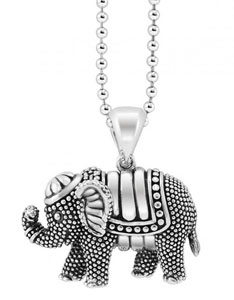 Deep Impact and Spanglish star Tèa Leoni was spotted shopping around Rittenhouse Square Thursday afternoon with her daughter Madelaine West (father is X-Fiiles actor David Duchovny).
The actress was in town for a UNICEF-related event- Leoni is a Goodwill ambassador. The mother and her 13-year-old daughter stopped into LAGOS (1735 Walnut St.) to pick up a few items from LAGOS' new Rare Wonder collection. Tèa selected the elephant pendant while her daughter went for the seahorse.
At $295 per pendant, each of the Rare Wonder designs has its own meaning- the elephant symbolizes strength while the seahorse encourages its wearers to be different.
Esther Lee

, Philly.com

It's been several years since MTV's "The Hills" and "The City" went off air, but Whitney Port continues to prove that her interests in fashion and clothing design are not exclusive to her reality-TV show days.

On Thursday, the 27-year-old star, designer and author attended a garden tea party at Apricot Lane Boutique in Suburban Square in Ardmore.

This was Port's very first visit to Philadelphia, as she was in town to promote the launch of her new, budget-friendly fashion line, WE by Whitney Eve, which combines signature styles from her original Whitney Eve collection with a more modern appeal. WE by Whitney Eve will only be sold at 30 locations across the U.S., starting exclusively with Apricot Lane. If you're far-removed from a boutique location, visit the website.
Esther Lee

, Philly.com
Wednesday morning, TIME released its "100 Most Influential People in the World" list. Ask me why this is worth noting, and I'll tell you that this annual compilation of politicians, musicians, scientists, and fashion industry heavyweights is one I grew up consuming- devouring, actually.
Like every year, the chosen ones of 2012 include an eclectic mix of worldwide movers and shakers. Where 2011 featured a fiery hot Lady Gaga as one of its "Most Influential," 2012 highlights edgy Rihanna and sweet Adele.
Also included as a "Most Influential" is Spanx founder Sara Blakely, 41, who was recently profiled by Forbes as the youngest billionaire on its list. And of course, those formidable, photogenic and fashionable Middleton sisters- one, the future Queen of England; the other, revered for her rear.
Esther Lee

, Philly.com

"I designed this scent and bottle with my Barbz in mind, life-sized Barbie Nicki Minaj said on her latest project. In hot pursuit of her fellow chart-topping peers Justin Bieber, Taylor Swift and Beyonce, Miss Minaj announced plans for her very own fragrance.

On Tuesday, the "Pink Friday" album artist signed an exclusive prestige fragrance licensing agreement with Give Back Brands, LLC., the same group that launched Bieber fever's ridiculously successful "Someday" fragrance. J.B.'s perfume topped all fragrance launches in 2011 and is furthermore, the most-successful celebrity scent to-date. Give Back Brands' Co-Founder Robert Hollander says, "We anticipate her [Minaj's] signature fragrance will generate tremendous appeal and excitement amongst consumer and retailers."

Minaj calls the venture, "another extension of my creative expression." After all, she's clearly steering her interests towards the beauty industry and certainly has the boom da boom boom fan base to promote her products in an interesting number of ways. Nicki will be involved through the process of developing her scent- from packaging to advertising.
Esther Lee

, Philly.com
After seven years of co-habitating, raising a family, and remaining Hollywood's preeminent "It" couple, Angelina Jolie and Brad Pitt are finally engaged. Now that the looming question of marriage has been addressed, we ask two remaining questions: What are the details on Pitt's proposal? And how beyond-fabulous is Jolie's new bling?
We answer the latter-- In typical Brangie center of the universe fashion, Jolie's ring shines at 16-carats, estimated in value at $500,000 reports US Weekly. The center stone is a 7-carat emerald-cut diamond. Meanwhile, an additional 9 carats of emerald-cut diamonds surround the band of the ring. Significance to be explained.
Meanwhile, it seems that Pitt put much thought and care into the creation of the ring. Jeweler-turned-household name Robert Procop (lucky guy) told reporters that he spent a year designing the ring with Brad, adding that the unique shape of the ring was set to accentuate Jolie's lean, slender fingers. For her debut as the future Mrs. Brad Pitt, Jolie wore a silk, ivory L'Agence blouse, wide-legged pants and a rather stunning piece of jewelry on her left ring finger at an exhibit tour.
Esther Lee

, Philly.com
For years, I questioned Scarlett Johansson.
My disdain was namely based on her acting skills, which I simply could not respect for a number of reasons. There was Match Point in which she was just plain awful; Then, she botched the lead character in a film based on one of my favorite books, The Nanny Diaries. When it came to her personality, I couldn't appreciate her "droll" sense of humor. And yes, I admit, there was that tinge of envy-turned-bias against the blond bombshell who dated Josh Hartnett in his glory days.
This morning I read what I believed was yet another generic profile on the actress. It actually turned out to be a rather candid and compelling interview with a star, whose tumultuous personal life was paraded before millions of fans and critics in a rather humiliating manner. It was an odd moment for me- to feel compassion for ScarJo, and beyond that, to feel empathy. By admitting vulnerability and brokenness, Johansson gave readers a reason to connect with her through the healing process.