Archive: March, 2012
Esther Lee

, Philly.com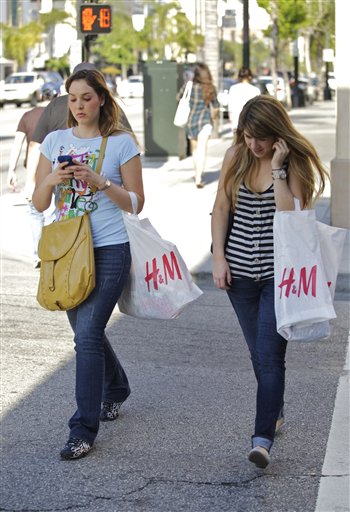 Fashion lovers, listen up and get ready to spend.
Earlier this week, speculation over what exactly is brewing at the Hennes & Mauritz headquarters intensified after reports broke that the retailer is working on a luxury brand.
On Thursday, H&M's CEO Karl-Johan Persson announced that the company plans to open a number of freestanding shops in early 2013. Without confirming whether these shops will target the luxury market, he stated, "The new chain of stores will be independent and complement the other offerings from the groups."
Esther Lee

, Philly.com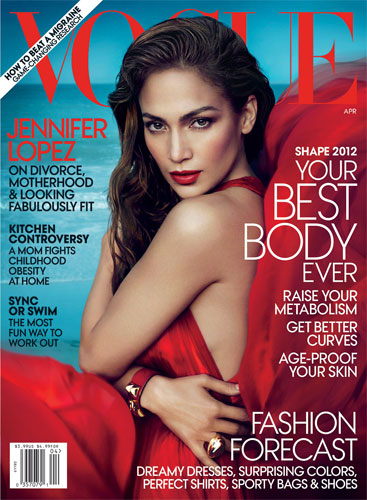 In the April Shape issue of Vogue, a Manhattanite (Manhattan + socialite) mother writes a detailed account on the extreme measures she takes to regulate her then six-year-old daughter's diet. Dubbed the "worst Vogue article ever" by Jezebel, "Weight Watchers" by Dara-Lynn Weiss has not only landed the mother with a gargantuan pile of parental feedback and criticism, but also a book deal.
The agreement, which was negotiated between David Kuhn and Marnie Cochran according to Media Bisto, gives Weiss the green light to pen a memoir for Random House's Ballantine sector. The book will provide a detailed account on how Weiss helped her daughter Bea fight obesity and lose weight. Speaking of traffic lights, Bea's diet was based on a childhood weight loss program called Red Light, Green Light, Eat Right by Dr. Joanna Dolgoff.
The actual program itself is not an issue. If you take a look at the sample nutrition plan, each child is given a specialized, personalized breakdown on what he or she is to eat per week. The purpose of Red Light, Green Light is to empower children, and Dolgoff specifically emphasizes to parents that reminding a child of his or her diet in public will have detrimental effects on the child. However, in Weiss' case, this is exactly the route she took.
Esther Lee

, Philly.com

Mint-green, azure, papaya pants, color-blocked shoes, corked wedges, white blazers... storefronts across the city are screaming, spring!

Last fall, designers revealed their spring 2012 collections with pops of bright color and interesting prints and patterns. Now, local retailers have translated these runway trends through their visual displays, providing a more tangible, accessible look and feel for what's hot this season. On the day our spring fashion spread launched, I felt inspired by what I saw in the Inquirer and on Philly.com Style. So, that afternoon, I ventured around Rittenhouse Square to snap spring-storefronts a la instagram. See my favorites, below.

Joan Shepp
1616 Walnut Street
Esther Lee

, Philly.com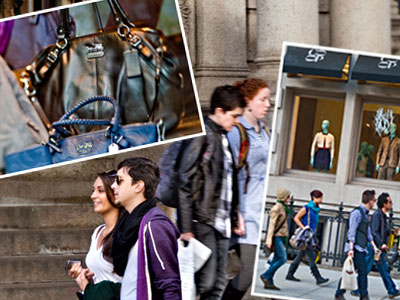 It's back to Chesnut Street for Knit Wit!
The fashion-forward retailer announced Friday that it was moving its 1718 Walnut Street store to 1729 Chesnut Street this summer.
This is actually a move back to Chestnut for Knit Wit, which was founded in 1967 at 1020 Chesnut Street. Of all the department and women's specialty stores that existed in the '60s in the City of Philadelphia, Knit Wit is one of two clothing boutiques that remain.
Esther Lee

, Philly.com
In this week's episode of Fashion Feuds, one of the world's most-revered designers goes up against a media trifecta.
On Friday, Karl Lagerfeld delivered several punches in a harsh tirade against Tina Brown in the concluding minutes of an hour-long presser in Tokyo, reports WWD.
Why Tina, one might ask?
Esther Lee

, Philly.com

More than 350 guests flooded the White House Wednesday evening for the largest State Dinner of President Obama's term thus far. The affair feted British Prime Minster David Cameron and his wife, Samantha.

AP Photo
For this occasion, the fashionable First Lady Michelle Obama opted for a floor-length dark blue gown by Marchesa. In October, Michelle wore a gown by Korean-American designer Doo-Ri Chung when the U.S. hosted a State Dinner for South Korea's First Couple. No coincidence there.
Esther Lee

, Philly.com

The cast of The Hunger Games made their way to premiere No. 2 in London Wednesday, and they sure slayed it, once again on the red carpet.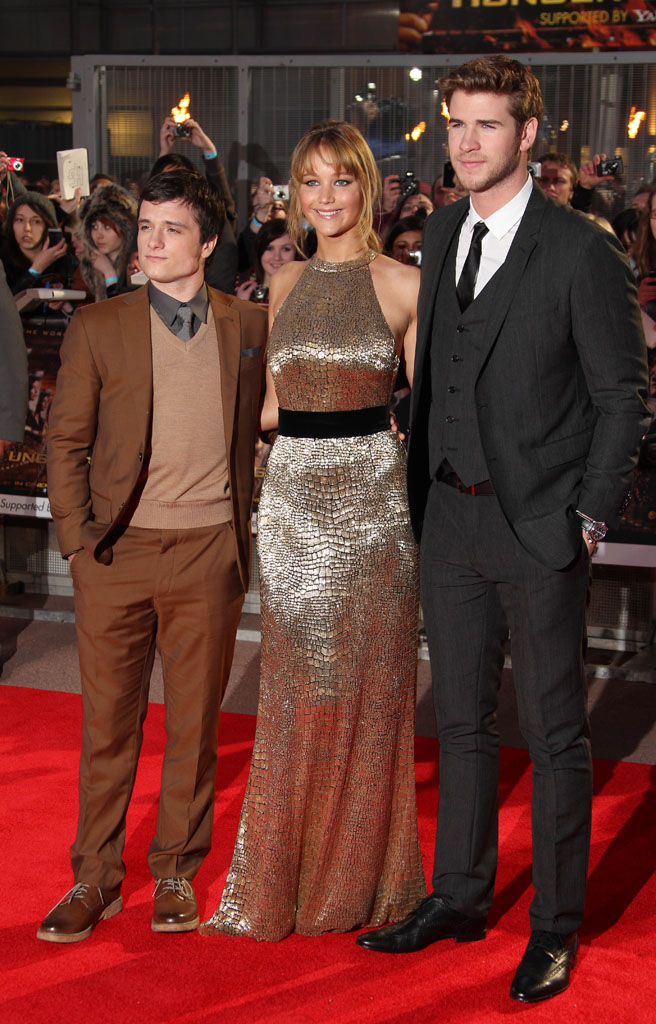 Once again, Jennifer Lawrence opted for a floor-length gold gown, replacing her Prabal Gurung number with a design by Ralph Lauren.
Esther Lee

, Philly.com

Model Kel Markey walked in a number of Autumn Winter 2013 collection shows in Paris last week. In an interview published on Tuesday in WWD, Markey discussed her eyebrows and the highlights of her runway season, which included walking in the Louis Vuitton show.

According to Markey, the LV train that carried the models to the runway reportedly cost a whopping $8 million! Say it ain't so. After all, she's no authority on the actual numbers behind the production of the show.

However, WWD added that the company neither confirmed nor denied that number. Suspect, if you ask us.