Archive: February, 2012
Esther Lee

, Philly.com

Advertising execs and young professionals, get ready. The Banana Republic Mad Men spring 2012 capsule drops today.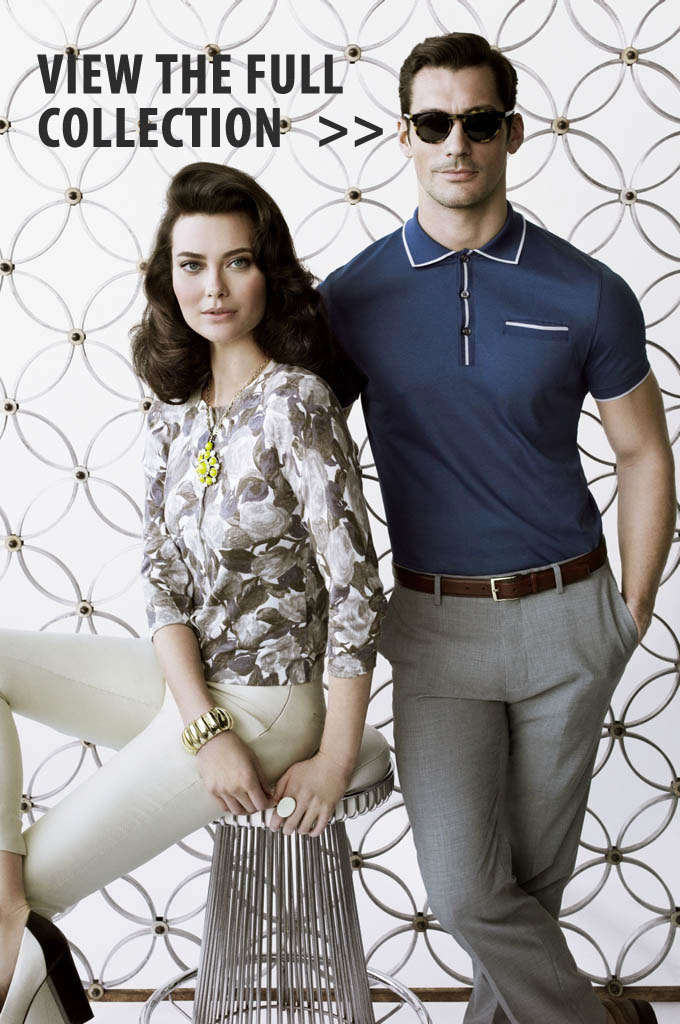 (Photo courtesy of Banana Republic)
After the success of their initial installment collection last fall, Banana Republic and Mad Men decided to move ahead with a spring capsule. Its landing caused an enormous hoopla Wednesday morning (literally).
Esther Lee

, Philly.com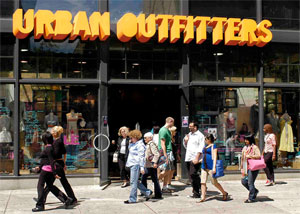 Just when the harsh chill of winter seemed to concede to a pleasant spring season of growth, Mother Nature reminded a Philadelphia-based company that things will still be difficult in the coming weeks.
In the past year, Urban Outfitters has dealt with strife- a high-profile lawsuit involving an underage model, plunges in stock value, and shifts in executive level management including its CEO. On Tuesday, the Navy Yard lead occupier was slapped with a trademark infringement lawsuit, the Inquirer reports.
"The Navajo Nation has filed a federal lawsuit against Urban Outfitters Inc., alleging that the Philadelphia-based retailer committed trademark infringement by marketing and selling products that use the Native American tribe's marks and names without a licensing or vendor agreement" (Read the full story, here)
Esther Lee

, Philly.com

Passengers aboard Flight 407 from New York to Los Angeles received a mad surprise 35,000 feet up in the air, en route to LAX Wednesday morning.

A collaborative effort between Banana Republic and Virgin America resulted in the successful landing of the second Mad Men collection, complete with the following: Runway models strutting their way down the aisles in four distinct looks, sweet gift bags awaiting each passenger, a Mad Men-inspired in-flight menu curated by Gilt Taste and Bloody Marys for all.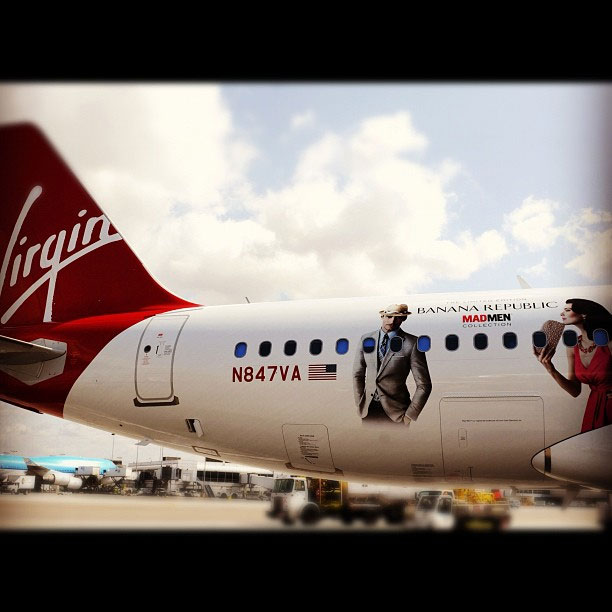 Photo courtesy of Banana Republic, Twitter
Esther Lee

, Philly.com

In the most tumultuous week of designer shake-ups, potential firings and poaching rumors since Galliano's firing from Dior in early 2011, five key names have dominated speculative fashion stories and headlines in recent days. They include Stefano Pilati, Christopher Kane, Hedi Slimane, Raf Simons and Jil Sander.

New developments and details continue to unfold in the Raf Simons-Jil Sander story. In a joint-statement released by a spokesperson on Thursday, "Jil Sander Group and Raf Simons agreed that the designer will step down from his position as of February 27, 2012." The department added, "Jil Sander Group will communicate the appointment of a new creative director in the next few days." That very individual turned out to be Jil Sander herself, who is returning to the label after a stint with UNIQLO.

Meanwhile, industry insiders remain shocked over YSL's announcement that March 6 will be Creative Director Stefano Pilati's final show date. YSL added that the brand will announce a new head designer in coming weeks.
Esther Lee

, Philly.com

On Monday, Parisian fashion house Yves Saint Laurent announced that its creative director Stefano Pilati is leaving.

Pilati will present his final collection on March 5 at Paris fashion Week.

The designer joined the YSL team in 2004. His successor will be announced in the coming weeks, per the announcement.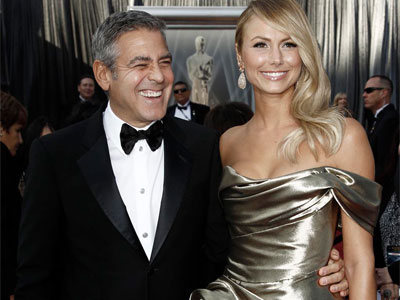 The stars played it safe Sunday evening in a stunning array of designer gowns- some couture, a few peplum and all worthy of the most-famous Red Carpet in the world.
Philly.com Style's Esther Lee and Daily News Tattle columnist Howard Gensler provided live updates on the good, the bad, and the weird as Hollywood's hottest made way into the 84th Annual Academy Awards show. Click through to read what they had to say.
8:15 p.m.: Esther & Howard: Sandy Bullock in a monotonous Marchesa gown, served with fresh injections of Botox!
This Sunday, as America "oohs" and "ahhhs" over Hollywood's most promising and seasoned stars on the red carpet, the inevitable "ughs" and "ews!" will also echo through the living rooms of party hosts, nationwide.
We've compiled the ultimate top ten list of the most disastrous gowns to ever hit the Academy Awards. Click through for more.


AP Images
Esther Lee

, Philly.com

Do you remember this video?