With the launch of the Inquirer's annual bridal issue on Wednesday, the vast majority of my afternoon has consisted of me wistfully longing for the roaring '20s, or namely the fashions.
The spread- majestically shot by staff photographer Michael S. Wirtz and styled by fashion writer Elizabeth Wellington- looks like it leaps directly out of a scene from a novel by F. Scott Fitzgerald, abounding with tulle, fascinators, drop waists and champagne hues. The featured looks are on trend, yet timeless- perfect for brides who desire vintage-inspired weddings. Click on the image for the full gallery, which includes online-exclusive images if you're curious.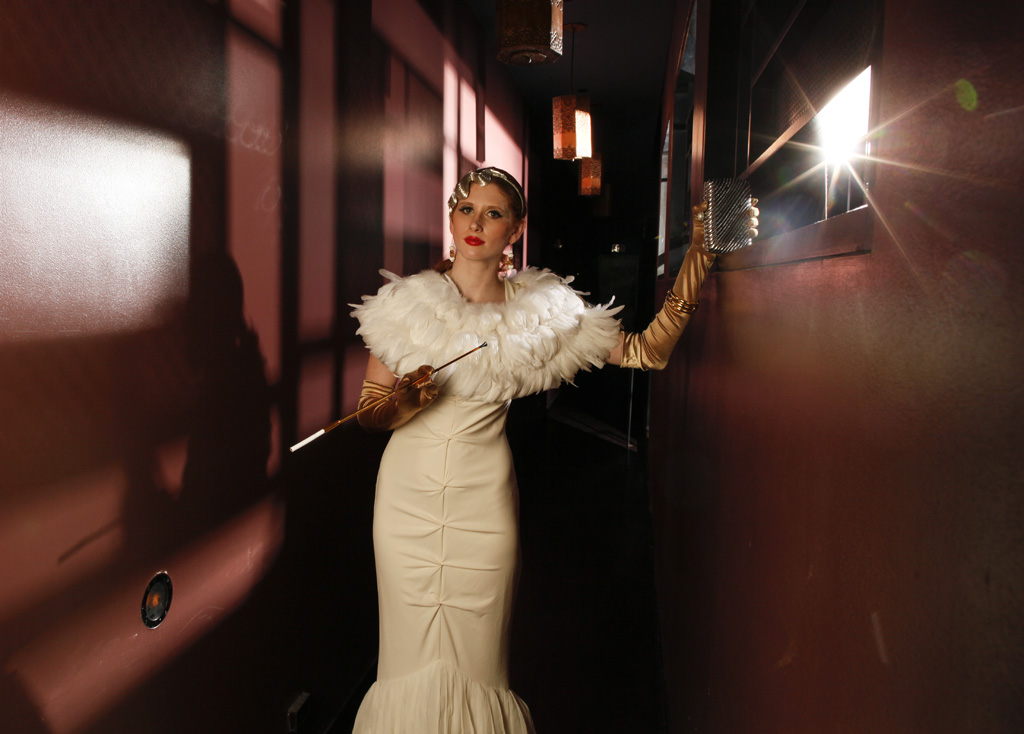 MICHAEL S. WIRTZ / Staff Photographer
And with all of this '20s talk, why not highlight the upcoming Baz Luhrmann-directed rendition of The Great Gatsby? The 2012 film starring Leonardo DiCaprio as Gatsby and Carey Mulligan as Daisy Buchanan has the fashion world abuzz with '20s-inspired wear, take for example Ralph Lauren's fall/winter 2012 collection. The trailer, on the other hand, hasn't fared as well with its flashy lights and strange transitions. To that we say, Less auto-tune, more tonic. Watch below.